These Rock-Solid Stocks Are Immune to Brexit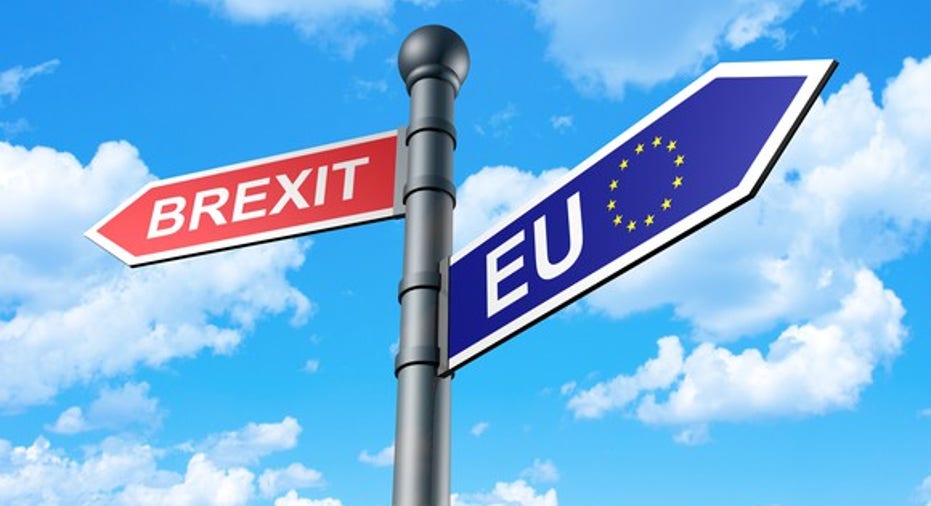 The global economy is increasingly interconnected, and no company is 100% immune to macroeconomic troubles across the world. However, names such as Altria, Zoe's Kitchen, and Dollar General have no direct exposure to Europe, and they have rock-solid financial performance. If you are looking to invest in fundamentally sound businesses with little or no exposure to Brexit risk, these three stocks are interesting candidates.
A smoking-hot dividend stock
Altria is the leading player in the U.S tobacco industry, where the company owns the exclusive rights to the tremendously powerful Marlboro brand. In addition, Altria will own 10.5% of the combined SABMiller-AB InBev if this year's merger between the two beer giants goes through as expected.
According to management, Marlboro has a gargantuan 44% share of the U.S cigarette market. Including other brands such as Black & Mild, Copenhagen, and Skoal, Altria owns 51.4% of the U.S. tobacco business.
Demand for cigarettes is quite resilient through the ups and downs in the business cycle, and smokers are remarkably loyal to their favorite brands. This provides financial stability and pricing power for Altria, and it makes the company a top-quality play for investors who want a defensive dividend stock with enough strength to sail through the Brexit storm.
Cigarette demand is on a long-term decline, but Altria is still producing growing revenue on the back of market share gains and price increases. Total revenue during the first quarter of 2016 grew 4.5%, and adjusted earnings per share increased 14.3%. Management guidance for the full year 2016 is for an increase of 7% to 9% in adjusted earnings.
Reinvestment needs are quite low in the business, and Altria is committed to distributing 80% of earnings as dividends over the long term. The company announced a generous dividend increase of 8.7% in August of last year, and the stock is paying a dividend yield of 3.3% at current prices.
Mouthwatering growth from this restaurant chain
Zoe's Kitchen is a fast-casual restaurant chain that specializes in "Mediterranean-inspired dishes delivered with Southern hospitality." The company has a relatively small store base, and all of its restaurants are in the U.S., so the business is quite isolated from economic headwinds coming from Europe. As of the end of the first quarter, there are 174 company-owned restaurants and three franchised units, most of them in the South and extending through the East Coast.
The fast-casual restaurant segment is rapidly gaining ground versus traditional fast food, since customers seem more than willing to pay a few extra bucks for fresher ingredients and higher-quality meals. Besides, Mediterranean food is healthier than the typical fare offered at most restaurant chains, so Zoe's Kitchen is well positioned when it comes to consumer trends in the industry.
The business is clearly firing on all cylinders; total revenue during the first quarter of 2016 increased by a tasty 27.6%, reaching $80.4 million. Zoe's Kitchen opened 11 company-owned restaurants during the quarter, and same-store sales increased 8.1% due to a 6% increase in transactions and a 2.1% increase in prices.
Everything indicates that Zoe's Kitchen has significant room for expansion. The company is planning to open 34 to 36 new locations during 2016, and management calculates that it has enough potential for nearly 1,600 restaurants in the U.S. over the long term.
Low prices and big profits
Dollar General owns 12,719 discount retail stores in 40 states of the U.S. The company sells mainly low-priced products: most items sell for $10 or less. Since Dollar General is focused on everyday necessities as opposed to discretionary products, demand is more stable than in other retail segments.
In times when most retailers are struggling to sustain sales growth, Dollar General is producing remarkably consistent financial performance. The company has increased both customer traffic and the average ticket over the last 33 consecutive quarters.
Sales during the first quarter of 2016 grew 7%, to $5.3 billion. Same-store sales increased 2.2% during the period, and Dollar General expanded its square footage by 6.2% versus the same quarter in the prior year. Profit margins are also moving in the right direction: operating profit margin was 9.13% of revenue, an increase of 42 basis points versus the first quarter in 2015.
In a sign of confidence, management has recently accelerated its expansion plans. The company plans to open approximately 900 new stores and relocate or remodel 875 units in fiscal 2016. Dollar General intends to sustain revenue growth in the range of 7% to 10%, while earnings per share are expected to increase by a healthy 10% to 15% annually over the long term.
The article These Rock-Solid Stocks Are Immune to Brexit originally appeared on Fool.com.
Andrs Cardenal has no position in any stocks mentioned. The Motley Fool owns shares of and recommends Zoe's Kitchen.The Motley Fool recommends Anheuser-Busch InBev NV.Try any of our Foolish newsletter services free for 30 days. We Fools may not all hold the same opinions, but we all believe that considering a diverse range of insights makes us better investors. The Motley Fool has a disclosure policy.
Copyright 1995 - 2016 The Motley Fool, LLC. All rights reserved. The Motley Fool has a disclosure policy.