These Catalysts Fueled Spectra Energy Corp.'s 14% Surge in June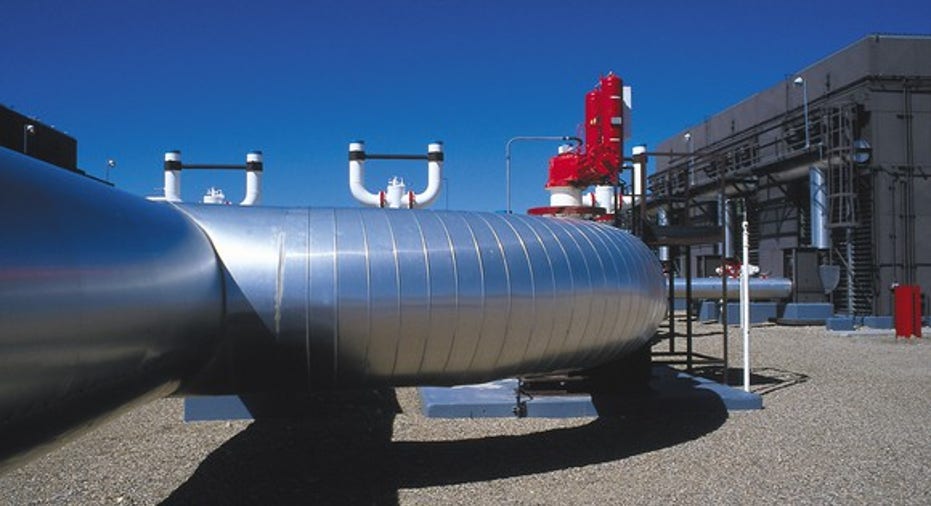 Image source: TransCanada Corporation.
What: Shares of Spectra Energy surged in June, closing the month up 14.3%.
So what: An improving energy market was one of the primary catalysts fueling Spectra Energy last month. While crude oil prices did not move all that much, the oil market itself is closer to getting back into balance, which is lifting a weight off the entire energy market. Furthermore, the improving market conditions are making it easier for energy companies to raise capital. That capital is not only easing balance sheet fears, but it gives companies the cash they need to fund growth as market conditions improve.
Aside from that rising tide lifting all boats, Spectra Energy did have a noteworthy announcement last month. In mid-June, it was awarded a contract to invest $1.5 billionin building a 168-mile intrastate natural gas project in Mexico. The Nueces-to-Brownsville pipeline project will supply natural gas to Mexico's state-owned utility starting in 2018. This award adds to the company's expansion pipeline and brings it another step closer to its goal of securing $35 billion in development projects by the end of the decade.
That project is being developed to support the Sur de Texas-Tuxpan pipeline, which was awarded to TransCanada and Sempra Energy last month. TransCanada and Sempra Energy will build the $2.1 billion Sur de Texas-Tuxpan natural gas pipeline in Mexico, which is a 497-mile pipeline that will connect natural gas supplies from Spectra's Nueces-to-Brownsville project to a pipeline system in Mexico. For TransCanada, the award brought its total development projects in Mexico up to $5 billion, which is becoming a critical growth market for natural gas.
Now what: With the energy market showing signs of improvement, it will make it much easier for Spectra Energy to hit its ambitious growth target. Also, Mexico's increasing demand for natural gas is opening new opportunities for expansion, with Spectra Energy playing a pivotal role to supply gas to the border where TransCanada and Sempra Energy are moving it farther south. These trends bode well for Spectra Energy's future, which is looking brighter by the day.
The article These Catalysts Fueled Spectra Energy Corp.'s 14% Surge in June originally appeared on Fool.com.
Matt DiLallo has no position in any stocks mentioned. The Motley Fool owns shares of and recommends Spectra Energy. Try any of our Foolish newsletter services free for 30 days. We Fools may not all hold the same opinions, but we all believe that considering a diverse range of insights makes us better investors. The Motley Fool has a disclosure policy.
Copyright 1995 - 2016 The Motley Fool, LLC. All rights reserved. The Motley Fool has a disclosure policy.