These Are the 3 Primary Catalysts That Sent Coeur Mining, Inc. Shares Up 28% in January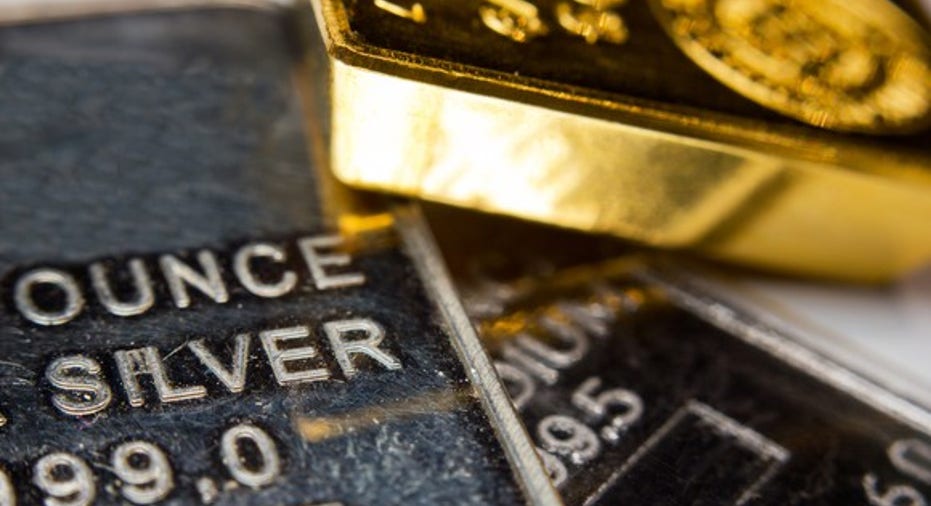 What happened
Shares of Coeur Mining (NYSE: CDE), a gold and silver mining company with properties located in North and South America, as well as Australia, surged 28% during January according to data from S&P Global Market Intelligence. The impetus for that strong surge can be traced to three primary catalysts.
So what
Arguably, the biggest catalyst came early in January, when Coeur Mining announced its 2016 production figures and provided its 2017 production forecast, both of which were met with thunderous applause from Wall Street.
Image source: Getty Images.
For the fourth quarter, Coeur wound up producing 3.9 million ounces of silver and 102,500 ounces of gold, which works out to 10 million total silver equivalent ounces (SEO). For the full year, production totaled 14.8 million ounces of silver and 358,170 ounces of gold. The company's own guidance had called for 14.4 million to 15.7 million ounces of silver (so it was right in line), but just 333,000 to 355,000 ounces of gold, meaning it beat its guidance. Much of the credit for that goes to the company's Wharf mine in South Dakota, which produced 110,927 gold equivalent ounces (GEO) in 2016, up from 79,061 GEO in 2015.
Looking ahead, Coeur Mining anticipates production of 16.4 million to 18 million ounces of silver and 362,000 to 387,000 ounces of gold in 2017. Figured in SEO, this represents a 9% increase at the midpoint from its 2016 production levels.
Secondly, Coeur Mining announced on Jan. 17 that it would be selling its Joaquin Project, located inArgentina's southern Santa Cruz province, to Pan American Silver (NASDAQ: PAAS). The deal nets Coeur $15 million in upfront cash and $10 million in Pan American Silver stock, as well as a 2% net smelter returns royalty. The deal will allow Coeur to focus on more immediate projects, while giving Pan American Silver another asset in close proximity to its Manantial Espejo operation.
Finally, silver prices rebounded nicely as the U.S. dollar got off to its worst start in 30 years. Higher silver prices should translate into juicier margins for mining companies.
Image source: Getty Images.
Now what
Coeur Mining has really been firing on all cylinders as of late, even if its all-in sustaining costs (AISC) are higher than those of most of its peers. What investors should understand about Coeur is that it's right in the middle of a major transition. It's moving from being both an open-pit and an underground mining company to a wholly underground-mining operation. It's definitely costly to make that transition, but the long-term benefit is that ore grades underground are much higher, and capital expenditures should also decline once the transition is complete.
More importantly, Coeur has some major projects set to begin commercial production in 2018 and 2019. The C1 Santa Luz and Cerro Moro projects are slated to start commercial production next year, with Santa Luz expected to be capable of producing 130,000 ounces of gold in its first year. The Suruca development in the Chapada mine is also expected to kick in 45,000 ounces to 60,000 ounces annually between 2019 and 2023. Not to mention, Coeur also acquired the Riacho dos Macahados mine last year from Carpathian Gold, and it's production between 2016 and 2018 could wind up nearly doubling to 100,000 ounces of gold.
Despite its huge run-up in 2016, Coeur Mining's stock could still have legs.
10 stocks we like better than Coeur MiningWhen investing geniuses David and Tom Gardner have a stock tip, it can pay to listen. After all, the newsletter they have run for over a decade, Motley Fool Stock Advisor, has tripled the market.*
David and Tom just revealed what they believe are the 10 best stocks for investors to buy right now... and Coeur Mining wasn't one of them! That's right -- they think these 10 stocks are even better buys.
Click here to learn about these picks!
*Stock Advisor returns as of February 6, 2017
Sean Williams has no position in any stocks mentioned. The Motley Fool has no position in any of the stocks mentioned. The Motley Fool has a disclosure policy.