These Are the 10 Highest-Dividend Stocks by Yield -- but Are Any Worth Buying?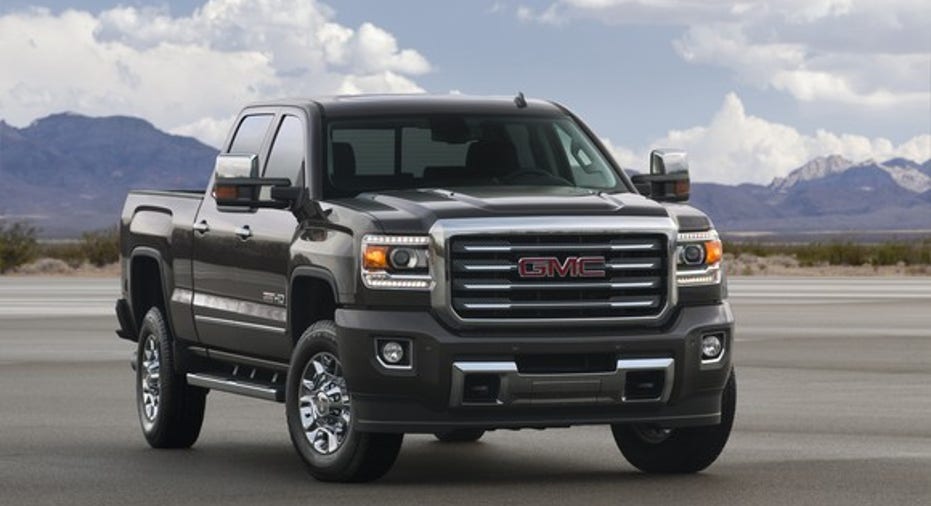 Image source: Getty Images.
Many dividend investors focus on squeezing as much income as they can from their investments. Yet although it's easy to find top-yielding dividend stocks, the question is whether they have the combination of stability and growth potential to make them smart investments for the long run. Below, we'll show you the 10 current highest-yielding dividend stocks, and then take a closer look at which companies have the best prospects.
The top 10 yields in the stock market
Here are the 10 highest-yielding stocks in the S&P 500 as of July 4:
| Stock | Dividend Yield |
| --- | --- |
| Williams Companies | 12.5% |
| Seagate Technology | 10.5% |
| Frontier Communications | 8.5% |
| CenturyLink | 7.4% |
| HCP | 6.5% |
| Staples | 5.4% |
| Kohl's | 5.3% |
| General Motors | 5.3% |
| Navient | 5.2% |
| ONEOK | 5.2% |
Data source: Yahoo! Finance.
The first thing that's evident from this list is that at least one company has already signaled that it's likely to cut its dividend in the near future. Specifically, Williams Companies said in early June that if a planned acquisition by Energy Transfer Equity didn't go through, it would have to reduce its payout next quarter. The pipeline company already paid its most recent quarterly dividend in late June, and although Williams hasn't said exactly how much it would reduce its payout, the carnage in the energy industry could produce a substantial cut.
Greater uncertainty among dividend payers
Several other companies on the list have shareholders concerned about their future prospects. Hard-disk drive manufacturer Seagate has had a double-digit dividend yield for some time, largely because its stock has gotten hit hard over the past year and a half. Share prices are down by two-thirds, and the company recently cut 1,600 jobs in a cost-cutting measure aimed at trying to bolster profitability. With Seagate specifically looking at conserving cash, a dividend cut is a natural place to look.
Healthcare real estate investment trust HCP faces a much less pessimistic outlook, but dividend investors still need to keep an eye on the REIT. HCP expects to spin off its ManorCare assets into a separate company, and some believe that the surviving entity might have to reduce its dividend in the immediate aftermath. The company has said it intends to focus on total shareholder return, which it says includes dividend growth. But HCP executives didn't directly contradict an analyst on last quarter's conference call who stated his belief that a cut would be necessary.
Getting the job done with dividends
By contrast, some of the companies on the list stand a better chance of staying on the list for the foreseeable future. Frontier Communications has been on the list for a long time, defying those who have argued that its quarterly payout was unsustainable. Even though Frontier has made severe dividend cuts in the past, continuing acquisitions of new business assets have allowed the telecom company to grow recently. In fact, Frontier actually boosted its dividend last year. Not everyone is convinced that its most recent buyout of assets in Texas, California, and Florida will go as well as the company hopes, but Frontier has repeatedly remained committed to its current dividend and still wants to increase its quarterly payments to shareholders if conditions warrant.
Image source: General Motors.
Similarly, General Motors has been unpopular with investors lately, but its fundamentals remain strong. After enjoying a record year in the auto industry in 2015, GM has also seen sales success so far this year. Most shareholders are focusing on the cyclical nature of the auto industry, figuring that there's little chance that the automaker can continue to boost earnings at the pace the company has managed in the past. Yet with its current dividend, General Motors pays only a quarter of its overall earnings to shareholders in quarterly payments. That means that even if GM's business does contract somewhat, the auto giant should still be in a position to sustain its dividend without worrying about a cash crunch.
Top-yielding stocks are always enticing, but there's always a story behind them. Only by looking closely at each company can you come up with better answers about its future dividend prospects. There's no guarantee that Frontier and GM will keep their dividend yields where they are, and Seagate and other high-yielders on the list might end up surprising skeptical investors by keeping dividends at current levels. Seeing a high-yield list as a starting point rather than a collection of buy recommendations is a great way to avoid mistakes and become smarter as an investor.
The article These Are the 10 Highest-Dividend Stocks by Yield -- but Are Any Worth Buying? originally appeared on Fool.com.
Dan Caplinger has no position in any stocks mentioned. The Motley Fool owns shares of and recommends ONEOK. The Motley Fool recommends General Motors. Try any of our Foolish newsletter services free for 30 days. We Fools may not all hold the same opinions, but we all believe that considering a diverse range of insights makes us better investors. The Motley Fool has a disclosure policy.
Copyright 1995 - 2016 The Motley Fool, LLC. All rights reserved. The Motley Fool has a disclosure policy.