These 3 Solar Stocks Could Crush the Market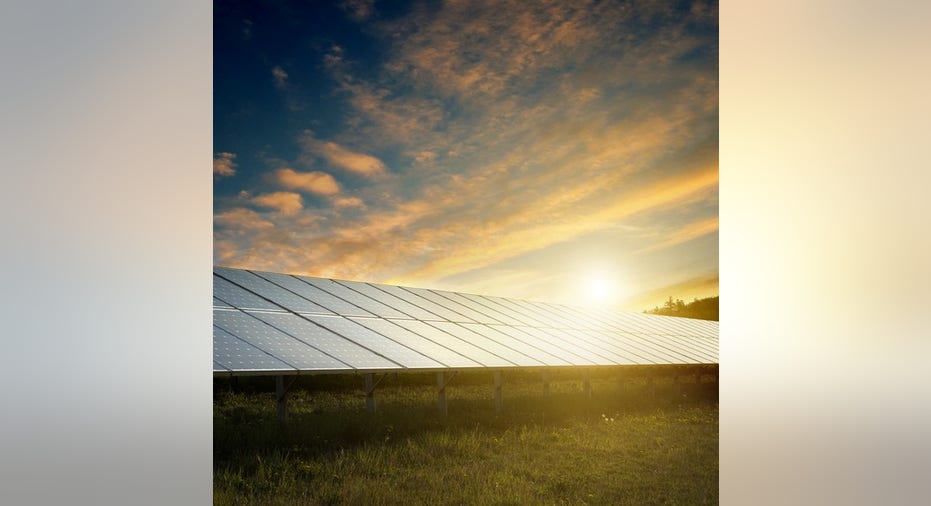 Image source: Getty Images.
Most of solar industry stocks have been hammered in 2016 as investors worry about demand for solar panels in 2017. Long term, the future of the industry is still bright, but changes to rates in China, as well as the hangover from when it appeared that the Solar Investment Tax Credit would expire at the end of 2016 -- it was eventually extended -- have left demand for new solar installations hard to predict for next year.
The result is some very cheap-looking solar stocks. And if 2017 exceeds expectations, these in particular could become big winners for investors.
Image source: Getty Images.
Canadian Solar
One of the few China-centric solar manufacturers that has managed to transition into project development successfully is Canadian Solar . (Despite its name, most of its manufacturing facilities are in China.) It won a number of contracts in Canada that have led to big profits the last two years, and after buying Recurrent Energy, it has become a large developer in the U.S. and abroad. Not only does this create captive demand for solar panels, but project development is also generally higher margin than panel manufacturing.
What investors need to know is that Canadian Solar is trading for just 6.8 times trailing earnings and 5.1 times forward earnings estimates. This is on top of an estimated $2.5 billion in project assets it will have in operation by the end of the year. If investors get more confidence that solar demand will remain strong in 2017, and companies like Canadian Solar can sell assets, I think this stock could beat the market long term.
SolarEdge Technologies
In the power optimizer and inverter market, SolarEdge Technologies has taken a leading position, thanks to contracts to sell to some of the biggest residential solar companies in the industry. It's also pushing into inverters and monitoring systems, which it provides to smaller installers. The result has been explosive growth and profitability, which is a rare combination in the solar industry today.
SEDG Revenue (TTM) data by YCharts
If SolarEdge Technologies can continue to win big contracts in residential solar and grow its presence internationally, it has a very bright future. It could even play a role in energy storage, acting as the interface between the utility and the customer. Competition is tough, but SolarEdge has shown the ability to win in this competitive market, and if that continues, it will be a big winner for investors.
First Solar
If there's one solar company that has seen its positive attributes overlooked by investors in the last five years, it's First Solar . The company is already one of the biggest solar developers in the world, but it's taken important steps to increase panel efficiency to become more competitive long term.
Shares trade at just 6.4 times trailing earnings, but what investors are concerned about is the company's ability to win contracts in 2017 and beyond. There's just not a lot of certainty about how much demand there will be from utilities, nor about who will finance projects long term. But I think the concern about both is overdone.
From the demand standpoint, solar energy is now cost-competitive with fossil fuels around the world, and with most countries putting an emphasis on climate change there's a lot of tailwind for the industry. And interest rates are extremely low, so if corporations or banks can get a slightly higher returnin solar projects than they'd earn on Treasuries, with very little risk, they are going to take it.
As the solar industry grows, so will First Solar and its profitability. And buying when investors are plagued with uncertainty will pay off in the long run.
The article These 3 Solar Stocks Could Crush the Market originally appeared on Fool.com.
Travis Hoium owns shares of First Solar. The Motley Fool has no position in any of the stocks mentioned. Try any of our Foolish newsletter services free for 30 days. We Fools may not all hold the same opinions, but we all believe that considering a diverse range of insights makes us better investors. The Motley Fool has a disclosure policy.
Copyright 1995 - 2016 The Motley Fool, LLC. All rights reserved. The Motley Fool has a disclosure policy.