These 3 Retailers May Not Survive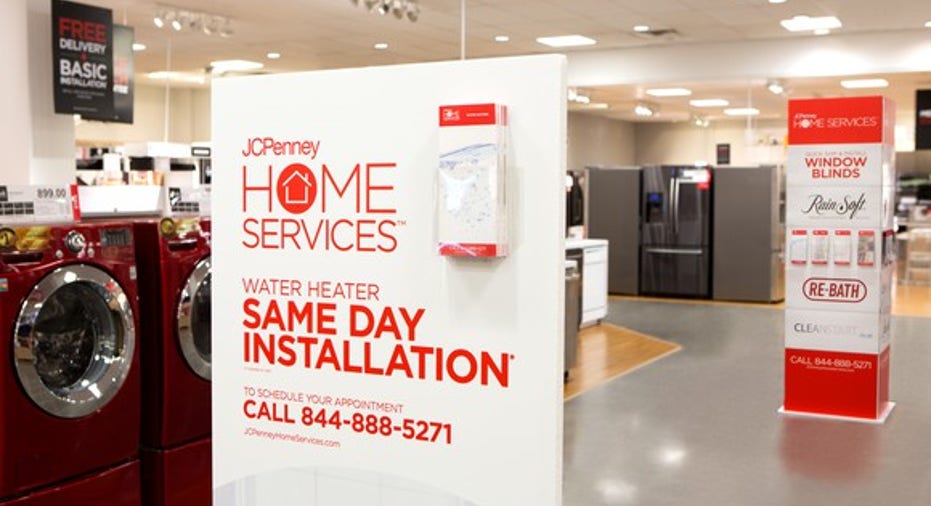 The retail industry is going through a period of disruption, with e-commerce and an overabundance of retail square footage pressuring traditional brick-and-mortar retailers. Weak retailers like RadioShack, hhgregg, and Sports Authority have already bitten the dust, and others like Sears are circling the drain. There will almost certainly be more failures in the years ahead as the industry adjusts to changing consumer behavior. Here's why J.C. Penney (NYSE: JCP), GameStop (NYSE: GME), and Conn's (NASDAQ: CONN) may not survive in the long run.
A struggling department store with a questionable strategy
J.C. Penney is in far better shape today than it was in a few years ago, with the department store even managing to squeeze out a net profit last year, if only because of gains from real estate sales. Despite this progress, J.C. Penney is still struggling to attract shoppers to its stores. During the fourth quarter, comparable sales dropped by 0.7%. That may not seem all that bad, but the company's sales are still severely depressed. Revenue was $12.5 billion in 2016, down from $17.3 billion in 2011. The store count still sits at 1,013, down just 8% since 2011.
J.C. Penney now plans to close another 140 stores, which could help boost profitability. With comparable sales in decline once again, the company is focusing on generating more revenue from its existing customer base. J.C. Penney started selling major appliances last year, and it recently announced plans to offer home services such as heating and cooling system installation and bathroom remodeling in its stores via partnerships with service providers. The company believes that its customer base, 70% of which are female homeowners, will appreciate these new offerings.
Image source: J.C. Penney.
J.C. Penney's existing customer base isn't big enough to support it, and its plan to essentially become more like Sears doesn't seem like a great strategy. J.C. Penney needs to gain new customers, a tough task given the competitiveness of retail and the rapid growth of e-commerce. Department stores have reported sales declines for 11 straight years, and that trend doesn't seem like it's going to let up. J.C. Penney is trying new things, but I'm not sure anything can save the company in the long run.
A video game retailer facing disruption
GameStop suffered through an abysmal holiday quarter, with comparable sales slumping 16.3% on weak sales of video game products. Digital game sales were also disappointing, dropping 5.8%. The company's push into selling mobile devices and collectibles continued to make progress, but it wasn't nearly enough to offset trouble in the core business. Net income tumbled 16% year over year, and the company expects a significant decline in profitability in 2017.
The deeper problem at GameStop, though, is the inevitability that game consoles eventually move to an all-digital model. It happened with the PC years ago, and it's only a matter of time before physical game discs are a thing of the past. GameStop makes a killing buying and selling used games, with more than one-third of its gross profit in fiscal 2016 coming from the category. This lucrative business will disappear once the game consoles go completely digital.
GameStop is working to diversify, and it plans on closing some of its namesake stores and opening new collectibles and technology stores this year. But with more than 7,500 stores, and with plans to only close 2% to 3% of them, GameStop is susceptible to any shift toward digital. Even if GameStop ultimately survives by shifting to selling mobile devices and other non-game products, its margins are unlikely to be as high as they've been historically. The earnings dive that GameStop expects for 2017 may just be the beginning.
Crashing sales and a struggling credit business
Regional consumer electronics and furniture retailer Conn's was flying high just a few years ago, but a combination of tumbling sales and problems with the in-house credit business has led to a nearly 90% decline in the stock since its peak in late 2013. Conn's had great success driving sales by loosening its credit standards, but that practice eventually caught up with the company.
Conn's third-quarter results provide an example of its woes. Same-store sales crashed 10.1%, with weakness across every category, and total sales fell 4.5% despite the company continuing to open new stores. While the retail business was profitable, that profit was wiped out by losses in the credit business. Through the first nine months of 2016, Conn's credit business has lost $141 million, doubling year over year and leading to a sizable net loss for the company.
Whether Conn's can turn things around is anyone's guess. Conn's is saddled with a sizable debt load, about $1.26 billion at the end of the third quarter, and the quality of its loan portfolio seems to be getting worse: 60-plus day delinquencies rose to 11% of its portfolio in the third quarter, up 80 basis points year over year despite tightening credit standards. Conn's has been talking about a turnaround for years, but tangible signs of progress have been scarce.
10 stocks we like better than J.C. PenneyWhen investing geniuses David and Tom Gardner have a stock tip, it can pay to listen. After all, the newsletter they have run for over a decade, Motley Fool Stock Advisor, has tripled the market.*
David and Tom just revealed what they believe are the 10 best stocks for investors to buy right now... and J.C. Penney wasn't one of them! That's right -- they think these 10 stocks are even better buys.
Click here to learn about these picks!
*Stock Advisor returns as of February 6, 2017
Timothy Green has no position in any stocks mentioned. The Motley Fool has the following options: short April 2017 $28 puts on GameStop. The Motley Fool has a disclosure policy.