These 3 Companies Doubled in 2015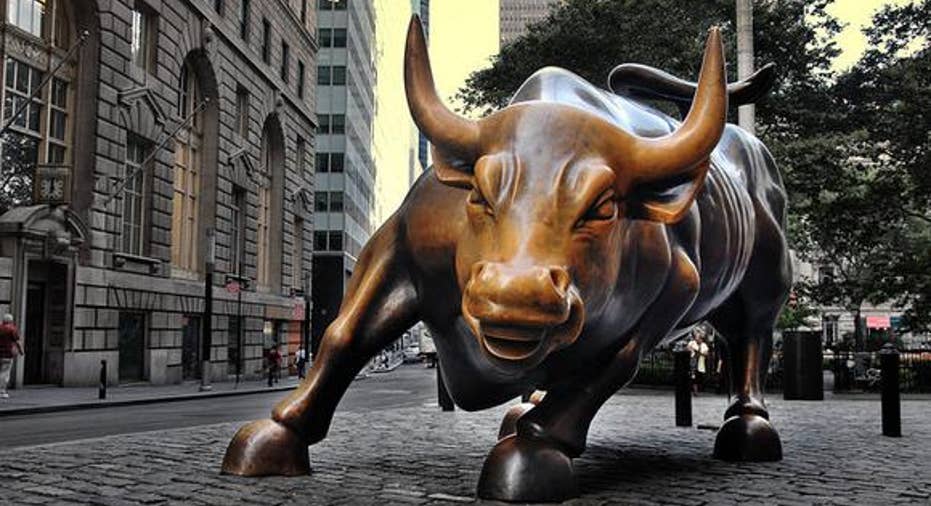 When the financial history books are written in the future, 2015 won't go down as a spectacular year for investors. Collectively, stocks basically ended up in the same place they started, with the S&P 500 index (to name one bellwether metric) trading almost exactly on the level at which it began the year.
But this market is deep and very well populated. As always, some stocks more than outperformed their peers. Even in a forgettable 2015, there were a few companies that soared far above the market, doubling in price by the end of the year. Here are three of those top-flight wealth builders.
Image source: Sam valadi via Flickr.
Coca-Cola BottlingIt's nice to be the largest U.S. producer and distributor for the biggest soft drink maker in the world. That's the enviable position occupied by Coca-Cola Bottling , a company with over a century of experience mixing and delivering Coca-Cola's products.
The world never seems to tire of the latter company's refreshments, so Coca-Cola Bottling's business is extremely stable and secure. But what's really put the company's stock over the top is Coca-Cola's recent attempts to divest its bottling and manufacturing efforts in the wake of disappointing fundamentals. Since Coca-Cola Bottling is the beverage incumbent's top partner, it has not surprisingly received several choice assets among the divestments.
These moves are widening Coca-Cola Bottling's footprint significantly. From Q1 to Q2 of this year, the top line popped 36% higher (to almost $615 million). Costs increased only marginally, and as a result, net profit rose more than tenfold, to $27 million from the preceding $2.2 million.
Coca-Cola Bottling is very much reaping the benefits from Coca-Cola's desire to get away from the bottling and manufacturing business. And its shareholders are drinking in the sweet rewards.
EbixInsurance industry software solutions provider Ebix is riding a streak of strong quarterly figures. Add several items of very encouraging news into the mix, plus sky-high profit margins, and you've got the ingredients for a stock double.
All three of the company's reported quarters this year notched convincing beats on analyst estimates. The most recently reported frame saw it post $20 million in net profit, or $0.59 per share -- well above the $0.51 expected by the market. That was on sales of $66 million. Both the top and bottom lines saw healthy year-over-year growth, by 32% and 12%, respectively.
Those juicy increases were due in no small part to clever acquisitions Ebix made over the past year or so. Shareholders obviously like the way it's bulking up (although a recent one, for U.K.-based peer Xchanging, hasn't been successful...at least not yet).
Adding to this momentum were positive business developments; to name one, early in the year, the company inked a high-profile client in London's Placing Platform Limited, an association of prominent U.K. insurance underwriters.
Ebix is a company on a roll, and despite a not-very-discouraging setback or two, it's posted nothing but very good news lately. No wonder the shares have risen so high this year.
ExelixisBiotech stocks are famously volatile, for obvious reasons -- much more often than not, they're dependent on only one, or a very few, drugs in development. If those treatments sail through clinical testing and make an impact on the market, they have the chance to become blockbusters. If not, the company behind it/them will simply be a bust.
Exelixis looks like it's well on the path to becoming the former. At first, the huge ambitions for its money drug Cometriq weren't initially realized -- research showed that it did not extend survival in advanced prostate cancer patients, as hoped. However, second-line testing on kidney cancer sufferers revealed a marked reduction in the risk of the disease's progression.
Earlier, the company got a boost from developments with its melanoma drug Cotellic. As a combination treatment with vemurafenib, Cotellic won Food and Drug Administration approval in a new drug filing made by the company's partner,Roche. And last month, the FDA gave the green light for the combination to be used in the treatment of advanced melanoma -- a move that was swiftly followed by approval from the European Commission.
Exelixis has a lot of momentum behind it as it glides into 2016; it's fortunate to have not one, but two potential money drugs moving out of the pipeline.
The article These 3 Companies Doubled in 2015 originally appeared on Fool.com.
Eric Volkman has no position in any stocks mentioned. The Motley Fool has the following options: long January 2016 $37 calls on Coca-Cola, short January 2016 $43 calls on Coca-Cola, and short January 2016 $37 puts on Coca-Cola. The Motley Fool recommends Coca-Cola and Exelixis. Try any of our Foolish newsletter services free for 30 days. We Fools may not all hold the same opinions, but we all believe that considering a diverse range of insights makes us better investors. The Motley Fool has a disclosure policy.
Copyright 1995 - 2015 The Motley Fool, LLC. All rights reserved. The Motley Fool has a disclosure policy.