These 3 Companies Could Be Bought in 2017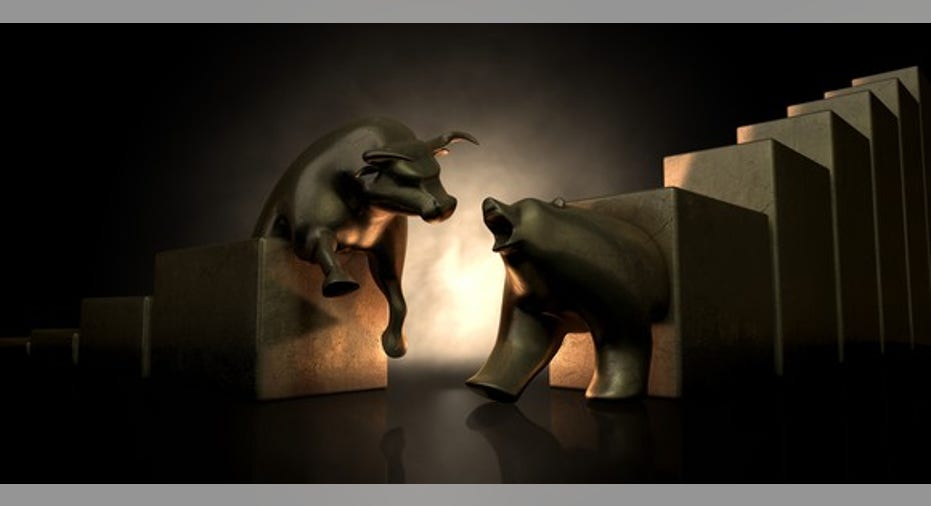 The stock market's upside potential might seem limited as the major indexes hover near historic highs, but a few stocks could still rise this year on big takeovers. Let's examine three companies that might be acquired soon -- Reynolds American (NYSE: RAI), GNC Holdings (NYSE: GNC), and Michael Kors (NYSE: KORS).
Image source: Getty Images.
Reynolds American
Reynolds American, the second-largest domestic tobacco maker after Altria, rallied over 20% last year as low fuel prices apparently boosted cigarette sales as people had more money to spend and its acquisition of Lorillard boosted its top-line growth. Reynolds was well-insulated from the strong dollar because it generates most of its revenue domestically, and many investors bought the stock as a dependable dividend play in a low-interest rate environment.
With interest rates set to rise, Reynolds might seem vulnerable as bonds become more attractive income plays. However, Reynolds' trailing price-to-earnings ratio of 15 is much lower than Altria's P/E of 25 and the industry average of 21. Its Newport menthol brand, Vuse e-cigarettes, and "additive-free" Natural American Spirit brand are also the dominant players in their respective markets.
Those qualities make Reynolds an attractive takeover target for bigger tobacco makers. British American Tobacco (NYSEMKT: BTI), which already owns 42% of Reynolds, offered to acquire the rest of the company for $56.50 per share lastOctober. Reynolds rejected the initial offer, fueling speculation that higher bids could follow. That buyout interest, along with Reynolds' ability to keep cutting costs and raising prices to offset weaker shipments, should help it outperform its industry peers this year.
GNC Holdings
GNC Holdings lost 64% of its value in 2016, marking its worst full-year performance since its IPO in 2011. The nutritional-supplements retailer was crushed by competition from superstores such as Wal-Mart, warehouse retailers such as Costco, and e-tailers such as Amazon.com. Investigations regarding the efficacy of some of its supplements also exacerbated that decline.
GNC's sales have fallen year over year for three straight quarters, and analysts expect its sales and earnings to respectively fall 4% and 16% this year. That losing streak is expected to continue with an average annual earnings decline of 7% over the next five years. GNC is trying to make a comeback with a pricey Super Bowl ad campaign in February, but analysts have questioned the impact of that eleventh-hour effort.
Those factors seemingly make GNC an awful investment for 2017, but its trailing P/E of 4 and price-to-sales ratio of 0.3 are becoming too cheap for potential suitors to ignore. Chinese investors were reportedly thinking about buying GNC lastOctober, but those talks have reportedly stalled. Private-equity firms could also still acquire the company, which remains the largest health- and nutritional-supplements retailer in the United States. Those suitors might cause the stock to surge, but it could also plummet if buyers fail to emerge.
Michael Kors
Affordable luxury retailer Michael Kors also struggled last year as its sales growth turned negative last quarter because of stiff competition from rivals such as Coach (NYSE: COH), lower mall traffic, and the cannibalization of its higher-end goods by its cheaper outlet ones. The company expects its revenue to fall 3% this year, compared with 8% growth last year.
Kors initially looks like another victim of the meltdown in the retail sector caused by competition from "fast-fashion" players such as H&M and e-tailers. However, the affordable luxury market also looks ripe for consolidation. LVMHwasreportedly courting Kors earlier this year, but those talks stalled out. Kors rival Kate Spade (NYSE: KATE) also recently surged on buyout rumors, with Coach being cited as a likely candidate.
I believe that Kors remains a strong buyout candidate, since its P/E of 10 is much lower than Kate Spade's 19, Coach's 20, and the industry average of 26. Its P/S ratio of 1.5 is also lower than Kate's 1.8 and Coach's 2.2.
The bottom line
I'm not saying that Reynolds, GNC, and Kors will be acquired this year, but their low valuations and previous buyout buzz indicate that they could be taken off the market, potentially at high premiums. If those takeovers don't occur, Reynolds should hold up well, but GNC and Kors could struggle as their sales growth fades. Therefore, investors should never buy stocks based on takeover hopes alone -- they should only invest in them if they believe in their fundamental strengths and turnaround potential.
10 stocks we like better than Michael Kors Holdings When investing geniuses David and Tom Gardner have a stock tip, it can pay to listen. After all, the newsletter they have run for over a decade, Motley Fool Stock Advisor, has tripled the market.*
David and Tom just revealed what they believe are the 10 best stocks for investors to buy right now... and Michael Kors Holdings wasn't one of them! That's right -- they think these 10 stocks are even better buys.
Click here to learn about these picks!
*Stock Advisor returns as of Nov. 7, 2016
Leo Sun owns shares of Amazon.com and Reynolds American. The Motley Fool owns shares of and recommends Amazon.com, Coach, and Costco Wholesale. The Motley Fool owns shares of Michael Kors Holdings. The Motley Fool has a disclosure policy.