These 3 Biotechs Are Down More Than 36% This Year, and They're Bargains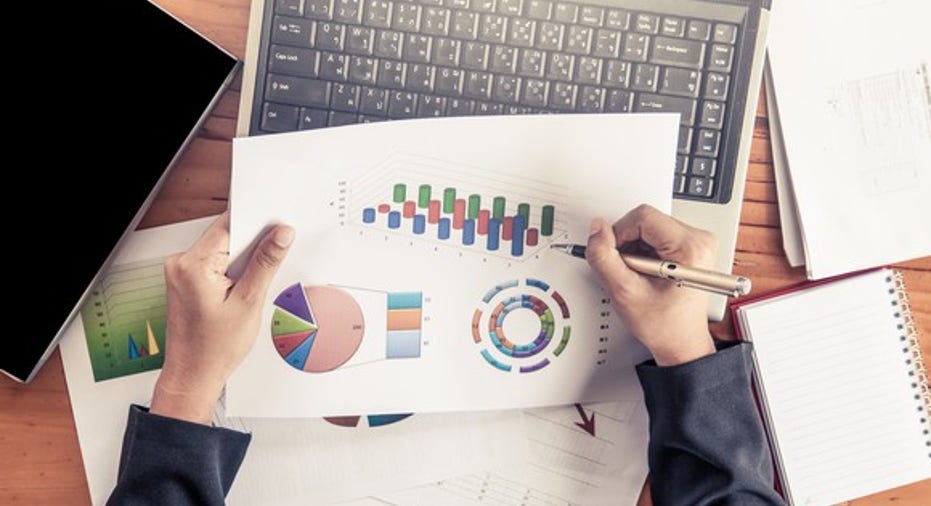 Image source: Getty Images.
This has been a rough year for biotech investors. The market cap-weighted iShares Nasdaq Biotechnology ETF is down about 23% year to date, and some companies have been hit even harder. Shares of bluebird bio , Celldex Therapeutics, Inc. , and Ionis Pharmaceuticals, Inc. have lost about 36%, 72%, and 64%, respectively, year to date.
Investors who have been holding on throughout the turmoil might not appreciate the plunges, but they've created opportunities to pick up shares of these promising companies at a steep discount. Let's look closer at why these skydivers are bargains at recent prices.
1. bluebird bio: A shot at the big time
While most therapies require lifelong treatment, Bluebird is on the cusp of providing a cure for a small set of patients with a big problem.Childhood cerebral adrenoleukodystrophy (CCALD) is deadly inherited disorder caused by a faulty gene that affects roughly 40 boys born in the U.S. each year.
A stem-cell transplant from a donor with a functional copy of the gene is a potential cure, but it's also frequently fatal because of graft-vs.-host disease.Bluebird's solution is to avoid graft-vs.-host complications by harvesting these patients' own cells, and using its lentiviral vector-based candidate, Lenti-D, to "infect" the cells with a functional copy of the faulty gene. Instead of receiving donor cells, patients receive their own, and the results so far are terrific. Lenti-D patients are performing on par with donor cell-receiving patients, but without any deadly side effects.
Image source: bluebird bio.
With such a small population of CCALD patients, an approval in this indication won't make Bluebird profitible. It would, however, provide regulators plenty of real-world safety data with its lentiviral-based cell therapies, which could help its Lentiglobin candidate earn approval for two much larger indications.
Hemoglobin gene disorders beta-thalassemia and sickle-cell disease affect about 288,000 and 25 million patients worldwide, respectively.They are somewhat treatable by means safer than donor stem-cell transplants, but the outcomes are generally poor. With potential safety data from Lenti-D, Lentiglobin has a chance of earning approval to cure enough patients to send Bluebird's bottom line soaring.
With the company's shot at the big time, its current enterprise value (a theoretical purchase price that considers a company's debt and cash) of just $916 million is a bargain.
Celldex: not a one-trick pony
Wall Street hammered Celldex stock in March after its first phase 3 candidate, Rintega, for treatment of brain cancer, failed to outperform a group receiving the standard of care. The good news is, Celldex has more clinical-stage candidates that look very promising.
In the lead is glembatumumab vedotin, or glemba. This is a double-sided drug with a protein onone side, and an extremely powerful dose of chemotherapy on the other. The protein side seeks out gpNMB, found on the surface of a variety of cancer cells. Once it binds to gpNMB, it's carried inside, and like a Trojan horse, it releases its chemo bomb.
Image source: Celldex Therapeutics.
Glemba is in a trial that could support an application to treat the large but underserved triple-negative breast-cancer population (about 170,000 patients worldwide) with tumors that over-express gpNMB. In a previous, smaller trial, it beat the pants off investigators' choice of existing therapies in this group, with a 130% improvement in progression-free survival and a 82% improvement in overall survival.
Celldex is also light on debt and heavy on cash, with an enterprise value of about $186 million. If glemba even comes close to repeating its previous success in the ongoing pivotal trial, which will probably have results next year, it could send this stock through the roof.
Ionis Pharmaceuticals: candidates galore
Ionis is another biotech recently beaten up for bad news concerning just one clinical-stage program, despite plenty of other opportunities. In April, the the FDA put one of its GlaxoSmithKline-partnered trials on hold because of a relatively minor issue with IONIS-TTRRx that emerged during a nerve-damage trial. It became a major issue for Ionis' stock when Glaxo announced it wasn't going to begin a planned phase 3 trial with the same drug in patients suffering heart damage.
I think Wall Street is missing the bigger picture here:
Ionis' clinical-stage pipeline as of February 2016. Image source: Ionis Pharmaceuticals.
The drug in question is one of the company's older, more advanced clinical-stage candidates, but Ionis has a very deep bench. For example, Nusinersin, in partnership with withBiogen, is in phase 3 for treatment of spinal muscular atrophy, the leading genetic cause of infant mortality. If successful, Ionis could receive up to $346 million from the bigger biotech, and tiered royalties in the mid-teens on any sales of this drug.
Another phase 3 hopeful, volanesorsen, for treatment of patients with high triglyceride levels, is partnered with Akcea, a wholly owned subsidiary of Ionis. The company is taking on more risk, but it's entitled to all potential sales. The ongoing phase 3 studies could support applications for treatment of extremely rare inherited diseases. If it's successful, more general use among 20,000 or more U.S. patients without a genetic cause for extremely high triglyceride levels could help drive growth in the years ahead.
Behind its enormous clinical program is a drug-discovery machine that churns out potential clinical candidates faster than any biotech I can think of. With a recent market cap of about $2.7 billion, this stock is a real bargain.
The article These 3 Biotechs Are Down More Than 36% This Year, and They're Bargains originally appeared on Fool.com.
Cory Renauer has no position in any stocks mentioned. You can follow Cory on Twitter, @TMFang4apples, or connect with him on LinkedIn for more healthcare industry insight. The Motley Fool owns shares of and recommends Ionis Pharmaceuticals. The Motley Fool recommends Biogen, Bluebird Bio, and Celldex Therapeutics. Try any of our Foolish newsletter services free for 30 days. We Fools may not all hold the same opinions, but we all believe that considering a diverse range of insights makes us better investors. The Motley Fool has a disclosure policy.
Copyright 1995 - 2016 The Motley Fool, LLC. All rights reserved. The Motley Fool has a disclosure policy.