There's a New Way to Buy Sirius XM Radio Stock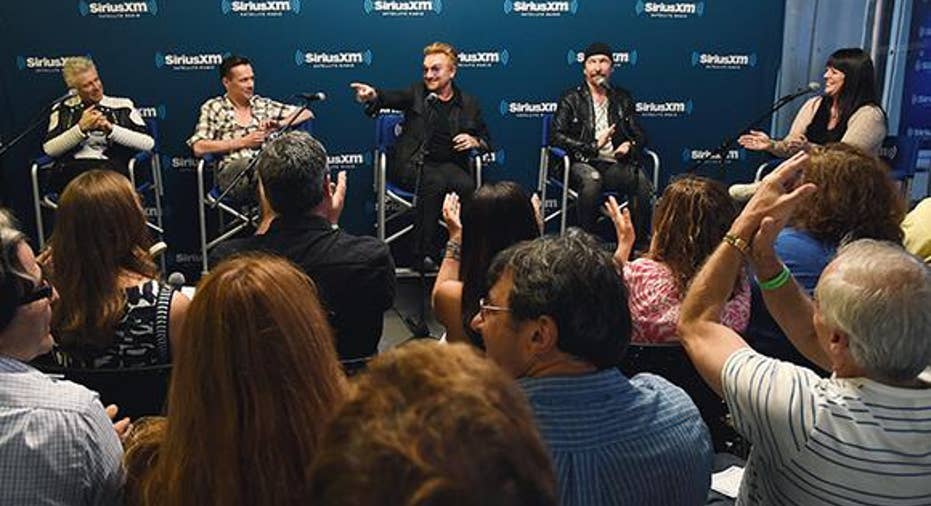 Image source: Sirius XM.
Deal seekers have known for years that they can grab a piece of Sirius XM Radio at a discount by buying into majority stakeholder Liberty Media . Like many holding companies, Liberty Media has historically traded for less than the sum of its parts.
The problem with buying Liberty Media as a way to latching on to Sirius XM on the cheap in the past is that it also meant inheriting the holding company's other stakes in baseball teams, concert promoters, and even other media giants. There was also the fear that if it were to sell off a stake it would result in a tax hit on the gain to Liberty Media. Well, that wrinkle is being partly addressed by the rollout of two new tracking stocks this week that let folks buy into equity investments representing Liberty Media's positions in Sirius XM or the Atlanta Braves.
Liberty SiriusXM offers three classes of stock backed by Liberty Media's dominant stake in Sirius XM Radio. There is also Liberty Braves for baseball fans that want a piece of the historic National League franchise.
The recapitalization was completed over the weekend with Liberty Media shareholders receiving a share of Liberty SiriusXM, 0.1 of a share of Liberty Braves and 0.25 of a share of the remaining Liberty Media common stock. The lion's share of Liberty Media stock has been what has grown into a 63% attributed stake in Sirius XM. The tracking stock now makes it easier to just buy into that single interest in the satellite radio monopoly.
Two ways to skin the same cat -- not that you should be skinning catsDiehard Sirius XM investors have been apprehensive about buying Liberty Media as a proxy for Sirius XM, and the same fear may hold true for the new Liberty SiriusXM tracking stock. Speculators may feel that there's a greater potential for price swings in the low-priced stock of Sirius XM than going the Liberty Media or now Liberty Sirius XM route.
There's speculative appeal to stocks trading in the single digits, but that doesn't always play out that way. Sirius XM outperformed Liberty Media in 2014 and 2015, but Liberty Media was the bigger winner in 2013.
Sirius XM is holding up nicely. It's rattled off 20 consecutive profitable quarters, and it recently announced that it added 465,000 net subscribers during the first three months of this year. There are now more than 30 million subscribers to satellite radio, yet both Sirius XM stock and Liberty Media have been marching in place through the past two years. If and when Sirius XM makes its next move higher you will have new ways to cash in on the rally.
The article There's a New Way to Buy Sirius XM Radio Stock originally appeared on Fool.com.
Rick Munarriz has no position in any stocks mentioned. The Motley Fool has no position in any of the stocks mentioned. Try any of our Foolish newsletter services free for 30 days. We Fools may not all hold the same opinions, but we all believe that considering a diverse range of insights makes us better investors. The Motley Fool has a disclosure policy.
Copyright 1995 - 2016 The Motley Fool, LLC. All rights reserved. The Motley Fool has a disclosure policy.