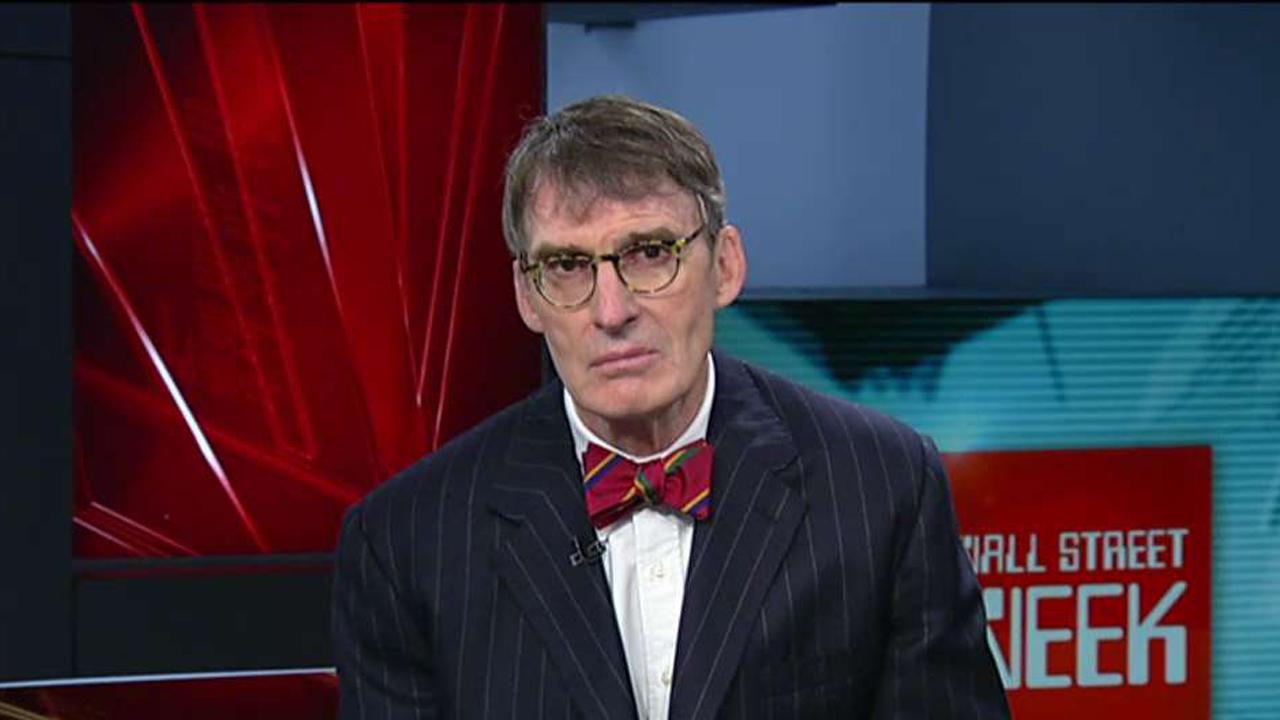 Jim Grant, founder and editor of Grant's Interest Rate Observer, said the stock market is currently overvalued and investors should be cautious when entering the marketplace.
"There is more risk than reward in this market. I say that stocks, at current levels, are worrisomely high. I would say the interest rates are worrisomely low … And I say that now is a great time not to be caught up in the crowd which has to invest as if by compulsion," he told FOX Business' Maria Bartiromo.
As the Fed looks to begin unwinding its $4.5 trillion balance sheet, Grant believes attempts to normalize rates may be unsuccessful because the Fed could be forced to react to external events.
"I think that they will attempt [to normalize rates] and I think they will retreat from it … sometimes we overestimate the extent to which public policy drives events and we underestimate the extent to which events set the agenda for public policy. You know, Janet Yellen would have us believe the Fed controls outcomes … And I've lived to see many episodes in the history of the Federal Reserve in which events were driving the Fed," he said.
More from FOXBusiness.com