The Worst Mistake Royal Gold, Inc. Investors Can Make Right Now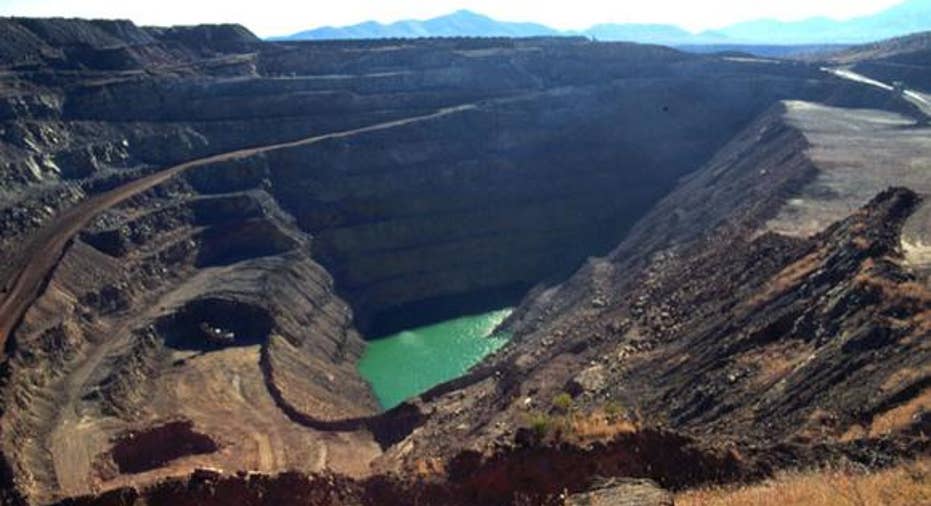 Image source: Royal Gold corporate website.
Royal Gold is a precious-metals company. Its shares have advanced about 40% so far this year. But that lags well behind companies such as Barrick Gold , which is up over 90%. The worst mistake Royal Gold investors could make right now is thinking this disparity is a buying opportunity.
There's a big difference hereThe thing about Royal Gold and Barrick Gold is that one is a miner and the other is a streaming company. Barrick, for reference, is the miner. It owns and operates precious-metals mines. That's an expensive and often risky business. Royal Gold is the streaming company, which makes it something like a specialty finance outfit that gets paid in gold and silver.
Here's how it works. Miners such as Barrick looking for cash to build new mines, fund expansion projects, or just shore up their balance sheets take upfront payments from companies such as Royal Gold in exchange for selling Royal Gold future gold and silver production at reduced rates. This is a good deal for both companies, because Barrick doesn't have to issue stock, sell debt, or beg a bank for money. And Royal Gold, well, it gets precious metals on the cheap that it then sells at market rates.
So the first takeaway here is that Royal Gold isn't your typical precious-metals company.
The downturn opportunityBut here's the thing. Until recently, gold and silver had been in a long funk, along with so many other commodities. That's bad for the Barricks of the world, because they have to deal with falling revenues and still have to pay all of the costs of running a mining business. But Royal Gold has already provided cash to its partners, so all it has to do is buy gold and silver at reduced rates. It may, indeed, earn less, but it's in a much better financial position.
In fact, the miners have been so hard hit that the downturn has actually been a growth opportunity for Royal Gold. Financially weak miners haven't been able to tap the public markets and banks have been stingy, so Royal Gold has been inking deals. Royal Gold set up four deals last year alone, one of which was a $610 million streaming agreement with Barrick Gold.
Falling less, rising lessSo while miners were in a funk, Royal Gold was taking advantage of their precarious position to increase its production. That helps explain why the downturn wasn't as painful for Royal Gold as it was for miners like Barrick. Despite the headwind of falling precious-metals prices, there were real positives taking shape at Royal Gold, and investors noticed.
However, this also helps explain why, so far this year, Royal Gold looks like a precious-metals laggard. It simply didn't fall as hard, so it really doesn't have as much ground to make up. What you shouldn't read into this disparity is that there's trouble at Royal Gold or that Royal Gold is a mispriced buying opportunity. Neither would be true.
So would you be better off with a miner? The answer depends more on you than on Royal Gold or Barrick. For example, if you're looking for a way to play often volatile precious-metals moves, than a miner would be best. However, if you're looking for a precious-metals investment that you can own over the long term, Royal Gold is probably the better call. To put that into a different perspective, Royal Gold has increased its dividend annually for the past 15 years. Barrick's distribution has varied with the company's financial performance. In other words, the dividend has been heading lower for a few years.
Consistency or excitement -- it's really your call. But don't make the mistake of thinking Royal Gold is your typical gold-mining stock. It isn't, and you need to understand that or you may make the wrong move now that gold is rallying again.
The article The Worst Mistake Royal Gold, Inc. Investors Can Make Right Now originally appeared on Fool.com.
Reuben Brewer has no position in any stocks mentioned. The Motley Fool has no position in any of the stocks mentioned. Try any of our Foolish newsletter services free for 30 days. We Fools may not all hold the same opinions, but we all believe that considering a diverse range of insights makes us better investors. The Motley Fool has a disclosure policy.
Copyright 1995 - 2016 The Motley Fool, LLC. All rights reserved. The Motley Fool has a disclosure policy.