The Worst Industrial Stocks for 2016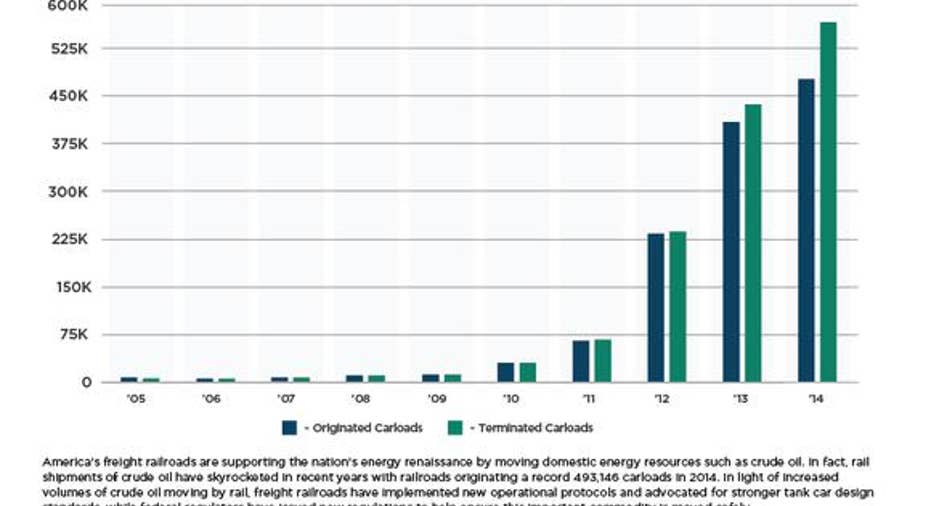 2015 hasn't been a kind year to much of the industrial segment in the U.S. A slowing economy in China meant demand for some products was down, and a rising dollar made overseas sales look smaller and U.S.-made products less competitive at the same time.
As we look to the coming year, some of these challenges will continue and others will improve. Here are three stocks I would avoid as the calendar turns to 2016.
Volkswagen Shares of Volkswagen are down about 30% this year -- and for good reason. The company's emissions scandal will cost billions, and the hit to its reputation will last for years. But is there anything positive to look forward to in 2016?
The emissions scandal didn't even start until September, too late to bring much of a dent to third-quarter sales. And going into 2016, you have to wonder how many people will even consider a VW vehicle, much less at a price that wouldn't result in a massive decline in profits or even a net loss.
Ford and General Motors have been running aggressive sales campaigns for months, including 0% interest and cash back. When buyers consider those deals versus similar offers from VW, I can't imagine a majority of shoppers won't choose a brand with less reputational risk than VW, and that's playing out with VW's U.S. sales down 25% in November.
Too often, these kind of scandals often extend far deeper into the companyand have a much longer-lasting impact than we initially think. It took years for the Enron and WorldCom scandals to be fully uncovered, and this is arguably the biggest corporate scandal we've seen since then. I wouldn't be surprised if the VW brand still hasn't fully recovered adecade from now. And that doesn't bode well for the stock in 2016.
Caterpillar Shares of Caterpillar were also hammered in 2015, but for very different reasons than VW. Falling commodity prices and declining demand for raw materials in China led to falling demand for the large equipment that Caterpillar makes. Normally, a fall like that makes me more interested in a stock, not less. But with Caterpillar, I don't see a turnaround anytime soon.
One of the major problems is that energy markets are fundamentally changing, and will negatively impact Caterpillar. Coal mining is in decline, both domestically and globally, and I see no major recovery in oil and gas in the near future.
Add to that the decline in silver, gold, and other metals that drove demand for large equipment higher for most of the past decade, and I see more pain ahead for Caterpillar.
New York Silver Price data by YCharts.
It's commendable that Caterpillar has remained as profitable as it has in the face of falling commodities. But I see no sign of an uptick in demand in 2016, which will keep me out of this industrial stock.
Union Pacific Another sector negatively affected by falling energy prices is railroads. The railroad industry has gotten a surprising windfall from booming oil production in the U.S., and has long been the main transport method of coal. But sources of energy are in for a tough 2016, and that could lead to a bad year for Union Pacific .
Image source: Association of American Railroads.
Oil prices are now below $35 per barrel, and the U.S. Energy Information Administration expects oil production to fall 500,000 barrels in 2016. When combined with improving pipeline infrastructure, there's no doubt demand will be down for oil by rail -- it's just a matter of how much. Union Pacific's chemical segment, which includesoil, accounted for 16% of the company's revenue in 2014, and there will be an incremental decline there.
Coal is potentially more problematic, accounting for 18% of last year's revenue. But coal consumption and exports are both declining, and we're seeing many miners face financial distress or go bankrupt. According to the EIA, U.S. coal production was down 21.4% year over year for the week ending Dec. 12, a sign of how fast coal is falling apart.
These macro energy dynamics will hurt most railroads in the U.S., but Union Pacific's focus on oil-producing states in the Midwest and West and large percentage of revenue from energy make it a stock I would steer clear of in 2016.
Keep an eye on the big pictureIndustrial companies are often driven by macro forces that are out of their control, so keep an eye on whether energy prices, metals prices, or construction are a tailwind or a headwind for the companies you own. They may tell you more than you think about where your investments might be headed.
The article The Worst Industrial Stocks for 2016 originally appeared on Fool.com.
Travis Hoium has no position in any stocks mentioned. The Motley Fool has no position in any of the stocks mentioned. Try any of our Foolish newsletter services free for 30 days. We Fools may not all hold the same opinions, but we all believe that considering a diverse range of insights makes us better investors. The Motley Fool has a disclosure policy.
Copyright 1995 - 2015 The Motley Fool, LLC. All rights reserved. The Motley Fool has a disclosure policy.