The Worst eBay Inc. Headlines in 2015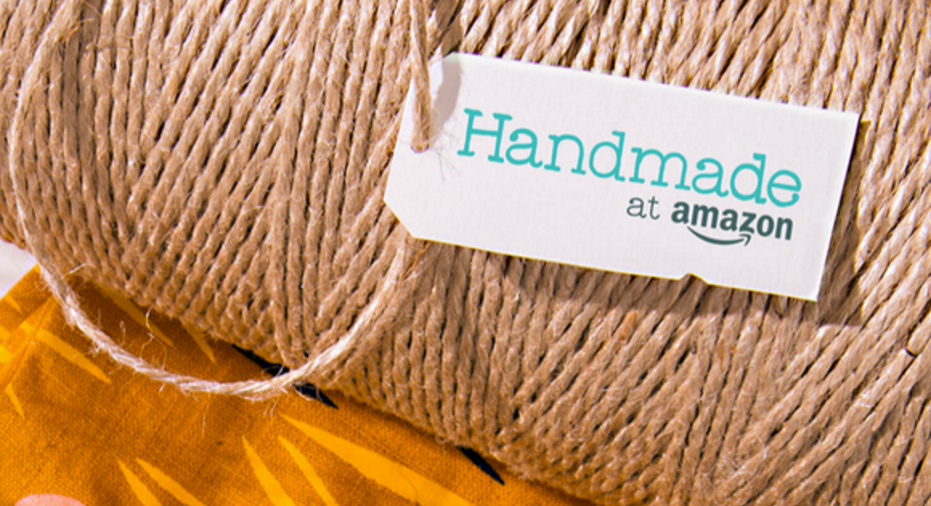 As with many stocks in the e-commerce space this year, eBay wasn't immune to increased competition or pressure from activist investors. It's true, the stock is up roughly 18% year to date as December winds to a close. However, the company still suffered some hiccups throughout the year that left many investors wondering whether it could stand tall without its prized payments business.
Since we've already covered the top headlines that moved shares of eBay higher this year, here are some of the negative ones that affected the stock in 2015.
Jan. 21The online marketplace started the year on a low note, announcing that it would lay off as many as 2,400 employees, or 7% of its workforce in the first quarter of 2015. The e-commerce giant blamed weak 2014 holiday sales and declining revenue for the fallout. CFO Bob Swan went as far as to say that "things will get worse in the first half of 2015 before they get better in the second half of the year."
eBay's online traffic was also down at the start of 2015, offering Wall Street yet another reason to dump the stock. Shares of eBay finished the first month of the year down nearly 5%.
FebruaryeBay's same-store sales growth stalled in February as its online auction business continued to struggle. Comparable sales for its auction segment slipped more than 26% that month, which was significantly worse than the 16% decline a month earlier. Overall, February same-store sales inched up 5.1%, which was also weaker than the 6.8% same-store sales growth it captured in January.
July 16In a sign that eBay is cutting its losses, it reached a final agreement to sell eBay Enterprise, a business that helps operate other online retail sites such as those for Ikea and iRobot. eBay agreed to sell the unit to a consortium of private equity buyers for $925 million. This may seem like a good thing at first glance, because it will enable eBay to focus more resources on its core business. However, those following more closely know that the e-commerce giant booked a loss on this transaction, considering it originally purchased its Enterprise business -- formerly known as GSI Commerce -- for $2.4 billion just four years ago.
July 17After being under pressure from activist investor Carl Icahn to spin off its Paypal platform for more than a year, eBay finally relented and bid farewell to its successful payments business. Paypal officially began trading as an independent company in July. While Wall Street largely regarded the spinoff as a good thing, many investors worried that eBay's anemic growth could worsen without the fast-growing payments division.
Sept. 11Worries over eBay as a stand-alone company without the profitable Paypal arm came to a boil in September. Analysts at investment bank Cantor Fitzgerald downgraded the stock as a result in September, moving the stock from a buy rating to a hold. While these types of analyst upgrades and downgrades don't typically matter for Foolish long-term investors, the stock fell slightly on the negative press.
Oct. 8eBay's largest competitor launched a namesake handcrafted goods website dubbed Amazon Handmade. The news caused shares of eBay to drop 6% that day on worries that Amazon's growing user base, combined with its new artisan site, could steal market share from eBay's online marketplace.
Image source: Amazon.
Once celebrated for its massive network of online sellers, eBay's merchant base has been nearly flat in recent years compared to strong growth in Amazon's. This could be further compounded going forward if Amazon Handmade becomes a success with consumers and sellers.
Nov. 16Closing out eBay's negative headlines in 2015 is Icahn's decision to sell his entire position in the e-commerce giant and instead scoop up shares of the now-independent Paypal business. The move suggests that the activist investor has little confidence in eBay as a stand-alone operation. By the end of September, Icahn had reportedly sold every one of his roughly 46 million shares in eBay. The news was reported Nov. 16.
Together, these negative headlines rocked eBay's stock in 2015. With the new year just around the corner, investors will want to keep careful watch on how eBay positions its marketplace business now that it is Paypal-free.
The article The Worst eBay Inc. Headlines in 2015 originally appeared on Fool.com.
Tamara Walshowns shares of Amazon.com and eBay. The Motley Fool owns shares of and recommends Amazon.com, eBay, and PayPal Holdings. Try any of our Foolish newsletter services free for 30 days. We Fools may not all hold the same opinions, but we all believe that considering a diverse range of insights makes us better investors. The Motley Fool has a disclosure policy.
Copyright 1995 - 2015 The Motley Fool, LLC. All rights reserved. The Motley Fool has a disclosure policy.