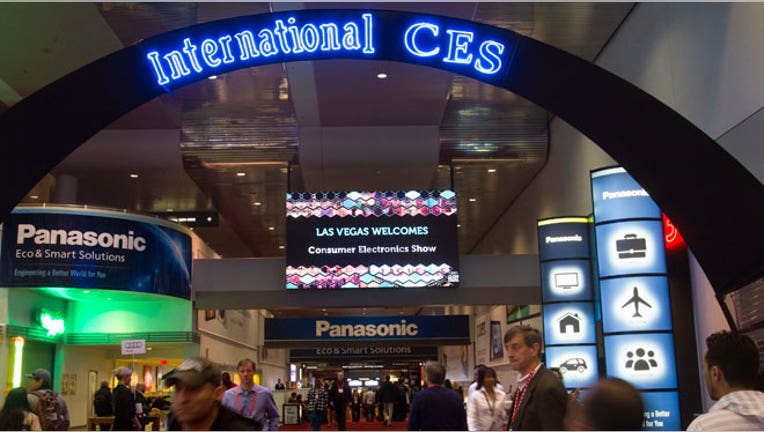 This week at the Consumer Electronics Show in Las Vegas, some of the biggest companies in the world will debut the next generation of products and technology. The goods on display are the product of years of research and billions of dollars. And to protect their investments, companies file for patents on the next game changing device, software, or technology.
The U.S. Patent Office and Trademark Office awards hundreds of thousands of patents to companies each year. Today, IFI Claims Patent Services, a producer of patent databases, released its top 50 ranking of the companies awarded the most U.S. patents in 2012. Based on IFI's list, 24/7 Wall St. reviewed the 10 most innovative companies in the world.
24/7 Wall St.'s review of the IFI list finds that producing the most patents does not ensure a successful business — frequently, it can mean the exact opposite. Some of the biggest patent recipients last year are barely profitable, or are losing money. These corporations may be ramping up research and development as their current brand falters. Sony's patent awards are up substantially compared to 2011, but its shares are down by nearly 40% in the past 12 months, and the company lost more than $5 billion in the last fiscal year.
Meanwhile, several companies that didn't make our list are among the most profitable companies in the world. Companies like Apple and Google saw major increases in patents awarded last year. Apple's patents increased by 68% between 2011 and 2012. Google's grew by an astounding 170%. These two companies remain well out of the top 10 for global patents awarded last year. Apple was 22nd, and Google was 21st.
Longevity is one of the reasons for Google and Apple's absence, explained IFI Claims Patent Services CEO Mike Baycroft. "IBM, Samsung, Sony, and Microsoft [all in the top 10], these guys have been invested in the patent game for a long time." In research and development, he continued, "Google and Apple are startups."
Another reason many of these companies make the list is the sheer range of industries in which they develop products. While they develop consumer electronics products, companies like General Electric, IBM and Toshiba also develop technology in alternative energy, medicine, and automotive.
In order to identify the 10 most innovative companies, 24/7 Wall St. reviewed top U.S. patent recipients in 2012 according to IFI's annual reports. To illustrate how patent awards relate to company performance, we examined sales, profit and change in share price over the past five years for the top 10. We also examined how these companies compared within their industry and among the largest companies in the world based on the Forbes Global 2,000. All sales and revenue data are from company financial statements or from the 2012 Forbes Global 2,000.
These are the 10 most innovative companies of the year.
10. LG Electronics > 2012 patent grants: 1,624 > Country: South Korea > Profits: -$0.4 billion > Sales: $46.8 billion > 5-yr. stock price change: -20.1% > Size: 697th largest in the world
LG Electronics is one of the largest electronics manufacturers in Japan, behind companies like Samsung, Hitachi and Toshiba. This branch of the massive LG Holding Corp is one of the leading producers of televisions, washers and dryers, refrigerators and mobile handsets. Earlier this week at CES, the company announced it would begin delivering the highly-anticipated next-generation organic light-emitting diode television, or OLED TV this February. With its 1,624 patents granted in 2012, the company has returned to the top 10 patent earners, after a brief hiatus in 2011.
9. General Electric > 2012 patent grants: 1,652 > Country: United States > Profits: $14.2 billion > Sales: $147.3 billion > 5-yr. stock price change: -40.57% > Size: 3rd largest in the world
America's largest, and most iconic electronics corporation, General Electric has made somewhat of a comeback on the innovation front in the past few years. GE finally returned to the top 10 patent earners in 2012 for the first time since 2002, after being 11th in 2011. The company appears to have gained ground in innovation in alternative energy vehicles and products. According to Business Green, GE was awarded the second-most patents last year for alternative energy patents, including solar energy, fuel cells and wind energy production.
8. Hon Hai Precision Industry Co. > 2012 patent grants: 2,013 > Country: Taiwan > Profits: $2.6 billion > Sales: $102.6 billion > 5-yr. stock price change:  -51.58% > Size: 156th largest in the world
Hon Hai Precision, better known by most Americans by its trade name, Foxconn, is the largest company in Taiwan with over $100 million in sales in 2012. The company increased its patent grants by 33% in 2012, moving it from ninth in patent awards in 2011 to eighth in 2012. At the end of last year, the company further added to its portfolio, buying the flat panel patent inventory of fellow display company NEC for the equivalent of $122 million. While the company has been awarded more patents, its shares fell by more than 10% in the past year.
7. Toshiba > 2012 patent grants: 2,447 > Country: Japan > Profits: $1.7 billion > Sales: $77.0 billion > 5-yr. stock price change: -57.4% > Size: 205th largest in the world
Toshiba, another Japanese tech company, produces a wide variety of products, which may help explain why it was granted nearly 2,500 patents last year. Included in its product line are consumer electronics such as televisions, phones, and laptop computers, networking components, and even medical equipment like X-ray machines. The company has apparently been innovating heavily in photography components, developing compact flash devices and other chips for major photography companies such as Nikon. Shares are down by well over 50% in the past five years.
6. Microsoft Corp. > 2012 patent grants: 2,613 > Country: United States > Profits: $17.0 billion > Sales: $73.7 billion > 5-yr. stock price change: -26.7% > Size: 42nd largest in the world
Microsoft's innovation has struggled the past few years. The total patents the company received has increased by about 300 last year, but this comes after major drop-off in 2011 that caused it to be surpassed by Japanese companies Canon, Panasonic and Toshiba. Like last year, it remains the sixth-biggest patent earner in the world, and the second biggest in the U.S. The company's stock has underperformed the market, and is down more than 15% since March. Motorola Mobility, which is owned by Google, just dropped litigation it had pending against Microsoft, after claiming the company had infringed on two patents to make the Xbox.
For the complete list of the world's most innovative companies, please visit 24/7 Wall St.