The Top Tech ETF of the Week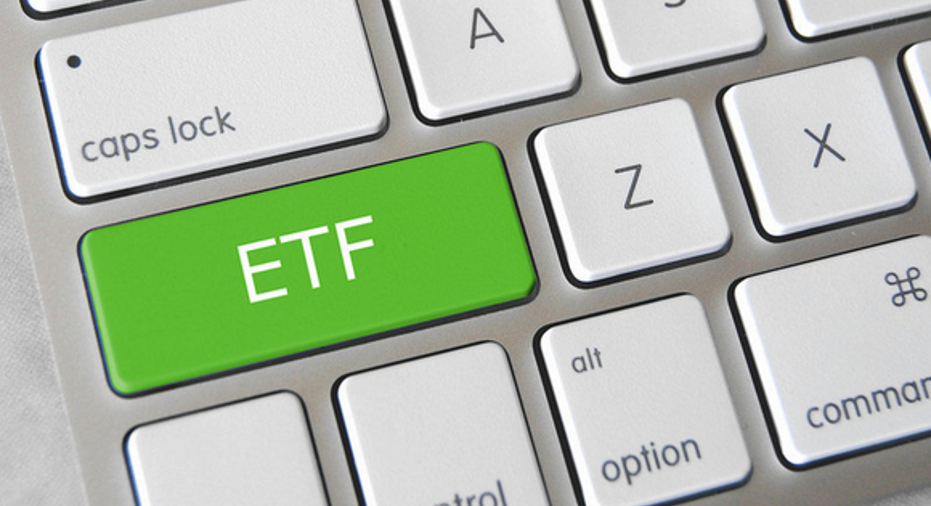 SOURCE: FLICKR USERGOTCREDIT.
The proliferation of ETFs has arguably been the best trend for ordinary retail investors during the past decade. Because they're composed of many different stock holdings, ETFs offer investors instant diversification, much like mutual funds. However, ETFs generally offer this diversification with lower fees, more price transparency, and better tax efficiency.
However, you should still learn about an ETF and the niche it represents before you buy a share of it. This consideration is especially important in the fast-moving technology field.
With that in mind, let's look at the top non-levered, non-inverse tech-sector ETF this week. With more than $200 million in assets under management and sufficient trading volume, this ETF outperformed the Nasdaq Composite's 2% gain for trading week ended Feb. 26.
Week in tech: terrorism, Mobile World Congress, and earningsThe three big stories in technology this week are terrorism, Mobile World Congress, and continued earnings. The biggest story has been tech-giant Apple's battle with the FBI regarding unlocking the San Bernardino shooter's iPhone. At this point, Apple has refused to unlock the phone, and it appears this legal battle will continue for the foreseeable future. While Apple may have commanded the majority of headlines this weekend, the stock seemed mostly unaffected by the market noise.
In Barcelona, the Mobile World Congress kicked off this week, with Samsung unveiling its new Galaxy S7 smartphone. Samsung's smartphone was widely expected, but the company's virtual reality headset won over Facebook's Mark Zuckerberg and wowed MWC attendees. As exciting as Samsung's debut was, Adobe may have had the best announcement nobody is talking about (more on this later).
But the biggest move in technology came not as a result of legal battles or new products, but rather old-fashioned earnings. The ETF that outperformed, iShares North American Tech-Software , provided investors with a 3.7% return on the back of a massive gain from Salesforce.com , which comprises nearly 8% of the total index.
A great quarter for Salesforce.com and MWC surprises from AdobeSalesforce had high expectations this quarter, with Wall Street consensus expecting the company to grow revenue to $1.79 billion and $0.19 of non-GAAP earnings per share. Against those lofty expectations, Salesforce overachieved by growing revenue $1.81 billion, or 25% on a year-on-year basis, while meeting the non-GAAP EPS figure.
Even better for Salesforce investors was the company grew operating cash flow 38% by increasing operating margins. This shows the company is experiencing economies of scale from its top-line growth. Additionally, the company increased top-line guidance next fiscal year from $8.08 billion to $8.12 billion, which represents 22% growth from FY16 results. Shares jumped 11% in response to the results.
The iShares North-American Tech Software ETF got a further boost from top-holding Adobe. Shares of the company rose 7% this week, as many responded positively to the company's announcement of Adobe Experience Manager Mobile at MWC. This new product is designed to help developers quickly make enterprise-focused mobile apps for Apple's iOS and Alphabet's Android. The company already has a few high-profile consumers on board, Under Armour and Medtronic, and should find a willing audience of businesses desiring to bring their brands into the mobile age.
Technology-focused venture capital firm Andreeseen Horowitz has a slogan: "Software Is Eating the World." If correct, iShares' North American Tech Software ETF is composed of companies best suited to benefit from the shift toward software. If you're in the market for exposure into the software market but would like diversification, check out iShares North American Tech Software ETF to see if it fits your investing profile.
The article The Top Tech ETF of the Week originally appeared on Fool.com.
Suzanne Frey, an executive at Alphabet, is a member of The Motley Fool's board of directors. Jamal Carnette owns shares of Apple. The Motley Fool owns shares of and recommends Alphabet (A shares), Alphabet (C shares), Apple, Facebook, and Under Armour. The Motley Fool owns shares of Medtronic. The Motley Fool recommends Adobe Systems and Salesforce.com. Try any of our Foolish newsletter services free for 30 days. We Fools may not all hold the same opinions, but we all believe that considering a diverse range of insights makes us better investors. The Motley Fool has a disclosure policy.
Copyright 1995 - 2016 The Motley Fool, LLC. All rights reserved. The Motley Fool has a disclosure policy.