The S&P 500 hasn't done this in 52-years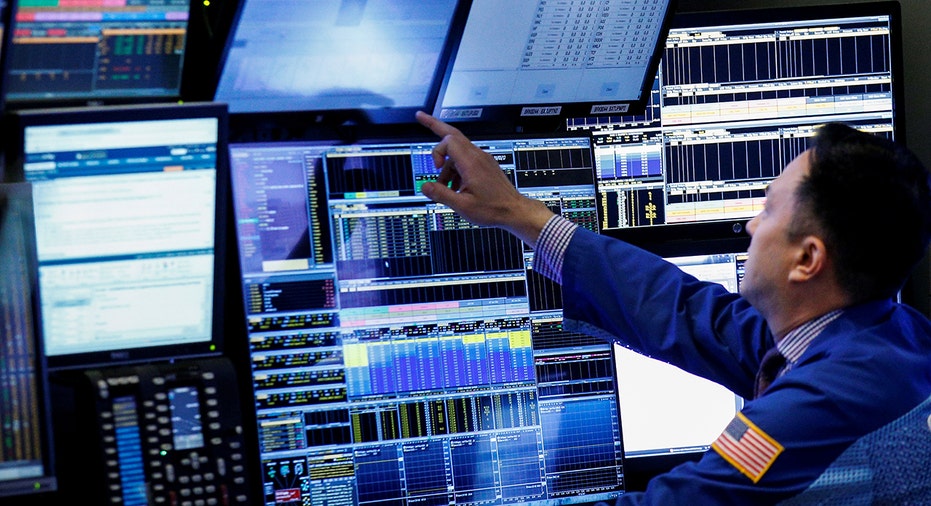 Even the world's most cautious investors may have a hard time writing off the uptrend of U.S. stocks this year.
The S&P 500 (NYSE:SPY), the broadest barometer of America's largest companies, hasn't seen a weekly decline of 2% in 61 weeks. If the trend continues through Friday, it will mark the longest stretch of what traders consider a notable decline since 1965, as tracked by our partners at the WSJ Market Data Group.
This is all occurring while the S&P 500, the Dow Jones Industrial Average and the Nasdaq Composite all hover near record levels, and have each gained more than 20% since President Donald Trump won the election last November. These gains have help create $5.4 trillion in value since Election Day and $3.4 trillion since Inauguration Day as measured by the Wilshire 5000.
---
Stocks Run Since November 2016
Dow Jones Industrial Average: +28%
S&P 500: +21%
Nasdaq Composite: +31%
*Thru 11/16/17
---
However, the index hasn't seen a weekly gain of 2% in 48 weeks, the longest stretch of a healthy pop the bulls like to see, since 1994. While uncertainty over tax reform may have some investors in wait-and-see mode of late, progress was made Thursday when the House passed its version of tax reform by a 227 to 205 vote. But as the Senate is preparing to vote on its own tax reform bill, some are skeptical that it will pass.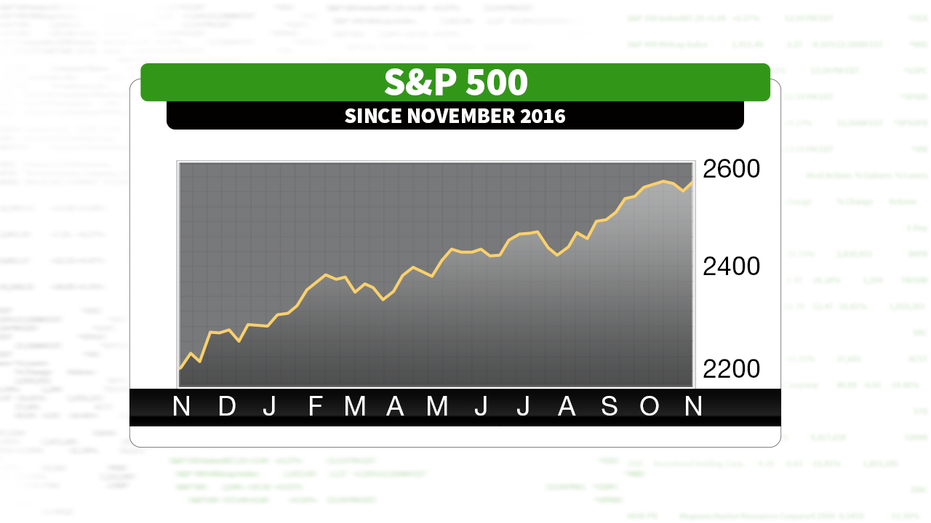 However, if it does, its expected to give an already imrpoving economy another leg up. U.S. economic growth, as measured by GDP, may rise to 3.7%, according to the Tax Foundation, which also forecasts a 2.9% jump in wages and the creation of 925,000 additional full-time jobs. Already, job creation under President Trump is more than 1 million, a stat the former real estate mogul likes to tout. The 4.1% unemployment rate is the lowest since 2000.
On Friday, Trump tweeted the benefits of tax reform.
Great numbers on Stocks and the Economy. If we get Tax Cuts and Reform, we'll really see some great results!

— Donald J. Trump (@realDonaldTrump) November 17, 2017
Tax reform could be icing on the cake for a global economy already in decent shape. "The underlying fundamentals of the economy is very good, the European economy pretty good and Asia fairly healthy just not growing very fast," said Paul Reilly, CEO of Raymond James, during an interview on FOX Business' "Mornings with Maria" on Thursday.
Plus, if the corporate tax rate falls to 20% it will give the largest U.S. companies even more muscle to grow. Walmart (NYSE:WMT), Caterpillar (NYSE:CAT) and Apple (NASDAQ:AAPL), all recently posted better-than expected profit and sales growth. 74% of the corporations that have reported 3Q results have exceeded estimates with profit growth for the entire S&P 500 at 6.1%, as measured by FactSet.
*Updated on 11-17.
Suzanne O'Halloran is Managing Editor of FOXBusiness.com and a graduate of Boston College. Follow her on @suzohalloran