The Solution to GoPro's Karma Problem Is Embarrassingly Simple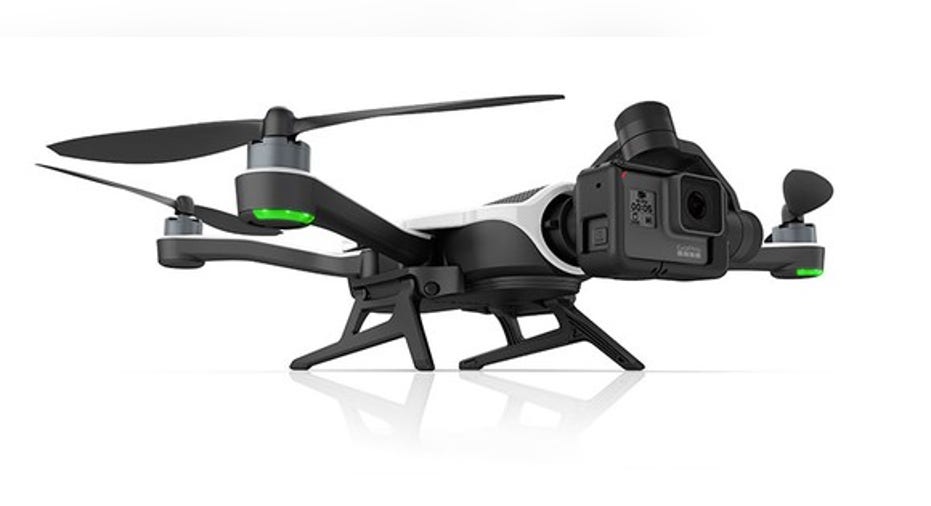 As if the beginning of 2016 wasn't bad enough for GoPro (NASDAQ: GPRO), the company's botched launch of its Karma drone and subsequent -- and immediate -- recall was an embarrassing way to end the year. The issue was that the drone could abruptly lose power mid-flight, causing the Karma to come crashing down. Fortunately, GoPro acted quickly and ceased selling the drone once the reports surfaced (and before anyone was injured).
At the time, no replacements were being offered to customers (only refunds) pending an investigation into the problem. GoPro is now hoping to relaunch the Karma later this year, the company said in a press release while attending CES in Las Vegas. More details regarding the relaunch will be provided in early February.
Image source: GoPro.
Speaking at TechCrunch's CES stage, CEO Nick Woodman noted that GoPro has figured out the root cause of the power failures, and it's embarrassingly simple. During operation, the Karma's battery can potentially slip out of place, leading to the sudden loss of power. Woodman even said that the problem can theoretically be addressed by taping the battery into place, although that's obviously not the recommended solution since it's not a permanent fix. "If we have a mechanical issue where the battery backs out, if you came out with a way to keep that battery from backing out a couple millimeters, you'll be fine," Woodman told TechCrunch.
Hardware is hard
From the very beginning, Karma has been plagued with problems. Keep in mind that the launch and subsequent recall came after numerous delays, and investors had pinned high hopes on the company's first drone as a way to reinvigorate slowing growth. It's possible that in its rush to launch Karma before the busy holiday shopping season, GoPro cut corners to get Karma to market.
The Consumer Technology Association (CTA) originally estimated that there would be 400,000 consumer drones sold during the 2015 holiday shopping season. Sales ended up topping 560,000 that year, and are expected at 1.2 million for the 2016 holiday shopping season. CTA was previously known as the Consumer Electronics Association (CEA), the trade organization that hosts CES every year.
But the drone was clearly not ready for prime time, and as a result GoPro sat on the sidelines for drone sales over the holidays, even as it continued to sell its flagship action cameras. The episode calls into question GoPro's quality control procedures as well as its contract manufacturers. Like the majority of the consumer electronics world, GoPro relies on Chinese contract manufacturers to assemble its products. From the 10-K:
It doesn't inspire much confidence in GoPro's ability to expand its hardware portfolio if it's running into such basic manufacturing problems at this stage in the game.
10 stocks we like better than GoPro When investing geniuses David and Tom Gardner have a stock tip, it can pay to listen. After all, the newsletter they have run for over a decade, Motley Fool Stock Advisor, has tripled the market.*
David and Tom just revealed what they believe are the 10 best stocks for investors to buy right now... and GoPro wasn't one of them! That's right -- they think these 10 stocks are even better buys.
Click here to learn about these picks!
*Stock Advisor returns as of January 4, 2017
Evan Niu, CFA has no position in any stocks mentioned. The Motley Fool owns shares of and recommends GoPro. The Motley Fool has the following options: short January 2019 $12 calls on GoPro and long January 2019 $12 puts on GoPro. The Motley Fool has a disclosure policy.