The Single Most Important Thing About GlaxoSmithKline's Q1 Report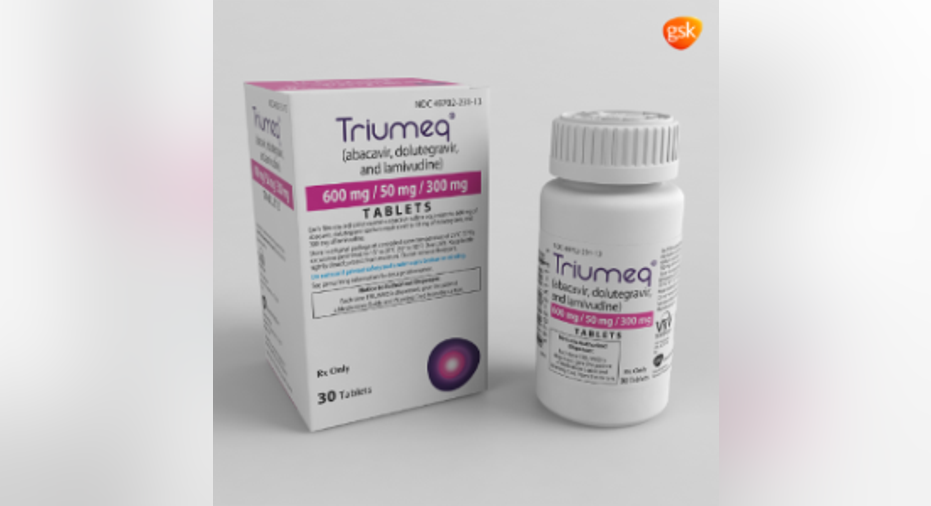 Image source: GlaxoSmithKline.
Whether you realize it or not, earnings season officially has the stock market by the horns. One industry that tends to lead the charge early in earnings season is Big Pharma. We've already been privy to solid results from healthcare conglomerate Johnson & Johnson, and this week we'll get data from the likes of Pfizerand Merck. But last Wednesday all eyes were on U.K.-based drug giant GlaxoSmithKline .
GSK's Q1, by the numbers GlaxoSmithKline reported its first-quarter earnings results before the U.S. stock market opened for trading on Wednesday, April 27, handily topping Wall Street's expectations. The headline numbers showed an 11% increase in revenue (when using British pounds sterling) to $9.1 billion, and core EPS of 19.8 pence, which works out to about $0.29 per share. This was a 14% improvement over the prior-year quarter. When excluding currency-related benefits, GSK's sales and revenue jumped by 8% at the core rate. Comparatively, GSK's sales topped the consensus estimates by about 4%, whereas core EPS came in a full $0.02 higher than expected.
Headline numbers are great because they give you the short version of how well a company performed during a quarter. What they don't tell you are the fine details of how a company achieved its results, and whether or not they're sustainable. More importantly, in this instance the headline numbers don't speak to the most important aspect of GSK's Q1 report: namely that it delivered on every single one of the goals CEO Sir Andrew Witty laid out prior to the beginning of fiscal 2016.
GSK hit every single one of its targets For starters, Witty proclaimed to optimists and skeptics alike that this would be the year GlaxoSmithKline gets back to growth -- and not just marginal growth, either. Witty had proclaimed GSK would see "double-digit EPS accretion" in 2016. Witty and GSK delivered. Core EPS rose by 14%, driven by growth in new pharmaceuticals products. Most important, we saw new product growth outpace the decline in inhaled COPD and asthma therapy Advair/Seretide, which should have a generic entrant coming to market in the coming years.
1. Double-digit core EPS growth The superstars of GSK's pharmaceutical portfolio were its HIV therapies, Tivicay and Triumeq, as well as its next-generation, long-lasting respiratory products, developed in collaboration with Theravance, that are designed to replace Advair/Seretide.
Image source: GlaxoSmithKline.
Sales of Tivicay jumped 60% to $273 million, while its newest HIV therapy Triumeq saw quarterly sales rise to $477 million, a 193% year-over-year increase. If you recall, both drugs are supplied by ViiV Healthcare, which is majority-owned by GSK, though Pfizer and Shionogi also have small stakes (and are thus benefiting).
Although GSK's respiratory products didn't get out of the gate as quickly as expected, insurer coverage and physician awareness are improving. Breo Ellipta (known as Relvar in overseas markets) generated $161 million in Q1 sales, a 171% improvement from the prior-year quarter, while Anoro Ellipta, which began to see strong growth in new-to-brand prescriptions beginning in late 2015, delivered $48 million in sales, an increase of 175%.
2. $4.4 billion in cost savingsOver the past couple of years GSK has undertaken a number of cost-saving initiatives, including restructuring its pharmaceutical segment and revamping its supply chain in an effort to improve efficiency and its operating margin. The most recent of those efforts involves cost synergies tied to its Novartis deal that closed last year.
Image source: GlaxoSmithKline.
GSK's and Novartis' asset swap was a three-pronged beast. Novartis acquired GSK's oncology operations and small-molecule pipeline for roughly $16 billion; GSK purchased Novartis' vaccine business (sans influenza) for around $7 billion; and the two combined forces in consumer healthcare products, forming a joint-venture. GSK's Q1 report showed constant currency growth of 23% in vaccines and 26% in consumer healthcare, but most importantly also highlighted almost $600 million in cost-savings from its asset swap with Novartis. GSK reaffirmed that it's on track to achieve 3 billion pounds, or $4.4 billion, in cumulative cost savings by 2017.
3. Dividend continues as plannedAdditionally, Witty has been suggesting all along that GSK's dividend wasn't going anywhere, at least between 2015 and 2017.
I'd previously run the math on this roughly 6% yield and been dubious of whether or not GSK had the resolve and reason to stick to it guns. After the Novartis deal added $9 billion to its coffers, and following a stabilization in respiratory in Q1, GSK's dividend payment is starting to look as if it could remain steady through 2017. GSK's press release suggests investors can expect a continued above-average dividend going forward.
4. Innovation remains on trackLastly, we also heard from GSK that much of its experimental drug development pipeline, featuring around 40 new medicines and vaccines, remains on track.
Late last year Nucala received approval in the EU and U.S. for severe eosinophilic asthma, and late-stage studies remain ongoing for COPD. Rheumatoid arthritis drug hopeful sirukumab is also moving along in a late-stage study. Of course, all eyes remain on Shingrix, GSK's shingles vaccine hopeful that looks to be on track for an eventual U.S. and EU approval by as early as 2017. Shingrix, if approved, would presumably have multi-billion dollar annual sales potential.
Turning the cornerWith GSK delivering on all of its primary goals for 2016, it could be time to reconsider this global drug giant as an intriguing investment opportunity. It's worth keeping in mind that (In my best Yoda impression), "one quarter does not a trend make." However, it's tough to ignore GSK's performance considering that Witty laid out long-reaching goals well in advance of this report and hit on each and every one of those targets. I'll be curious to see what GSK can do throughout the remainder of the year, but for the time being consider my interest in this pharmaceutical giant once again piqued.
The article The Single Most Important Thing About GlaxoSmithKline's Q1 Report originally appeared on Fool.com.
Sean Williamshas no material interest in any companies mentioned in this article. You can follow him on CAPS under the screen nameTMFUltraLong, track every pick he makes under the screen name TrackUltraLong, and check him out on Twitter, where he goes by the handle@TMFUltraLong.The Motley Fool owns shares of and recommends Johnson & Johnson. Try any of our Foolish newsletter services free for 30 days. We Fools may not all hold the same opinions, but we all believe that considering a diverse range of insights makes us better investors. The Motley Fool has a disclosure policy.
Copyright 1995 - 2016 The Motley Fool, LLC. All rights reserved. The Motley Fool has a disclosure policy.