The Simple Way I Search for the Next Hit Stock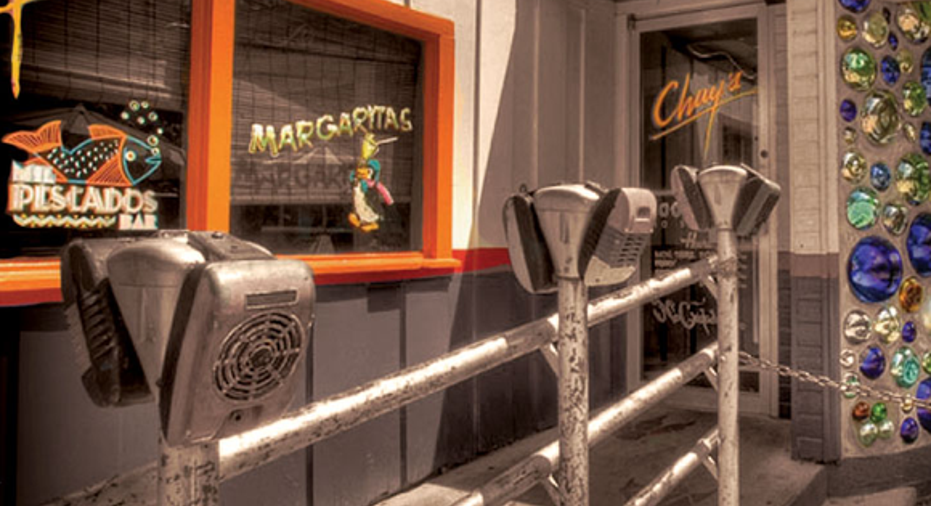 SOURCE: FLICKR USER TAXCREDITS.NET.
There are thousands of publicly traded stocks out there for investors to consider, but that doesn't mean that you have to look at every single one of them to find a stock that's right for you. Following in the footsteps of some of our top Motley Fool contributors may help you save time, effort, and money. Read on to find out how they track down stocks to own in their portfolios.
Sean Williams: Every investor has his or her own method of searching for the next hit stock, as you'll see by the varying opinions of myself and my Foolish colleagues. My preferred method involves identifying trends that should expand in the next five or more years, and pinpointing the stock or stocks that are primed to take advantage of those trends.
A really good example here can be found with payment-processing facilitators Visa and MasterCard . Both Visa and MasterCard already have very profitable and solid business models. They net fees based on transactions within their merchant networks, and neither has any exposure to direct lending -- meaning loan delinquencies aren't their concern. Their infrastructure and merchant partnerships also ensure that the barrier to entry in payment processing is very high.
But these two businesses are far from mature growth models. While both companies are fixtures in the developed world, they've hardly scratched the surface in Africa, the Middle East, and most of Southeastern Asia. MasterCard's CFO has suggested that 85% of all global transactions are still conducted in cash, meaning there's a wide swath of long-tail opportunity left for Visa and MasterCard to grow.
Laying the groundwork and adding merchant partners isn't something that happens overnight, but it's a growing trend in these regions that we've been witnessing for years. What this presents is an opportunity for Visa and MasterCard to grow their already large payment-processing businesses at a high single-digit to low double-digit percentage every year for a decade or beyond.
We have an identified trend toward non-cash use based on consumer convenience, we have proven industry leaders, we have a high barrier to entry, and we have a number of large untapped regions. This, in a nutshell, is how I locate the next hit stock(s).
Todd Campbell: Great investment ideas come from many sources, but one way that I identify names for more in-depth review is to focus my attention on top performers. Top-performing stock lists point out companies that I'm not always familiar with. Often, these companies lead me to intriguing stories with long-term catalysts.
For example, one of 2014's top-performing stocks was Edwards Lifesciences Corp. , a maker of transcatheter heart valves that are used as an alternative to open heart surgery. After noticing that its shares had doubled, Motley Fool analyst Michael Douglass and I highlighted this company to listeners of the Motley Fool's Industry Focus Healthcare in December 2014.
Turns out, Edwards Lifesciences' shares were skyrocketing because its heart valves were increasingly being used in elderly patients who were too frail to undergo open heart surgery. That trend has accelerated, and as a result, Edwards Lifesciences' shares jumped from $63.69 exiting 2014 to $104.47 recently. This was an especially remarkable feat considering that the Healthcare Select Sector SPDR has barely budged during that same period of time.
Obviously, investors need to understand what's driving a stock's returns higher before buying; but with that understanding, I've found performance to be a great starting point for finding future winners like Edwards Lifesciences.
SOURCE: CHUY'S HOLDINGS.
Dan Caplinger: My overall investing strategy doesn't focus all that much on high-growth stocks, because I prefer to wait until companies establish themselves, and then look to jump in. However, sometimes I get some insight into small companies that have a lot of potential. When those companies become investment opportunities, I take a much closer look.
The best example for me is Chuy's Holdings , a restaurant stock that is near and dear to my heart. The Tex-Mex chain is headquartered in Texas, where I grew up, and I spent several happy years during school partaking of the homemade tortillas, fresh hot chips, and spicy queso on an almost daily basis.
When the restaurant company went public, it immediately jumped to an expensive valuation, and concerns about general overvaluation in the entire restaurant sector gave me pause in buying the stock. Over time, though, the stock has given long-term investors opportunities to buy in at lower valuations. I'm watching hopefully as the chain's expansion taps into demand for Tex-Mex nationwide, and slowly moves northeastward toward where I live now.
Stocks of businesses in which you have direct experience can be exciting to watch. Sometimes, you'll find the next hit stock right in your own backyard.
The article The Simple Way I Search for the Next Hit Stock originally appeared on Fool.com.
Dan Caplinger has no position in any stocks mentioned. Sean Williams has no position in any stocks mentioned. Todd Campbell has no position in any stocks mentioned. The Motley Fool owns shares of and recommends Chuy's Holdings, MasterCard, and Visa. Try any of our Foolish newsletter services free for 30 days. We Fools may not all hold the same opinions, but we all believe that considering a diverse range of insights makes us better investors. The Motley Fool has a disclosure policy.
Copyright 1995 - 2016 The Motley Fool, LLC. All rights reserved. The Motley Fool has a disclosure policy.