The Simple Reason I Won't Buy Energy Transfer Equity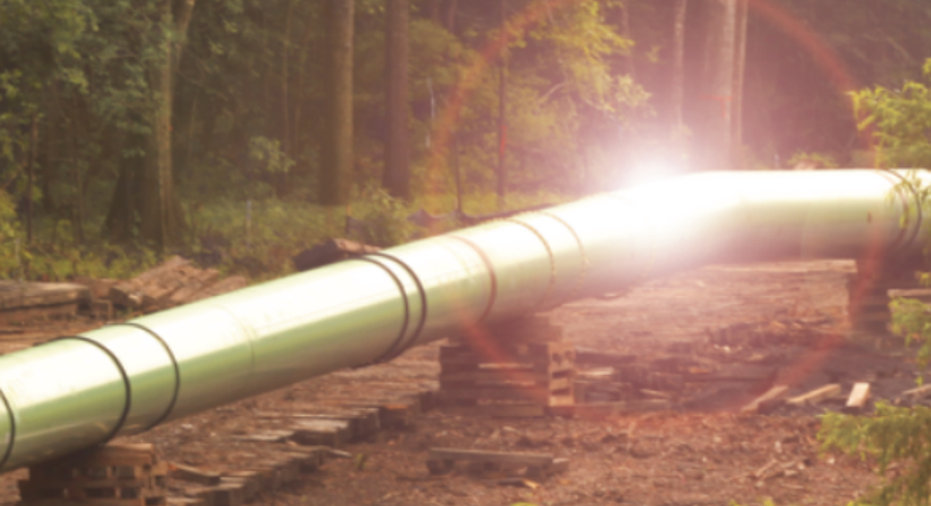 Long term investors are, generally speaking, an optimistic group. You have to be if you're going to entrust your hard-earned savings to total strangers and hope they do the right thing, let alone make you money along the way. And that trust, or lack thereof, is the simple reason I won't buy Energy Transfer Equity (NYSE: ETE).
Image Source: Energy Transfer Equity
The big busted deal
The big news surrounding Energy Transfer Equity not too long ago was a plan to acquire The Williams Companies (NYSE: WMB). There was a significant cash component to the deal that would have required Energy Transfer Equity to issue units or take on debt. After the drop in oil prices roiled the energy markets, either of those actions would have been a big problem.
Essentially, a big drop in Energy Transfer Equity's price would have made selling units highly dilutive. And adding debt would likely have led to a distribution cut. In short, buying Williams turned out to be a really bad call. That's why Energy Transfer Equity worked so hard to get out of the deal.
That was probably the right move for investors, but the actions taken to scuttle the agreement were, to my mind, suspect. For example, the partnership sold convertible shares to make the deal less likely to happen because of contractual issues. Purposely running afoul of contract terms you agreed to isn't the type of thing I like to see, though I might have been able to forgive the move in time.
What I can't forgive is that roughly half of the convertible sale went to Kelsey Warren, Energy Transfer Equity's CEO. The convertible could have shielded the CEO from some of the pain of a distribution cut if the deal went through. That's not exactly putting shareholders first, in my eyes.
The logic makes sense, but why now? Image source: Energy Transfer Equity
Water under the bridge?
That acquisition never went through. You could easily argue that the actions the company, and CEO, took were, in the end, good for investors. But at what cost to the company's image? And now two of the partnerships that Energy Transfer Equity controls are merging. Sunoco Logistics Partners L.P. (NYSE: SXL) is buying Energy Transfer Partners, L.P. (NYSE: ETP) in an all-stock deal.
Energy Transfer Partners unitholders were given a 10% premium to the price before the deal was announced -- not great but not bad. The acquisition logic, meanwhile, is centered on increased scale, cost synergies, and strengthened finances. Since Energy Transfer Equity essentially controls both of these partnerships, there's little doubt in my mind that this deal actually gets consummated.
However, because of the botched Williams deal I have to wonder what's really behind the acquisition. Could it be an attempt to get rid of what might be considered a tainted Energy Transfer name, since the smaller company is buying the larger one? Why weren't these two partnerships merged long ago if the synergies are so great? And, the real kicker, who's going to benefit most from the deal?
The minnow swallows the whale? Image Source: Energy Transfer Equity
For example, a key highlight of the deal is that the merger will allow for near-term distribution increases at the combined entity. Energy Transfer Equity, however, is the general partner and has the opportunity to benefit from incentive payments for distribution increases at the partnerships it runs. Maybe this deal, over the long haul, will be more beneficial for Energy Transfer Equity than either Sunoco Logistics Partners L.P. or Energy Transfer Partners, L.P.
Gotta have trust
Here's the thing: I don't have a good answer to these questions. In fact, only time will tell if my skepticism is justified. But that I'm even thinking such things is a big problem, driven by management's past actions. I simply don't believe management has the best interest of its stakeholders at heart after watching what happened with Williams. And because of that, I don't feel comfortable touching anything associated with the Energy Transfer name. If you're looking at any of the Energy Transfer companies, I suggest you think long and hard about the recent past before you give the top brass your hard-earned savings.
10 stocks we like better than Energy Transfer Equity When investing geniuses David and Tom Gardner have a stock tip, it can pay to listen. After all, the newsletter they have run for over a decade, Motley Fool Stock Advisor, has tripled the market.*
David and Tom just revealed what they believe are the 10 best stocks for investors to buy right now... and Energy Transfer Equity wasn't one of them! That's right -- they think these 10 stocks are even better buys.
Click here to learn about these picks!
*Stock Advisor returns as of November 7, 2016
Reuben Brewer has no position in any stocks mentioned. The Motley Fool has no position in any of the stocks mentioned. Try any of our Foolish newsletter services free for 30 days. We Fools may not all hold the same opinions, but we all believe that considering a diverse range of insights makes us better investors. The Motley Fool has a disclosure policy.