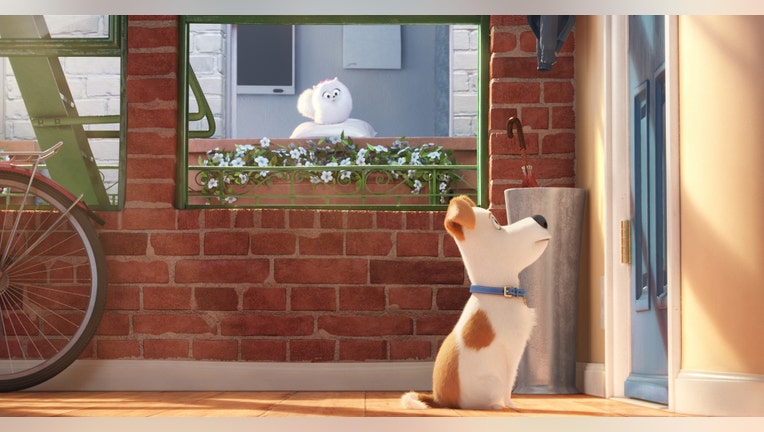 Illumination and Universal's "The Secret Life of Pets" dominated the box office for a second straight week on Sunday (July 17), pulling in a total of $50.6 million to become one of the summer's biggest hits.
The animated feature film about domesticated creatures out on their own in the Big Apple has earned a total of $203.2 million in the U.S.
The much anticipated revamp of "Ghostbusters" debuted this weekend to a solid $46 million, but it wasn't enough to take the top spot. The film starring Melissa McCarthy, Kristen Wiig, Leslie Jones, and Kate McKinnon as the paranormal scientists made popular in the 1980s franchise, came in second at the box office this weekend.
Warner Bros.' "The Legend of Tarzan" brought in $11.1 million to put it in third place, with a domestic total of $103.1 million.
Disney's "Finding Dory" - the sequel to "Finding Nemo" - came in fourth place with $11 million, breaking records again this week by becoming the highest-grossing animated domestic release. Its total gross stood at $445.5 million, beating out "Shrek 2's" $441.2 million domestic haul.
"Mike and Dave Need Wedding Dates" picked up $7.5 million to come in at fifth place in the U.S. box office, with a total earning of $31.3 million. Fox's comedy stars Adam DeVine and Zac Efron as two party-loving brothers who get outsmarted by a couple of equally hard-partying women, played by Anna Kendrick and Aubrey Plaza.