The Recovery Looks Real at Chipotle Mexican Grill, Inc.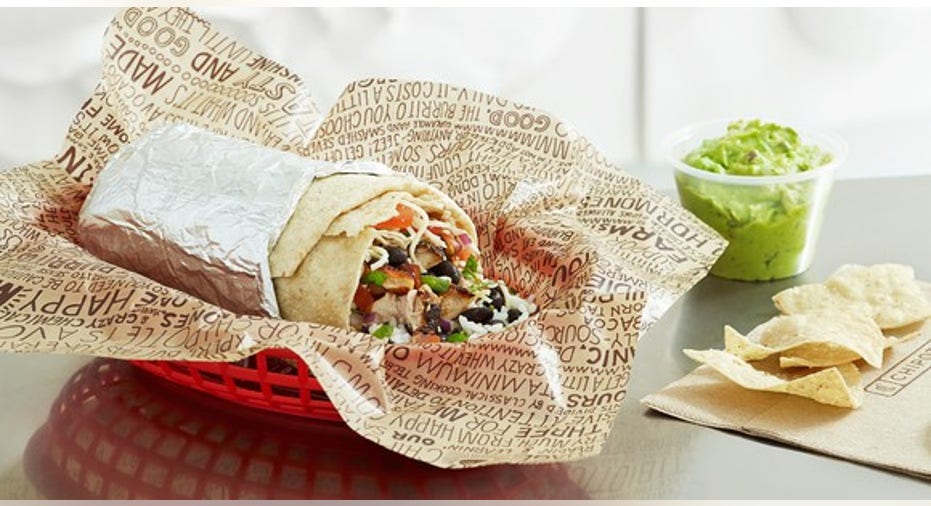 Chipotle Mexican Grill, Inc.(NYSE: CMG) reported first-quarter financial and operating results on April 25, delivering improvements in just about every operating and financial metric, and not only as compared to the year-ago quarter. Chipotle improved its business results across the board on a sequential basis as well.
In short, this seems like a real bounce-back quarter driven in no small part by a big increase in customers coming back, after more than a year of declining same-restaurant sales. Let's take a peek at how much better Chipotle's results were to start 2017.
Image source: Chipotle Mexican Grill.
A closer look at the financial results
Here's a comparison between the year-ago period and the first quarter:
Revenue and net income in millions. Data source: Chipotle.
As you can see, a big 17.8% increase in sales at restaurants open at least 13 months(comps) played a significant role in driving revenue 28% higher versus last year, while also helping Chipotle deliver its biggest quarterly profit since 2015.
More importantly, it's not just the year-over-year comparison that's much improved. The company continues to deliver on its recent trend of sequential sales recovery. Here's a comparison to the fourth quarter of 2016:
Revenue and net income in millions. Data source: Chipotle.
Chipotle was able to drive a significant amount of its sequential revenue increase to the bottom line, both as a product of operating leverage, as well as some gains in efficiency in the quarter.
Key metrics that Chipotle improved on
A significant part of the company's profit recovery in the quarter was simply a product of higher sales, since a major portion of its cost structure is relatively fixed, such as property leases and other occupancy expenses. The company has also maintained high levels of staffing throughout the past several quarters, prioritizing fast, high-quality service over cutting costs to meet short-term profit goals, potentially to the detriment of the customer experience.
Chipotle was able to spread those costs out over a much bigger revenue number this quarter. As a result, the following operating metrics improved:
Food and packaging expense was 33.8% of sales, a 150-basis-point improvement sequentially.
Labor was 26.9% of sales, a 60-basis-point improvement sequentially.
Occupancy and other operating costs were 21.5% of sales, a 220-basis-point improvement sequentially.
These, along with sales growth, improved restaurant-level operating margin to 17.7%, up from 6.8% year over year and 13.5% sequentially.
Finally, this improved cash flows to a great extent. Cash from operations was $151 million, more than double the $62 million from the year-ago quarter.
Still work to do, but solid progress on regaining customers
It's clear that Chipotle has made huge strides with its customers, as this quarter's big comps growth showed. But traffic and revenue per store is still down from peak levels. The company said that the average Chipotle generated $1.93 million in sales in the quarter, a level still far below the $2.5 million-plus peak before the E. coli scare.
As Founder, CEO and Chairman Steve Ells said about the company's progress so far:
Chipotle also opened 57 new restaurants in the quarter, finishing with 2,291, after closing all Shophouse locations and one Chipotle. That's 225 more than it had open at the end of the first quarter in 2016.Ells also said that the company would start testing its first-ever dessert item --bunuelos -- in the near future, a popular Mexican pastry that requires the addition of only a couple of new ingredients at each restaurant.
Looking ahead
Even with a solid bounce-back quarter under its belt, management continues to provide only very general guidance, with expectations for comps growth in the "high single digits" and plans to open 195-210 new restaurants.
If customers continue to come back at the pace we have seen since December, the company has a good shot at doing better than just high-single-digit comps. If that turns out to be the case, shareholders will have reason to celebrate -- maybe with a margarita and a plate ofbunuelos at their neighborhood Chipotle.
10 stocks we like better than Chipotle Mexican GrillWhen investing geniuses David and Tom Gardner have a stock tip, it can pay to listen. After all, the newsletter they have run for over a decade, Motley Fool Stock Advisor, has tripled the market.*
David and Tom just revealed what they believe are the 10 best stocks for investors to buy right now... and Chipotle Mexican Grill wasn't one of them! That's right -- they think these 10 stocks are even better buys.
Click here to learn about these picks!
*Stock Advisor returns as of April 3, 2017
Jason Hall owns shares of Chipotle Mexican Grill. The Motley Fool owns shares of and recommends Chipotle Mexican Grill. The Motley Fool has a disclosure policy.