The Real Key to Canadian Solar Inc.'s Future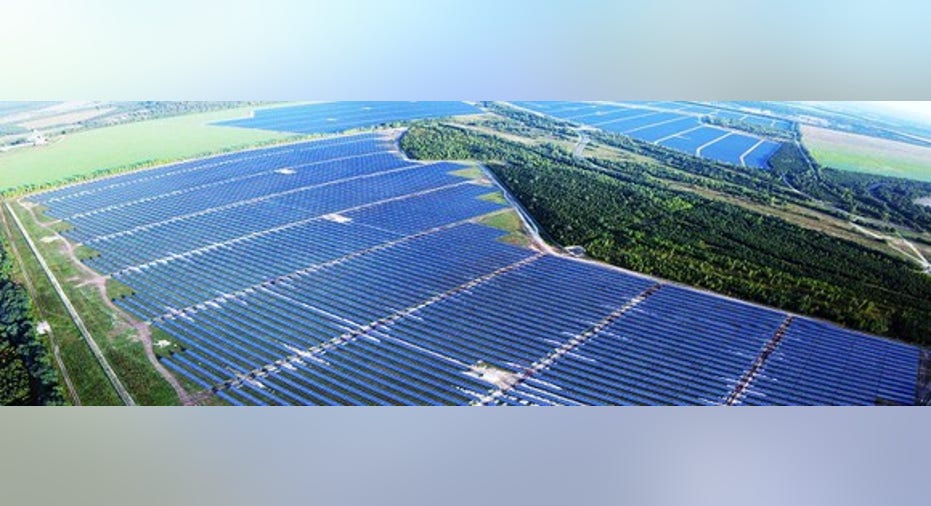 Image source: Canadian Solar.
Canadian Solar wowed investors with better-than-expected results across the board in the first quarter, and that's the biggest reason the company's stock shot higher on Wednesday. But digging deeper into the numbers, you get a better picture of where the company stands and where it makes money, which will impact its prospects long-term.
Modules drive Canadian Solar
In the first quarter of 2016, Canadian Solar sold 1,172 MW of solar panels for $721.4 million, or 61.6 cents per watt. The quarter didn't include a large impact from its system development business, so this gives us an idea of how much module manufacturing contributes to Canadian Solar's business.
From those sales, the company generated a gross profit of $112.5 million. After accounting for operating expenses of $74.1 million the company made $38.4 million from operations.
That's not a lot considering Canadian Solar has $2.2 billion in debt, $1.4 billion of which is not associated with utility scale projects on the balance sheet. Even a small change in solar module prices or cost structure, and the company could wind up underwater, just like Suntech Power, LDK Solar, and now Yingli Green Energy.
Image source: Canadian Solar.
Projects deliver almost all of Canadian Solar's value
What's saved Canadian Solar lately has been its systems business, where it builds entire utility-scale solar projects. Management estimates that it has about $950 million of value in 437.5 MW of solar projects on the balance sheet that will generate a 20% gross margin when sold. That's much higher than the 15.6% gross margin generated in the first quarter, and would be added almost directly to the bottom line. That shows just how important the system development business is for Canadian Solar.
Building solar energy systems not only generates strong margins for the company on higher per watt cost, it's also creating captive demand for about a quarter of its solar panels this year. But next year, that may not be the case.
What happens in 2017?
For the rest of 2016, the systems business should be busy building 1,227 MW of projects in the U.S. and Japan, but after that, contracts fall off sharply. For 2017,Canadian Solar only has 361 MW of projects contracted in those countries, and for 2018, the number stands at just 92 MW. Of course, Canadian Solar could win more projects, but there has to be concern that its systems business will shrink.
Most of the U.S. projects that are being completed were acquired when it bought Recurrent Energy, but Canadian Solar hasn't shown the ability to win a lot of business since the purchase. Remember that Canada was a big market for Canadian Solar as recently as 2015, but now there's almost no solar development happening there; the company's markets can go from boom to bust rather quickly.
Canadian Solar needs its system development business to win fresh projects and continue to generate strong margins, because it's the real value driver for shares. Without success here, the module sales business isn't nearly as profitable, and even a small dislocation in the market could leave the company with massive losses. So investors should keep an eye on projects wins going forward, because Canadian Solar's ability to to land those contracts is arguably more important long-term than any advancement it can make in the manufacturing business.
The article The Real Key to Canadian Solar Inc.'s Future originally appeared on Fool.com.
Travis Hoium has no position in any stocks mentioned. The Motley Fool has no position in any of the stocks mentioned. Try any of our Foolish newsletter services free for 30 days. We Fools may not all hold the same opinions, but we all believe that considering a diverse range of insights makes us better investors. The Motley Fool has a disclosure policy.
Copyright 1995 - 2016 The Motley Fool, LLC. All rights reserved. The Motley Fool has a disclosure policy.