The Probable Reason Behind MannKind Corporation's 61% Spike in March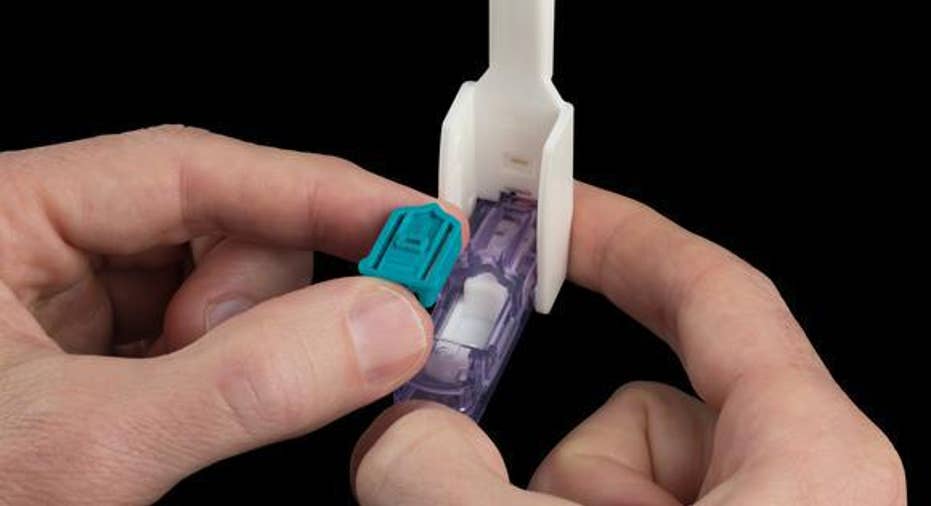 Image source: MannKind.
What: Shares of MannKind , a biopharmaceutical company focused on researching therapeutics to treat diabetes, spiked higher by an impressive 61% in March based on data from S&P Global Market Intelligence. The probable reason for the spike might surprise you.
So what: MannKind has been in rally mode ever since it reported its fourth-quarter and full-year results after the closing bell on March 14. The interesting thing is that MannKind's earnings report would be described by most investors as disappointing.
Research and development costs for the fourth quarter did decline 65% to $6.2 million, which helped reduce some of its expense pressures, but inclusive of $206.6 million in non-cash impairment charges the company lost $0.66 per share. Even on an adjusted basis MannKind's loss of $0.17 per share was more than triple the $0.05 loss per share that Wall Street had been anticipating.
And yet MannKind's stock rallied in a big way. Why? The probable reason is the company's massive short position.
Short-sellers, or investors who benefit when stock prices drop, have taken a big position in MannKind. As of mid-March there were 120.5 million shares held short, or 44% of the total shares in the company's float. The thing with short-selling a stock is that gains are capped at 100% and losses could extend well beyond an initial investment. Short-sellers can, in theory, get trapped in a rising stock since they need to buy shares to cancel out their borrowed share positions, thus pushing shares even higher when many short shareholders try to exit their positions at once. In other words, we may have witnessed a pretty epic short squeeze in March.
Image source: MannKind.
Now what: The next big step for MannKind was a few days ago when it regained all rights to Food and Drug Administration-approved inhaled diabetes drug Afrezza from Sanofi . The hope for investors is that aggressive marketing of Afrezza, and perhaps steep discounting, will lure physicians and consumers to try the product and get them hooked on its convenience. On paper, Afrezza's ability to work fast and metabolize through the body faster so as to minimize instances of hypoglycemia should make it a winner.
Of course, Afrezza has been a huge flop thus far. When Afrezza was being marketed by licensing partner Sanofi, it totaled less than $6 million in cumulative sales in just shy of three quarters. Sales of Afrezza proved so bad that Sanofi chose to walk away after dumping $175 million upfront into the collaboration and $150 million in its share of expenses.
The concern for MannKind is simply that it doesn't have the capital, or time, to turn things around. It turned to dually listing its shares in Tel Aviv in order to raise cash, but only wound up raising about a quarter of what it'd been seeking. It's also seen little bite in U.S. markets for common stock offerings. With the exception of a $30 million credit line from the Mann Group, MannKind's access to fresh capital is being choked off. For a company expected to lose money for the foreseeable future, that's very worrisome.
My suggestion would be to stay far, far away from MannKind until such time as its losses are substantially lower and Afrezza sales have picked up.
The article The Probable Reason Behind MannKind Corporation's 61% Spike in March originally appeared on Fool.com.
Sean Williamshas no material interest in any companies mentioned in this article. You can follow him on CAPS under the screen nameTMFUltraLong, track every pick he makes under the screen name TrackUltraLong, and check him out on Twitter, where he goes by the handle@TMFUltraLong.The Motley Fool has no position in any of the stocks mentioned. Try any of our Foolish newsletter servicesfree for 30 days. We Fools may not all hold the same opinions, but we all believe thatconsidering a diverse range of insightsmakes us better investors. The Motley Fool has adisclosure policy.
Copyright 1995 - 2016 The Motley Fool, LLC. All rights reserved. The Motley Fool has a disclosure policy.