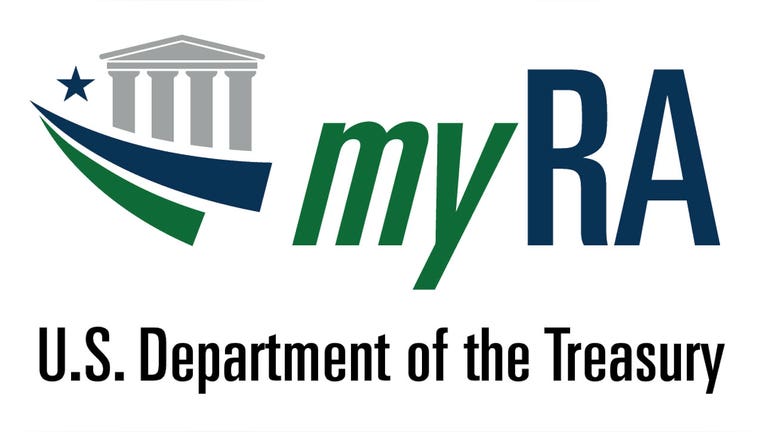 There's a new solution for the 55 million Americans without a 401(k), it's called myRA, a starter savings vehicle that the federal government hopes will encourage people to set money aside for retirement.
President Barack Obama introduced the idea during his State of the Union Address two years ago and it rolls out nationally this week after a testing period. "The goal is to strip away the hurdles that keep people from setting money aside," Treasury Department Chairman Jack Lew told reporters on a conference call Wednesday.
The idea is straightforward. Provide a simple, safe and affordable way to save money. The program, which you can see for yourself at www.myRA.gov allows savers to access an investment fund used by government employees that invests in Treasury debt. Over the past five years, average annual returns on the fund have been 2 percent. There are no fees and it costs nothing to open the account, according to Treasury officials. Savers can contribute as little as $1.
The program is limited to workers who have no 401(k) in their workplace and earn $131,000 annually as a single person or $193,000 if married and filing jointly. Savers can contribute $5,500 a year or $6,500 if they are aged 50. When a saver reaches a balance of $15,000, they will be required to roll over the money to a private fund company or manager.  Unlike a 401(k), there are no matching funds.
The program has been criticized by some who say it is too simplified.  A warning to those interested: The program is really a starter plan for people unfamiliar with saving. Retirement dollars grow most quickly when they are invested in stocks as well as bonds. According to one analysis of the myRA plan it would take 11 years for a saver setting aside $50 every two weeks to accumulate $15,000.
And, let's face it, in the world of investing, there is no "safe" haven.