The Outlook for Coal Looks Brighter in 2017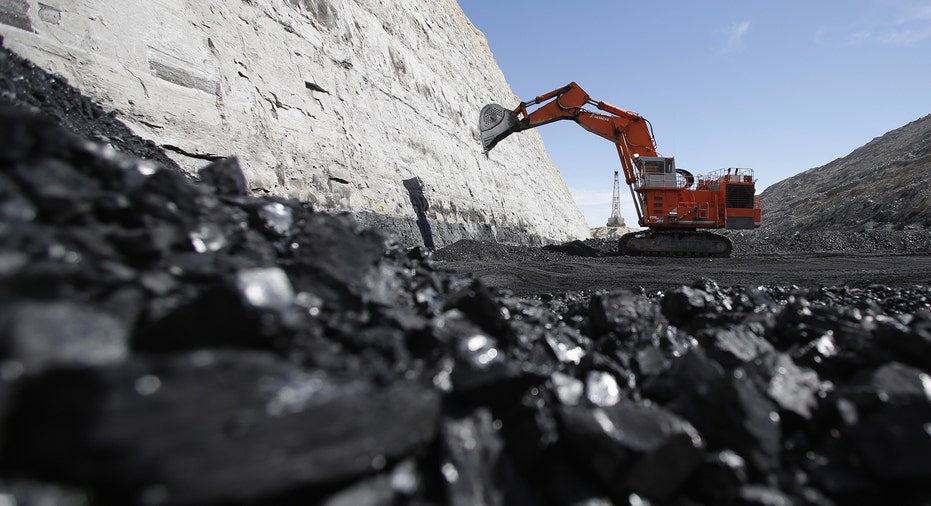 The coal industry will begin to reverse its downward slide in 2017, according to U.S. data.
Coal production is coming off its worst year since 1978, and for the first time, last year natural gas overtook coal as the dominant fuel for electricity generation in the U.S. Production of coal fell 18% in 2016, versus 2015. But miners should benefit from higher demand in 2017 and 2018, as coal-fired electricity bounces back amid higher costs for natural gas.
The Energy Information Administration said Wednesday the Western region will see coal production rise 8.8% by 2018, accounting for the industry's expected growth.
The Appalachian and Interior regions, including Pennsylvania, Ohio, West Virginia, Iowa, Texas and neighboring states, will continue to struggle. Production in those states will be slightly lower or mostly flat compared to 2016.
The forecast shows that natural gas will remain the most popular fuel for electricity over the next two years, despite coal's growth.
The EIA also warned that coal's production recovery may be short-lived. New power plants fueled by natural gas are under construction, and by 2018, those plants will begin driving an increase in natural gas-fired electricity.
President Donald Trump has pledged to support the coal industry by rolling back regulations imposed by the Obama administration.
White House spokesman Sean Spicer on Wednesday said President Trump is working with the industry to roll back regulations "in a way that's environmentally friendly," adding that regulations on coal miners were overly burdensome on their businesses.
Last week, Congress passed a measure to scrap the Stream Protection Rule, which created new stringent rules for cleaning waterways.
Also on Wednesday, a Republican group including former Secretaries of State Jim Baker and George Shultz were reportedly scheduled to meet with Vice President Mike Pence, Ivanka Trump and other officials from the Trump administration to argue in favor of a carbon tax. The group's plan calls for a new tax on coal, oil and gas companies in exchange for repealing the Clean Power Plan, among other regulations.