The Oprah Effect? Weight Watchers Shows Subscriber Growth in Q1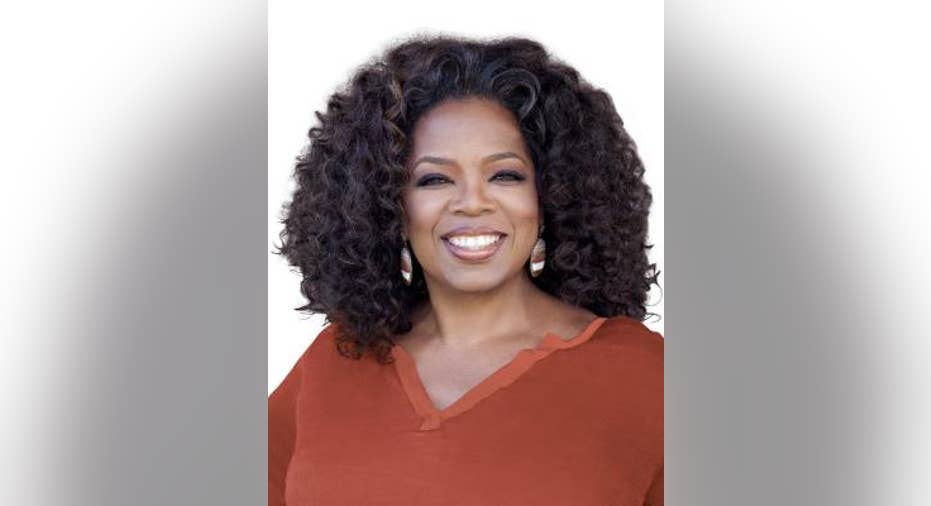 When Oprah Winfrey bought 10% of Weight Watchers , joined its board, and became a company spokesman in October 2015, hopes were high that her involvement would help turn the brand around.
With the company reporting results for its crucial first quarter, it appears that the former talk show host has had some positive effect. It's not a massive turnaround, but Weight Watchers reported solid membership gains for the quarter, though its results were not as impressive as those of rival Nutrisystem, which posted an 18% gain in top-line revenue during its first quarter.
Oprah Winfrey. Image source: Weight Watchers.
It's probably fair to say that Weight Watchers had an encouraging quarter, but not one strong enough to answer the question as to whether Winfrey's involvement will result in long-term success.
What did the numbers look like?Weight Watchers saw its overall revenue drop from $250 million in Q1, 2015 to $243.8 million in Q1, 2016, a decline of 2.5%. That decline, however, was mitigated by the company returning to subscriber growth. Globally the company added 5% to its membership base, raising it to 3.1 million members.
In the company's core United States market the numbers were even better, with subscribers climbing by 11% year over year, paid weeks increasing by 6%, and meeting attendance rising by 18% over the same quarter in 2015.
Weight Watchers did lose money during the quarter, $0.17 a share ($10.8 million), but the company raised its full-year earnings per share (EPS) guidance to between $0.80 and $1.05.
"Leveraging the success of our new Beyond the Scale program, we expect to deliver revenue and profit growth for the full year 2016 and we are raising our earnings guidance to a range of $0.80 to $1.05 per share," said CEO Jim Chambers, in theearnings release. "Our first quarter loss was smaller than we expected, and for the first time since 2012 we grew our total subscribers year-over-year, clearly demonstrating that our business is turning around."
A matter of contextWhile it's important for Weight Watchers to return to adding subscribers, the company's numbers were somewhat discouraging compared to Nutrisystem's. That weight loss brand, which reported May 3, posted an 18% increase in revenue from $137.2 million to $162.1 million. The company also reported earnings of $0.09 per share. And it increased its 2016 guidance, raising its revenue range from $505 million-$525 million to $517 million-$532 million, with projected profits rising slightly as well.
It's worth noting that while Nutrisystem had a better start to the year, its adjusted EPS guidance of between $1.03 and $1.13 puts its predictions in line with Weight Watchers.
Decent showingWhile Winfrey's involvement may ultimately pay big dividends for Weight Watchers, so far her presence has not been a game changer. That's to be expected: since the star stepped down from her talk show, her ability to immediately sway the minds of millions of (mostly) women has waned. That's not to say Winfrey has less influence, it's just that despite her fame, she lacks a platform to communicate with her audience.
It's possible that many fans of the now-media-mogul don't even know about her association with the brand, which will change over time. And Winfrey has shown herself to be a shrewd businessperson, so ultimately her joining the Weight Watchers board may help steer the company toward better days.
This was a decent quarter which suggests that ship has been righted. The numbers were not all positive, but the gains in membership should help the company build to meet its revised guidance. There was no major Oprah effect, but expecting one in her post-talk-show days may have been unrealistic.
The company appears to be healthier now and back on a growth path. Part of the reason for that is probably Winfrey, and she should continue to be a positive going forward.
The article The Oprah Effect? Weight Watchers Shows Subscriber Growth in Q1 originally appeared on Fool.com.
Daniel Klinehas no position in any stocks mentioned. He could stand to lose a few pounds.The Motley Fool has no position in any of the stocks mentioned. Try any of our Foolish newsletter services free for 30 days. We Fools may not all hold the same opinions, but we all believe that considering a diverse range of insights makes us better investors. The Motley Fool has a disclosure policy.
Copyright 1995 - 2016 The Motley Fool, LLC. All rights reserved. The Motley Fool has a disclosure policy.