The Next Big Battle in Tech Is for Your Wrist: Does That Make Fitbit a Buy?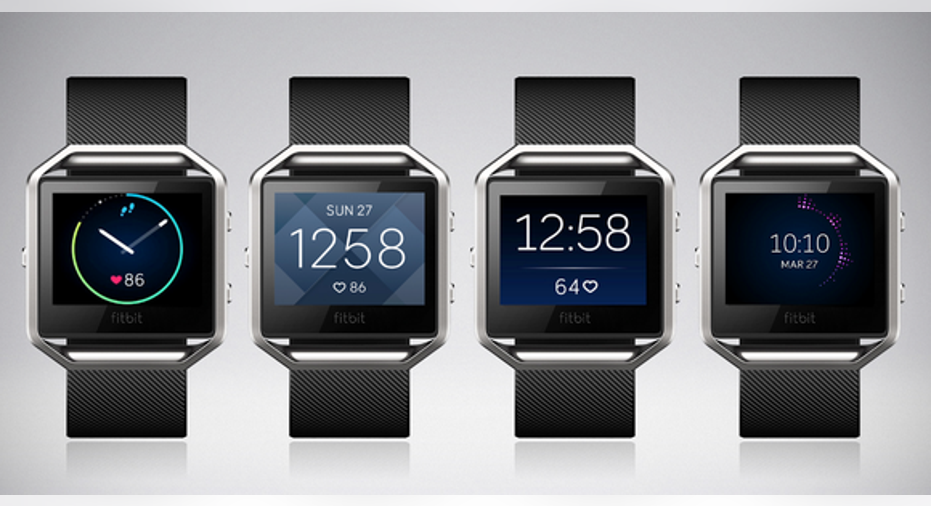 Fitbit's new Blaze watch. Image source: Fitbit.
Wearables have been touted as the next big thing in consumer technology. The newest report from International Data Corporation, or IDC, confirms the catch-all designation of smartwatches, fitness trackers, trackable clothing, and eyewear is slated to grow 20% annually though 2020-- much higher than growth estimates for traditional computing devices like computers, smartphones, and tablets.
When it comes to wearable technology, it appears there's a battle for the wrist. In 2015, watches and wristbands made up 91% of all wearable devices sold. For this year, IDC expects this combined total to increase to 92% of all devices sold, before falling to 81% of the much larger projected market in 2020.
While many think this is great news for Apple or Samsung with their Apple Watch and Samsung Gear devices, it seems the best company with exposure to this market is pure-play Fitbit . Wall Street has turned its back on it, but perhaps it's time to give the company another look.
IDC is good news for Fitbit
If the wrist is the next big battle for wearable technology, it stands to reason Fitbithas the most comprehensive strategy to increase its market share of on-wrist devices. After its initial focus on fitness-tracking wristbands, the company has recently pushed into the higher-priced watch space. The strategy is working: Fitbit's CEO reported the company shipped 1 million units of the Blaze watch since its debut, and the new device played a large part of increasing the average selling price per unit by 18% on a year-over-year basis.
Between the new Blaze and the GPS-enabled Surge, Fitbit occupies a niche in the growing smartwatch market. IDC expects smartwatch shipments to increase 31% next year, while analysts expect Fitbit to increase revenue 39% this year. If the company is able to grow smartwatch shipments on the same lines as the overall market, it should benefit from higher average selling prices in addition to shipment growth.
Fitbit's bifurcated wristband strategy
Although growth in the wristband market is expected to slow to 4.3% annualized through 2020, under threat of smartwatches incorporating the same technology into their units, Fitbit appears to have a bifurcated strategy to deal with a slower-growth market. The company still has lower-cost fitness trackers like the Flex and clip-ons like the Zip, but it has continued to introduce higher-end trackers like the Charge HR and Alta.
The latter has done particularly well -- CEO James Park disclosed 47% of first-quarter revenue was due to the new Blaze watch and the Alta fitness band. Even better for the company, 40% of all Blaze and Alta purchasers are upgrading from lower-end units. The wristband market may become a pricing- and market share-driven space, but Fitbit's health-tracking niche and higher-end offerings may be enough to offset the overall market's slowing shipment growth.
Competition abounds from traditional technology companies, but Fitbit appears undervalued
With its entrance to higher-priced watches, Fitbit faces strong competition from the likes of Apple and Samsung. Samsung's Gear is compatible with most Android smartphones, which increases the functionality from fitness tracking to a host of other features powered by third-party developers. It stands to reason Samsung and Apple will provide an upper bound of Fitbit's pricing. At this time, it seems that price point is between $250and $300.
As a device company, Fitbit depends on the upgrade cycle in order to grow sales, unlike a software company that relies on a subscription model. Therefore, Fitbit's success as a company is highly correlated to overall device sales. IDC projections, if true, appear to support the thesis that the overall wearables industry should not present headwinds to the company's growth.
Fitbit has struggled year to date, dropping nearly 60%, and now trades at a forward price-to-earnings ratio of 9 and a PEG ratio of 0.6. If the company can meet analyst expectations, I believe it's undervalued.
The article The Next Big Battle in Tech Is for Your Wrist: Does That Make Fitbit a Buy? originally appeared on Fool.com.
Jamal Carnette owns shares of Apple. The Motley Fool owns shares of and recommends Apple. The Motley Fool has the following options: long January 2018 $90 calls on Apple and short January 2018 $95 calls on Apple. The Motley Fool recommends Fitbit. Try any of our Foolish newsletter services free for 30 days. We Fools may not all hold the same opinions, but we all believe that considering a diverse range of insights makes us better investors. The Motley Fool has a disclosure policy.
Copyright 1995 - 2016 The Motley Fool, LLC. All rights reserved. The Motley Fool has a disclosure policy.