The Most Important Question for Apple Watch 2 Is Actually About Apple Watch 1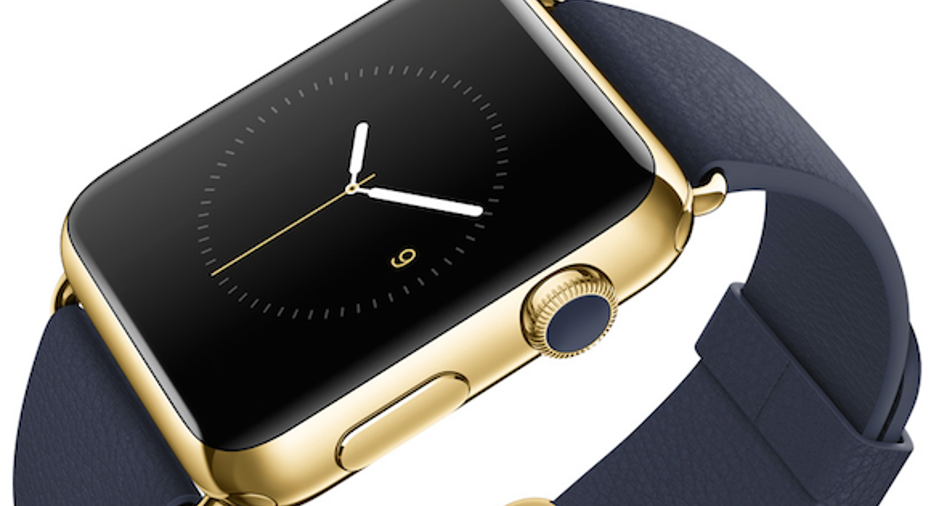 Image source: Apple.
By the looks of it, Apple might be preparing to unveil its second-generation Apple Watch in just a matter of months. The latest buzz from 9to5Mac suggests that a March event is on the calendar to show off Apple Watch 2. Of course, the mainstream rumor mill will focus pretty heavily on what new features, specs, and capabilities the new model will have, such as a FaceTime camera or additional health sensors.
But strategically, I'm actually far more interested in something else as an investor. I want to know what Apple does with the first-generation Apple Watch.
This habit does not need breakingApple has a proven habit of cascading older-generation devices of its products down to lower and lower price points each year. It started this practice with the iPhone and then did likewise with the iPad. It never utilized this strategy with Macs, though. This strategy has been incredibly successful for Apple for many reasons.
First off, it allows Apple to truly focus its developmental efforts on the fewest number of products in any given year or product cycle. Instead of developing many products, Apple develops a very limited number and then proceeds to lower its positioning over time and eventually it has a well-rounded product portfolio. This strategy also gives each product a very long life cycle, especially compared with virtually any other consumer electronics company.
Most competing smartphone models have a life cycle of a year or less. In some cases, some phones start seeing discounts within months of release due to intense price competition within Android. A typical new iPhone will last at least three years after it is launched at the flagship price point, then proceeds to fall to the midrange price point, and then the low-end price point. The iPhone 4, originally launched in 2010, was still selling in volume in 2013. That's insane.
Keep or kill?Back to the first-generation Apple Watch. The Apple Watch's fate is particularly interesting because there are so many possible strategies that Apple could pursue. Does it keep Apple Watch Sport in production, but lower the starting price from $350 to $250? Tim Cook is quite familiar with price umbrellas, and most rival Android Wear smartwatches are priced well below $350. Keeping the Sport models around at a lower price would put pressure on rivals, and right now the smartwatch category is in the adoption phase where price points are incredibly important to the adoption decision.
But here's where the plot really thickens. Apple Watch has, by far, the widest pricing spectrum of any Apple product, ranging from $350 to $17,000. Even more incredible is that there are no differences in computing performance within that wide range. It's all a matter of aesthetics and different materials. If Apple chooses to cascade first-generation models down at all, will it do it with all of the models? That could be a little confusing since there would be so many choices, and it's not as if an $8,000 price point is critically important to address with a first-generation Apple Watch Edition.
The low end is what matters right now since that is where the adoption activity will be concentrated. My guess is that Apple Watch ASPs are in the range of $400 to $500, and there is demonstrable demand up for the steel models that cost up to $1,100. But again, keeping so many models around but dropping their prices while introducing new models would probably be an abundance of choice.
The simplest and likely most effective move here is to keep the Sport models around and reduce the pricing by $100 to between $250 and $300. And we all know how much Apple loves simplicity.
The article The Most Important Question for Apple Watch 2 Is Actually About Apple Watch 1 originally appeared on Fool.com.
Evan Niu, CFA owns shares of Apple. The Motley Fool owns shares of and recommends Apple. Try any of our Foolish newsletter services free for 30 days. We Fools may not all hold the same opinions, but we all believe that considering a diverse range of insights makes us better investors. The Motley Fool has a disclosure policy.
Copyright 1995 - 2015 The Motley Fool, LLC. All rights reserved. The Motley Fool has a disclosure policy.