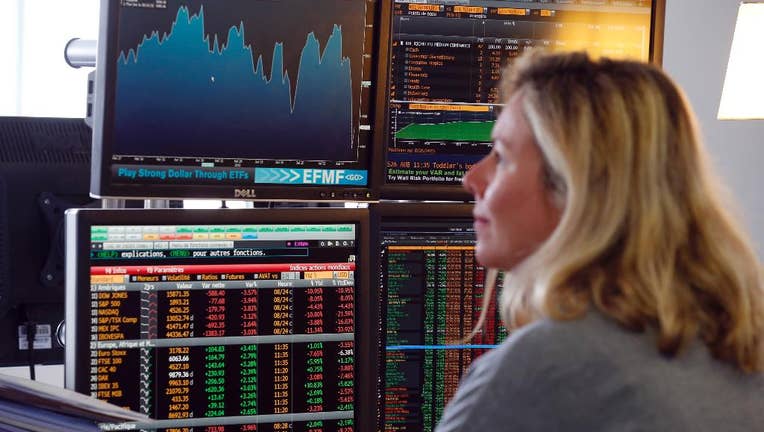 The latest on the global financial market turmoil (all times local):
___
8:00 a.m.
Wall Street futures are rallying further after China's central bank cut interest rates to support its economy.
Dow futures are up 600 points, or 3.8 percent, while the broader Standard & Poor's 500 futures are up 72.8 points, or 3.9 percent.
The jump follows a stomach-churning day on Monday, when the Dow plunged more than 1,000 points at one point before finishing down 588.40 points, or 3.6 percent. The Standard & Poor's 500 index slid 77.68 points, or 3.9 percent, into "correction" territory — jargon for a drop of at least 10 percent from a recent peak. The last market correction was nearly four years ago.