The Latest: US says WTO must do more on China trade policies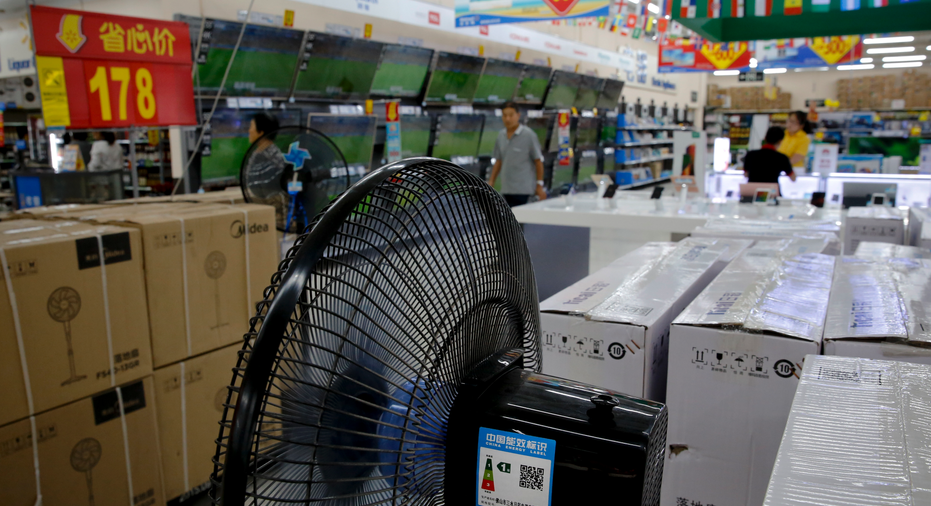 The Latest on the escalating trade dispute between the U.S. and China (all times local):
7:00 p.m.
The U.S. ambassador to the World Trade Organization is calling for the global trade body to update its rules to deal with complaints about Chinese industrial policies that he said harm other countries.
Dennis Shea has accused China of causing "serious harm" to WTO partners by failing to live up to free-trade principles. He said that "must be addressed" by the trade body or others.
"This reckoning can no longer be put off," he said according to prepared remarks in a closed-door session.
He spoke Wednesday at China's turn for a regular WTO review of countries' trade policies.
The U.S., Europe and others want the WTO to overhaul its rules to take account of industrial policy, state-owned industry and other issues over which Beijing has sparred with its trading partners.
___
6:00 p.m.
The Chinese government has vowed to take "firm and forceful measures" against U.S. threats to expand tariff hikes.
The comment Wednesday by a Chinese Foreign Ministry spokeswoman followed the U.S. Trade Representative's announcement it was preparing to impose 10 percent tariffs on a wider range of goods from fish sticks to French doors in the escalating trade dispute.
Asked what Beijing would do, foreign ministry spokeswoman Hua Chunying gave no details but said, "We will take firm and forceful measures."
___
12:00 p.m.
China's government has criticized the latest U.S. threat of a tariff hike as "totally unacceptable" and vowed to retaliate in their escalating trade war.
The Commerce Ministry on Wednesday gave no details, but Beijing responded to last week's U.S. tariff hike on $34 billion of imports from China by increasing its own duties on the same amount of American goods.
The U.S. Trade Representative's office announced a $200 billion list on Wednesday of Chinese goods for possible 10 percent tariffs including fish, apples and burglar alarms.
A Commerce Ministry statement said, "It is totally unacceptable for American side to publish a tariff list in a way that is accelerating and escalating." It said, "the Chinese government will be forced to impose necessary countermeasures" to protect its "core interests."