The Latest: US praises Australia-East Timor treaty signing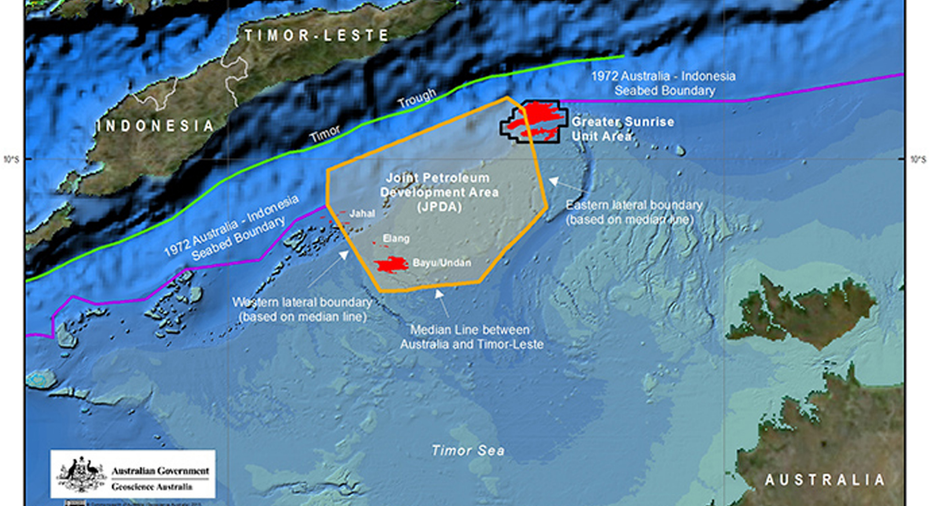 The latest on peace treaty between Australia and East Timor setting maritime border (all times local):
10 p.m.
The United States has congratulated Australia and East Timor on signing a treaty on their maritime boundary.
The State Department noted in a statement Tuesday that the treaty was reached in "the first-ever conciliation process under the 1982 Law of the Sea Convention."
The statement called the treaty "a testament to the efficacy and importance of resolving disputes peacefully and in accordance with international law."
The treaty ends a long a bitter dispute between the neighboring countries and paves the way for exploitation of billions of dollars in gas and oil under the Timor Sea — with at least 70 percent of the revenue to go to impoverished East Timor.
___
7:05 p.m.
Australia and East Timor have signed a historic treaty drawing their maritime boundary, ending years of bitter wrangling over billions of dollars of oil and gas riches that lie beneath the Timor Sea and opening a new chapter in relations.
The agreement was doubly historic because it also marked the successful conclusion of the first-ever negotiations to settle maritime differences under the U.N. Convention on the Law of the Sea.
Before a crowd of cameras, diplomats and officials, Australia's Foreign Minister Julie Bishop and East Timor minister Hermenegildo Augusto Cabral Pereira signed two copies of the treaty Tuesday night. The chairman of the Conciliation Commission, Danish Ambassador Peter Taksoe-Jensen, then signed as a witness.
Bishop said that under the treaty, revenue from exploiting the sea's natural resources will be split either 80-20 or 70-30, with the lions share going to impoverished East Timor.