The Latest: UK urges Brexit deal to include financial sector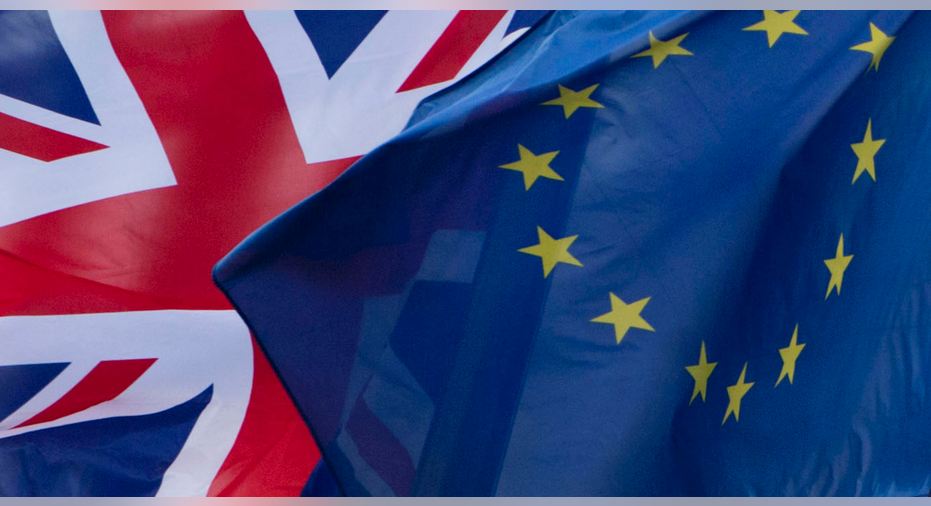 The Latest on the Brexit negotiations (all times local):
4:35 p.m.
British finance minister Philip Hammond says he's confident the U.K. and the EU can do a trade deal that protects the U.K.'s vital financial services sector.
European Commission President Donald Tusk said Wednesday that a free-trade deal with no tariffs on goods is the most Britain could aim for once it leaves the bloc.
Hammond argues that London's financial services hub "is not just a British asset but a European asset too," and it is in the interests of both sides to reach a trade agreement that includes financial services.
In a speech in London, he urged the EU not to "propose new barriers where there need be none."
Hammond said he was not surprised that Tusk had set out "a very tough position" as negotiations start. He said "I expect that we will have a deep and constructive engagement" with the EU.
___
3:05 p.m.
Britain says the European Union's warning that Britain can't have frictionless trade with the bloc after Brexit is only a draft, and is hoping for a more flexible final position.
European Commission President Donald Tusk has published guidelines for the future relationship, stressing that Britain can't take a "pick and mix" approach to membership benefits.
Prime Minister Theresa May's spokesman, James Slack, said "we look forward to seeing the final guidelines, and hope they will provide the flexibility to allow the EU to think creatively and imaginatively about our future economic partnership."
British opponents of Brexit say Tusk's assertion that trade will become "more complicated and costly" shows that leaving the EU is a mistake.
Labour lawmaker Chuka Umunna says "given the emerging reality about the enormous costs and sheer complexity of Brexit, everyone is entitled to keep an open mind about whether it really is the right path for the country."
___
2:40 p.m.
The guidelines that European Union Council President Donald Tusk has drafted offer Britain little what it is hoping for from its future relations with the bloc after it leaves next year.
Tusk proposed Wednesday that the divorce "will inevitably lead to frictions" and "unfortunately will have negative economic consequences."
The guidelines squashed Britain's hopes that it could hold on to the best parts of EU membership that it has enjoyed for decades while walking away from the bloc.
"A non-member of the Union, that does not live up to the same obligations as a member, cannot have the same rights and enjoy the same benefits as a member," the text seen by The Associated Press read. It added that "there can be no 'cherry picking' through participation based on a sector-by-sector approach."
It only proposes a free trade agreement which "cannot offer the same benefits as membership and cannot amount to participation" in the EU's frictionless single market among its member states.
___
1:50 p.m.
EU Council President Donald Tusk says Britain should not expect anything more than a free trade agreement after Brexit, and will not be allowed to cherry-pick its rights, as Prime Minister Theresa May would like.
Tusk presented Wednesday his guidelines for the next phase for the divorce talks with Britain. He said that "a pick and mix approach" where May would be able to choose to retain the best parts of its EU membership would not be possible.
In a dark assessment of the future talks, Tusk said Brexit will not make trade "frictionless or smoother. It will make it more complicated and costly than today for all of us. This is the essence."
___
1:30 p.m.
The European Parliament is set to reject any attempts by Britain to cherry-pick the most advantageous parts of its current membership for when it leaves the European Union next year.
A draft motion of a resolution seen Wednesday by The Associated Press states that a future trade relationship with Britain will not allow the island nation to pick and choose among sectors of the EU's internal market.
EU leaders have warned that Prime Minister Theresa May's insistence on leaving the EU's single market and customs union makes the continued close ties she is seeking impossible.
Now the European legislature, which will have to approve any Brexit deal, is saying specific choices among benefits of EU membership, without taking any of the responsibilities, will be out of the question.