The Latest: Trump warns of 'very rough' sanctions on NKorea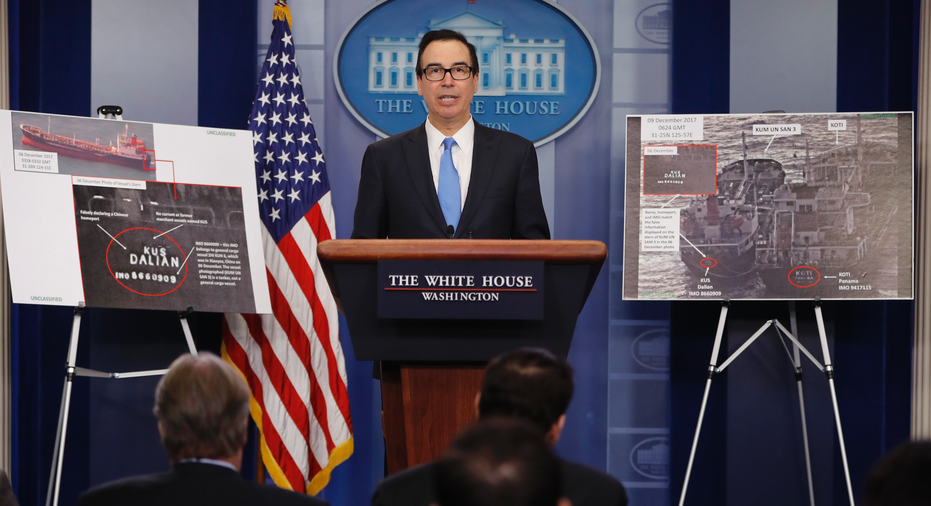 The Latest on U.S. sanctions against North Korea (all times local):
3 p.m.
President Donald Trump says that if sanctions against North Korea don't work, it will be time for "phase two" of the pressure campaign against the nuclear-armed nation — which Trump says could be "very rough."
Trump was speaking at a news conference Friday alongside Australia's prime minister. He was asked if "all options" would be on the table if sanctions fail.
Trump did not spell out what "phase two" might be, but he says, "It may be very, very unfortunate for the world."
Still, the president expressed hope that the economic sanctions announced earlier Friday will work.
He says if a deal can be reached with North Korea it will be a "great thing."
___
9:29 a.m.
The Trump administration escalated pressure on North Korea Friday by slapping sanctions on scores of companies and ships accused of illicit trading with the pariah nation. Treasury Secretary Steven Mnuchin said the U.S. has now blacklisted virtually all ships being used by the North.
The administration billed it as the largest installment of North Korean economic restrictions to date as it intensifies its campaign of "maximum pressure" to get the North to give up its nuclear weapons. President Donald Trump went further, declaring in a speech Friday at the Conservative Political Action Conference that it was "the heaviest sanctions ever imposed on a country before."
While that claim was questionable, it significantly tightens the noose on North Korean trading.