The Latest: Trump says he's leaving his business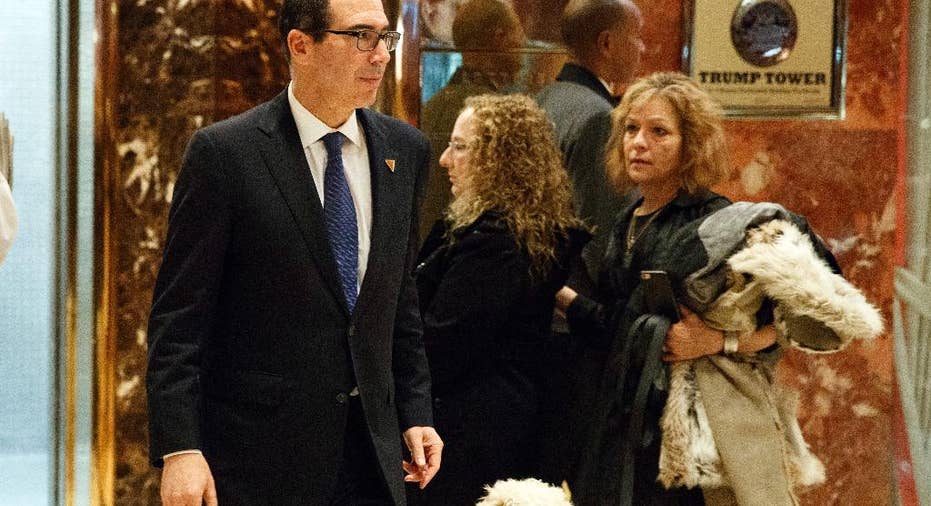 The Latest on President-elect Donald Trump (all times EST):
7:00 a.m.
Donald Trump says he's leaving his "great business" to his children so he can focus on being the nation's 45th president.
Trump tweeted early Wednesday that legal documents are being crafted to "take me completely out of business operations," adding, "the presidency is a far more important task!"
Trump had been under criticism for exposing himself to potential conflicts if he kept a role in his global business while being president.
He says he'll hold a news conference with his children on the subject on Dec. 15.
__
3:20 a.m.
President-elect Donald Trump is tapping conservatives with deep ties to Washington and Wall Street to fill out key Cabinet roles as he continues to deliberate over his secretary of state.
Trump is moving forward with nominations, including former Goldman Sachs executive Steven Mnuchin (meh-NEW'-chen) as secretary of the Treasury.
Mnuchin's official announcement is expected as early as Wednesday, according to a person familiar with the decision who insisted on anonymity in order to confirm the pick ahead of time.
Trump on Tuesday chose Georgia Rep. Tom Price to oversee the nation's health care system, picking a fierce "Obamacare" critic who has championed efforts to privatize Medicare. And he selected another veteran Republican, Elaine Chao (chow), a former labor secretary, to lead the Department of Transportation.