The Latest: Trump has harsh remarks for GM over layoffs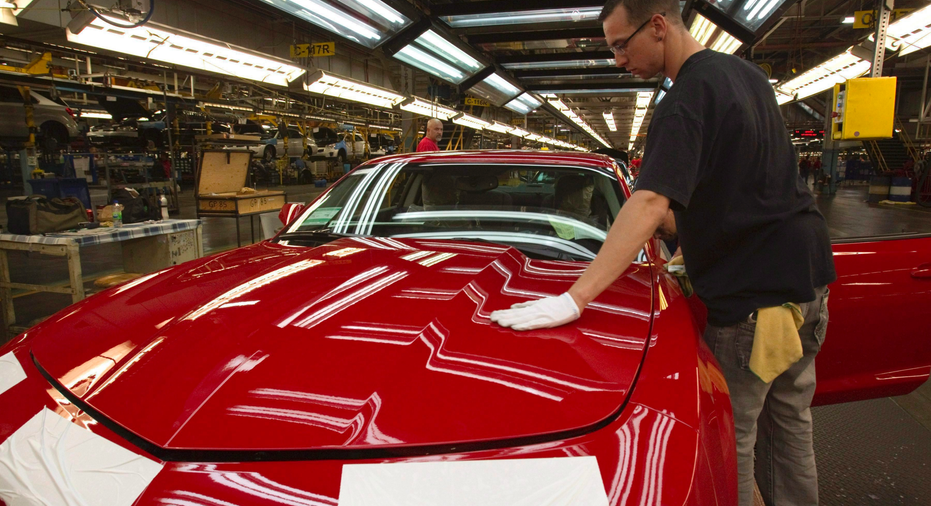 The Latest on General Motors' restructuring plans (all times local):
3:41 p.m.
President Donald Trump says his administration and lawmakers are exerting "a lot of pressure" on General Motors in response to its decision to cut up to 14,000 workers in North America and possibly shutter up to five plants.
Trump says he's being very tough on GM chief executive officer Mary Barra. He says he told the company that the U.S. has done a lot for GM and that if its cars aren't selling, the company needs to produce ones that will.
The plant in Lordstown, Ohio, that makes the Chevrolet Cruze compact car is on the possible closure list. Trump says GM needs to "get a car that is selling well and put it back" into the Ohio plant.
___
10:30 a.m.
General Motors will lay off 14,000 factory and white-collar workers in North America and put five plants up for possible closure as it restructures to cut costs and focus more on autonomous and electric vehicles.
The reduction includes 8,100 white-collar workers, some of whom will take buyouts and others who will be laid off. Most of the affected factories build cars that won't be sold in the U.S. after next year. They could close or they could get different vehicles to build. They will be part of contract talks with the United Auto Workers union next year.
Plants without products include assembly plants in Detroit; Lordstown, Ohio; and Oshawa, Ontario. Also affected are transmission factories in Warren, Michigan, as well as Baltimore.
About 6,000 factory workers could lose jobs in the U.S. and Canada, although some could transfer to truck plants.
___
This story has been corrected to show that up to 14,000 workers could lose jobs, not 14,700.
___
8:25 a.m.
General Motors is closing a Canadian plant at the cost of about 2,500 jobs, but that is apparently just a piece of a much broader, company-wide restructuring that will be announced as early as Monday.
A person briefed on the matter told The Associated Press that the plant being shuttered in Canada is just the beginning as GM prepares for the next economic downturn, shifting trade agreements under the Trump administration, and potential tariffs on imported automobiles.
The official spoke on condition of anonymity because the announcement hasn't been made public.
In the fall, the Detroit automaker offered buyouts to 18,000 white collar workers, but it has yet to say how many accepted, or if its's close to meeting the staff reduction goals it set to better withstand leaner times.