The Latest: Top Democrats: Bipartisan budget talks positive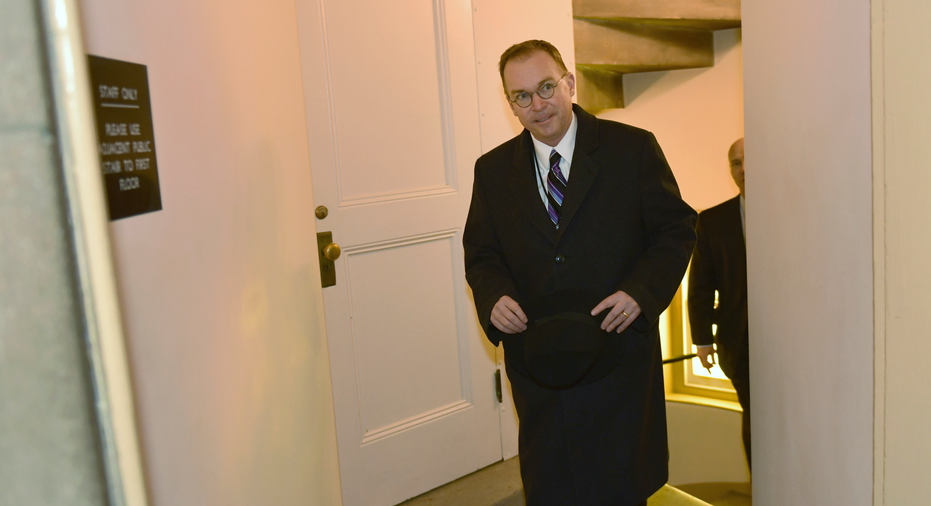 The Latest on the budget battle in Congress (all times local):
5:20 p.m.
The top Democrats in Congress say a meeting to try to forge a bipartisan budget deal was "positive and productive."
The rosy assessments came Wednesday after a Capitol meeting between White House representatives and the top leaders in Congress. Republicans also issued a statement expressing hope that "further discussions will lead to an agreement soon."
Sen. Chuck Schumer of New York and Rep. Nancy Pelosi of California said after the session with White House budget director Mick Mulvaney and senior GOP lawmakers that "all parties have agreed to continue discussing a path forward to quickly resolve all of the issues ahead of us."
Those issues including increasing spending for both the Pentagon and domestic agencies, immigration and border enforcement, disaster aid, and renewal of an expired children's health insurance program.
___
3:40 p.m.
Top White House officials and congressional leaders from both parties are meeting in the Capitol to try to make progress on a stack of unfinished Washington business, starting with a hoped-for bipartisan budget deal.
Wednesday's session in the office of House Speaker Paul Ryan comes with little more than two weeks before the next threatened government shutdown. Topping the agenda is an effort to spare both the Pentagon and domestic Cabinet agencies from spending cuts.
The budget debate has been roiled by Democratic demands that nondefense programs win increases equal to those to be awarded to the Pentagon. That was a feature of prior budget pacts negotiated during former President Barack Obama's tenure. Republicans say the idea should be scrapped under President Donald Trump.