The Latest: Supreme Court divided over 'fair share' fees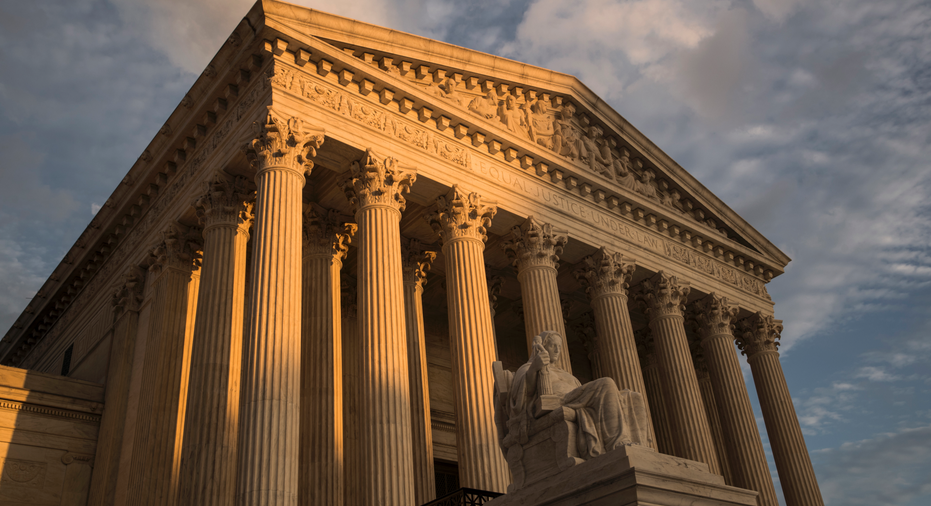 The Latest on Supreme Court arguments over union fees (all times local):
11:15 a.m.
The Supreme Court is divided in a major organized labor case over "fair share" fees that nonmembers pay to help cover the costs of contract negotiations.
Justice Neil Gorsuch said nothing during arguments Monday to indicate how he might vote on an issue that split the other justices 4 to 4 when it came up two years ago.
The issue is whether it is unconstitutional to require nonmembers to contribute to public sector unions they choose not to join.
Illinois government worker Mark Janus says he has a free-speech right not to pay the union that represents all employees, not just its members, in collective bargaining.
Labor leaders fear their members will abandon unions if they can get all the benefits of representation without paying for it.
___
1:30 a.m.
The Supreme Court is hearing arguments in a case that could deal a painful financial blow to organized labor.
All eyes will be on Justice Neil Gorsuch Monday when the court takes up a challenge to an Illinois law that allows unions representing government employees to collect fees from workers who choose not to join. The unions say the outcome could affect more than 5 million government workers in 24 states and the District of Columbia.
The court split 4-4 the last time it considered the issue in 2016. Gorsuch joined the court in April and has yet to weigh in on union fees. Organized labor is a big supporter of Democratic candidates and interests. Unions strongly opposed Gorsuch's nomination by President Donald Trump.