The Latest: Ryan says GOP working on 4th tax bracket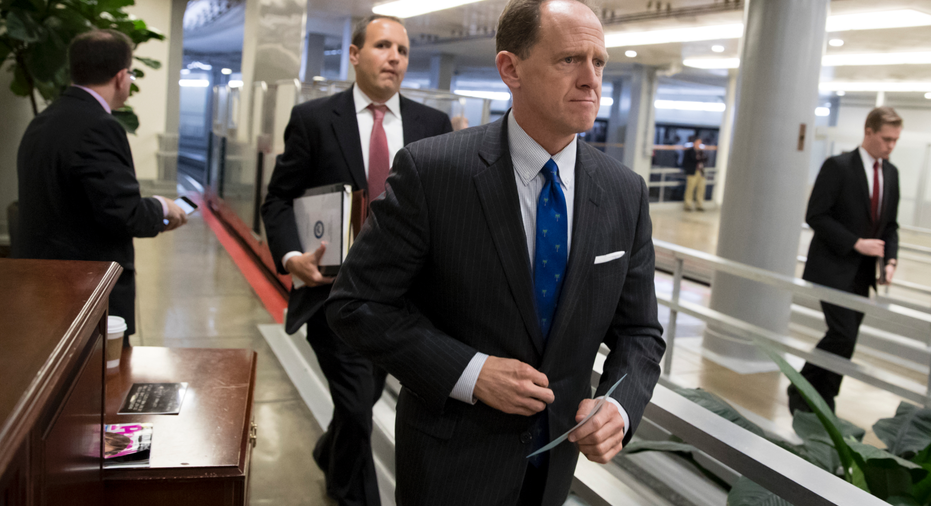 The Latest on Congress and a budget resolution (all times local):
11:15 a.m.
House Speaker Paul Ryan says the tax plan pushed by President Donald Trump and Republican leaders will add a fourth tax bracket for high-income people to the three originally proposed.
Ryan isn't yet saying what the tax rate would be for the fourth income-tax bracket. The GOP blueprint, which would overhaul the tax system and cut taxes for corporations and potentially for individuals, reduces the number of brackets from the current seven to three — with rates of 12 percent, 25 percent and 35 percent.
The Wisconsin Republican said on "CBS This Morning": "The fourth bracket that the president and others are talking about that we're going to do, we're working on" the tax rate for it.
Republicans in Congress now are shifting their focus to work on the tax plan, after the Senate on Thursday narrowly backed a budget plan that is a prerequisite to major tax legislation.
___
4:10 a.m.
President Donald Trump hailed the vote as "Great news" in a post-midnight tweet, calling it a "first step toward delivering MASSIVE tax cuts for the American people."
The White House said in a statement that Trump "applauds the Senate for passing its FY 2018 Budget Resolution today and taking an important step in advancing the Administration's pro-growth and pro-jobs legislative agenda."
The statement went on to say the resolution "creates a pathway to unleash the potential of the American economy through tax reform and tax cuts" and simplifying the tax code.
3:25 a.m.
Republicans must now shift their focus to enacting President Donald Trump's sweeping tax plan, a far heavier lift than the $4 trillion budget plan they've muscled through the Senate to lay the groundwork for the first tax overhaul in three decades.
The GOP on Thursday narrowly backed the budget plan, a prerequisite to major tax legislation. The Senate methodically worked through a pack of amendments, with Republicans rebuffing Democrats' successive attempts to reshape the blueprint and derail the tax cuts in the Senate. The final vote was 51-49 with deficit hawk Sen. Rand Paul of Kentucky the lone opposing GOP vote.
Republicans will have a far harder time approving a complex plan to bring steep tax cuts, especially for corporations, and overhaul the nation's tax system, which has sharply divided House Republicans on regional fault lines.