The Latest: Rashida Jones denies report about Pixar chief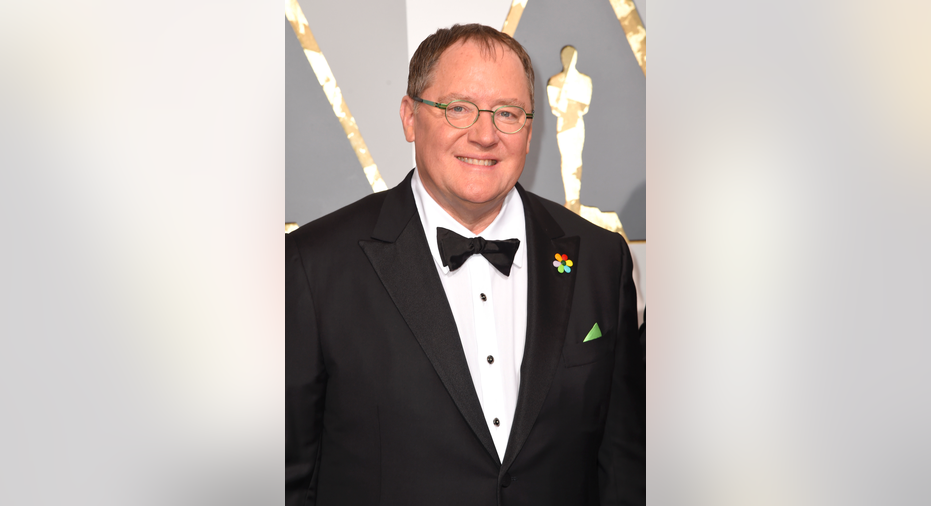 The Latest on allegations against Pixar co-founder John Lasseter that have led him to take a leave of absence (all times local):
7:15 p.m.
Rashida Jones is denying a report that she quit working on "Toy Story 4" because of unwanted advances by Pixar co-founder John Lasseter.
Jones and her writing partner Will McCormack say in a statement first released to The New York Times on Tuesday that they left the company because of creative and philosophical differences. Their statement called on Pixar to do more to hire women and people of color for creative positions, including as directors.
The statement came hours after the trade magazine The Hollywood Reporter reported that Lasseter made an "unwanted advance" toward Jones. Lasseter announced Tuesday he was taking a sabbatical in a vaguely-worded memo that cited "missteps" with employees.
The statement from Jones and McCormack says "The Hollywood Reporter" does not speak for them. It applauded unnamed sources included in the Reporter's story who told the trade magazine Lasseter's actions made them uncomfortable.
___
1 p.m.
Pixar co-founder and Walt Disney Animation chief John Lasseter is taking a six-month leave of absence citing "missteps" with employees.
In a vaguely-worded memo obtained by The Associated Press Tuesday, Lasseter says he knows he has made some employees feel disrespected and uncomfortable. He apologized to anyone who has received an unwanted hug or gesture and to those he has "let down."
A Disney spokesperson says the company is committed to maintaining a respectful work environment and fully supports Lasseter's sabbatical.
Lasseter is known for directing films like "Toy Story" and "Cars" and has produced every Pixar feature since "Monster's, Inc." He has been the chief creative officer for Pixar and Walt Disney Animation Studios since 2006, overseeing hits like "Frozen" and "Moana."
Pixar's "Coco" hits theaters Thanksgiving Day.