The Latest: Murphy: 'No timetable' to act on sports bets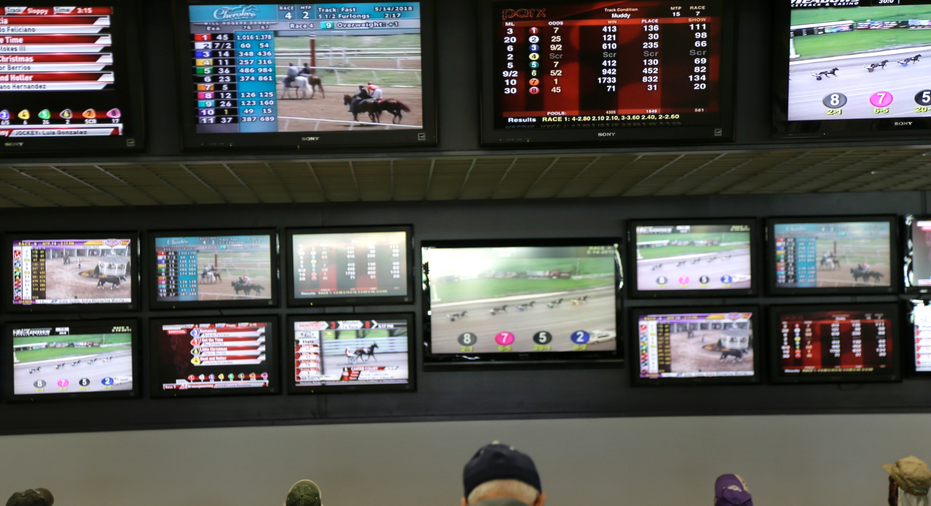 The Latest on whether sports betting can begin Friday in New Jersey (all times local):
11:55 a.m.
New Jersey Gov. Phil Murphy says he has given himself no timetable to act on a bill to legalize sports betting.
The state Legislature passed the bill Thursday and sent it to the Democratic governor.
At an appearance Friday, Murphy said, "We're not sitting on it," but declined to say when he might act.
The state's casinos and racetracks are itching to start taking bets on sports now that New Jersey has won a U.S. Supreme Court case clearing the way for it and all the other states to do so.
____
10:30 a.m.
New Jersey officials are cracking the whip on horse racing tracks that are contemplating starting to offer sports betting before Gov. Phil Murphy signs the bill permitting it.
The New Jersey Racing Commission has written to the state's three horse tracks warning them not to start taking sports bets until the bill is signed.
Tracks that jump the gun could jeopardize their ability to be licensed under the new law.
In an attempted end-run around the Democratic governor, New Jersey legislators eliminated language in the bill that prohibited bets from being taken before the bill is signed.
But Racing Commission Director Frank Zanzuccki warned them late Thursday not to.
____
12:20 a.m.
The first full day after New Jersey legislators approved a bill to legalize sports betting began with no one actually offering it yet.
But that could change by the end of the day on Friday, depending on whether casinos and racetracks are willing to move on their own and ignore the state's Democratic governor, who has given no indication of when he might act on the bill.
All eyes are on Gov. Phil Murphy now that the state Legislature unanimously passed the bill Thursday to allow sports betting three weeks after winning a U.S. Supreme Court case that cleared the way for them and all other states to do so.
Technically, casinos and tracks are free to take bets now. But none has voiced willingness to act before the governor does.