The Latest: Intel panel invites Trump lawyer to open hearing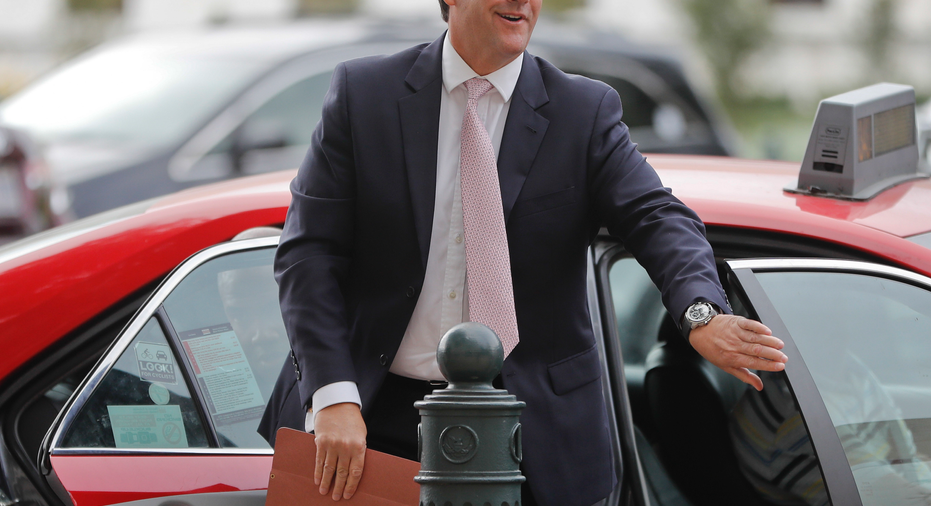 The Latest on the ongoing investigation into Russia's alleged interference in the 2016 election (all times local):
5 p.m.
The Senate intelligence committee is inviting Donald Trump's personal lawyer to testify in an open hearing next month as part of its investigation into Russian meddling in the U.S. election.
The panel scheduled the Oct. 25 hearing Tuesday afternoon after abruptly canceling a closed-door interview with Michael Cohen Tuesday morning. The panel's leaders say they canceled the interview because Cohen had issued a public statement despite an agreement not to do so.
Committee Chairman Richard Burr says it changed its rules after Trump's son-in-law, Jared Kushner, issued a similar opening statement before his own interview. Burr says the committee doesn't want witnesses to release in public what they are saying behind closed doors.
Burr says he doesn't think the panel will need to subpoena Cohen.
__
12:20 p.m.
Senate intelligence committee leaders say they canceled a scheduled interview with President Donald Trump's personal lawyer after he released a public statement.
Senate Intelligence Committee Chairman Richard Burr, R-N.C., and the panel's top Democrat, Sen. Mark Warner, say in a statement that the panel had requested Michael Cohen "refrain from public comment." But Cohen released a statement Tuesday morning saying a proposal to develop a Trump Tower in Moscow was "solely a real estate deal and nothing more."
Burr and Warner say they "declined to move forward" with the closed-door staff interview and will schedule an open hearing instead.
The leaders said they are "disappointed that Mr. Cohen decided to pre-empt today's interview by releasing a public statement" and expect witnesses to work in good faith with the committee.
___
11 a.m.
President Donald Trump's personal lawyer says that the Senate Intelligence Committee chose to postpone his closed-door interview.
Michael Cohen says the postponement happened after he was in the committee's offices for about an hour and a half Tuesday morning. He did not give a reason for the delay, referring questions to the committee.
The committee is one of several congressional panels investigating Russian interference in the presidential race and potential ties to the Trump campaign. Special counsel Robert Mueller and his team of investigators are conducting their own criminal investigation.
Cohen says in a prepared statement to the committee that he never saw any "hint" of Trump being involved in Russia's election meddling. The Associated Press obtained a copy of the statement.
___
10 a.m.
Donald Trump's personal lawyer says a proposal to develop a Trump Tower in Moscow was "solely a real estate deal and nothing more."
Michael Cohen is appearing Tuesday before staff members of the Senate Intelligence Committee.
In an opening statement obtained by The Associated Press, Cohen addressed revelations from last month that the Trump Organization had considered doing business in Russia during the presidential election through a proposed Trump Tower in Moscow.
Cohen says in his statement that the proposed deal was abandoned in January 2016 — "months before the very first primary" — and that he was simply "doing my job."
He also said that he had seen no evidence that Trump was involved in Russian interference in the 2016 presidential election.