The Latest: GOP eyes deep cuts to corporate tax rate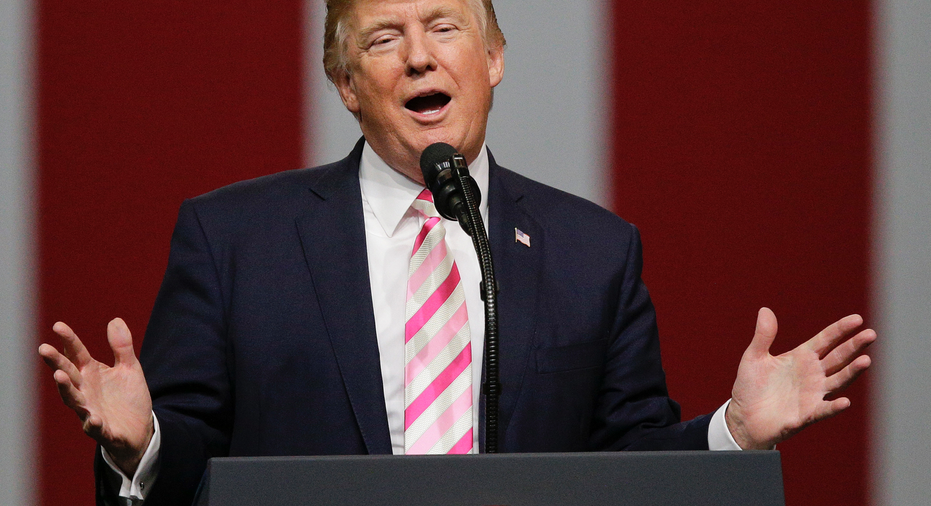 The Latest on the Republican effort to overhaul the tax system (all times local):
4:35 p.m.
The White House and congressional Republicans are finalizing a tax plan that would slash the corporate rate while likely reducing the levy for the wealthiest Americans.
President Donald Trump is preparing to roll out the policy proposal this week.
Trump campaigned on delivering the first major overhaul of the tax code in three decades. The president has been pushing to simplify the tax code and will announce the framework during a stop in Indiana on Wednesday.
People familiar with the plan say it would cut the tax rate for the wealthiest Americans, now at 39.6 percent, to 35 percent. And the top tax for corporations would be reduced to around 20 percent from the current 35 percent.
That's according to people who spoke on condition of anonymity ahead of a formal announcement.
___
5:45 a.m.
Poised to reveal a tax plan that is a pillar of "his economic policy and delivering on a campaign pledge, President Donald Trump is promising "The largest tax cut in the history of our country."
Trump's declarations came as the health care legislation brought forward by Republicans teetered near failure. He said his "primary focus" is the tax overhaul plan, which would be the first major revamp of the tax system in three decades.
Trump has promised economic growth of 3 percent, and insists that slashing taxes for individuals and corporations is the way to achieve it. He said the tax plan that the White House and Capitol Hill Republicans have been working on for months is "totally finalized." He was speaking on the tarmac at the Morristown Municipal Airport.