The Latest: George Lucas breaks ground on namesake LA museum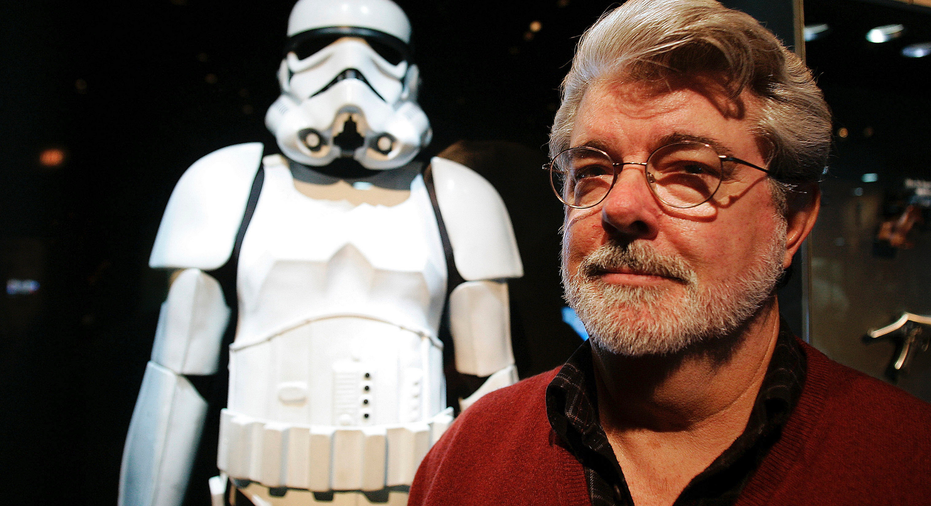 The Latest on the groundbreaking in Los Angeles of George Lucas' Museum of Narrative Art (all times local):
1:30 p.m.
Wielding a silver shovel rather than a lightsaber, "Star Wars" creator George Lucas has broken ground on a $1.5 billion Los Angeles museum he says will be dedicated to the art of visual storytelling.
The writer-director was joined by his wife, elected officials and more than 100 well-wishers Wednesday for the official beginning of construction on the Lucas Museum of Narrative Art.
Construction is expected to be completed in 2021.
With thousands of exhibits, ranging from paintings to comic strips to film props, costumes and storyboards, Lucas says exhibits will attempt to explain visual storytelling from the days of cave paintings to modern movies.
The groundbreaking more closely resembled a movie premiere minus the red carpet. More than a dozen television cameras were on hand to record it.
Among those who showed up to support Lucas was his longtime friend and sometime collaborator, director Steven Spielberg.
___
1 a.m.
George Lucas is visiting a galaxy on the edge of downtown Los Angeles to break ground on his $1.5 billion Lucas Museum of Narrative Art.
The "Star Wars" creator and his wife will be joined Wednesday by several city and county officials to ceremoniously begin work on turning a section of Exposition Park into the new museum.
Lucas says the institution's goal is to introduce people to the various forms of visual storytelling, ranging from paintings and drawings to comic strips, cartoons and digital and traditional films.
The museum is scheduled to open in 2021.
Lucas, his wife, Mellody Hobson, and their foundation are paying for the museum's construction and endowment.
City officials say that makes it the largest gift ever given to a municipality.