The Latest: Fed officials ponder the yield curve signal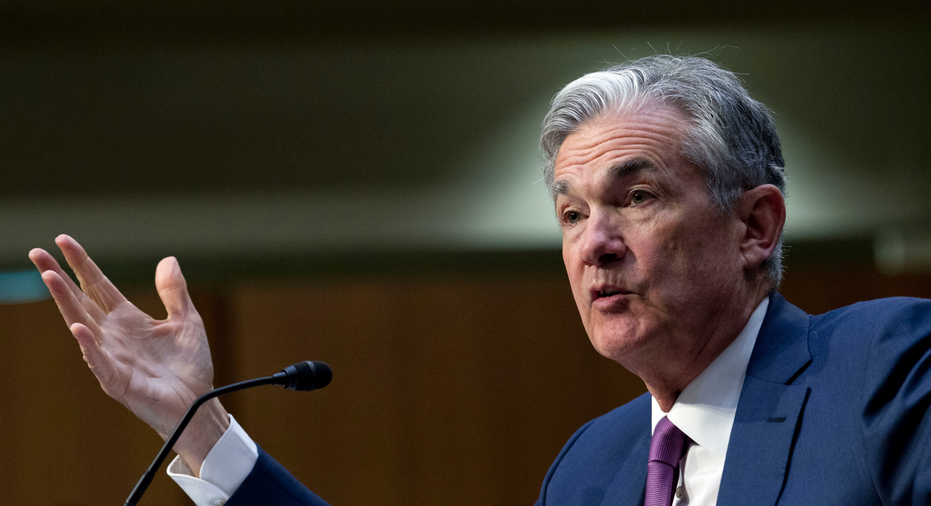 The Latest on Federal Reserve Chairman Jerome Powell's speech in Jackson Hole, Wyoming (Eastern daylight time):
___
2:30 p.m.
One of the topics at this year's gathering of central bankers is the slope — not of the Grand Teton Mountains but of the yield curve. That is the difference between short-term interest rates and long-term rates.
Normally, short-term rates are lower than long-term rates. But lately the yield curve has been flattening and could be in danger of inverting with more Federal Reserve rate hikes.
Asked about the significance of this development, James Bullard, president of the Fed's St. Louis regional bank, says Fed officials had been wrong to dismiss recession warnings from inverted yield curves in 2000 and 2006.
"We have to take the signal seriously," he said in a CNBC interview Friday.
___
10:00 a.m.
Federal Reserve Chairman Jerome Powell is signaling that he expects the Fed to continue gradually raising interest rates if the U.S. economic expansion remains strong.
Powell adds that while annual inflation has risen to near the Fed's 2 percent target rate, it doesn't seem likely to accelerate above that point. That suggests that he doesn't foresee a need for the Fed to step up its rate hikes. Late next month, the Fed is widely expected to resume raising rates.
Speaking to an annual conference of central bankers in Jackson Hole, Wyoming, Powell says the Fed recognizes that it needs to strike a careful balance between its mandates of maximizing employment and keeping price increases stable. He said a gradual approach is the best way for the Fed to navigate between the risks of raising rates too fast and "needlessly shortening the expansion" and moving too slowly and risking an overheated economy.
___
12:05 a.m.
Federal Reserve Chairman Jerome Powell will not lack for urgent topics to address when he gives the keynote speech Friday to an annual gathering of global central bankers in Jackson Hole, Wyoming.
Fed watchers will be listening for anything Powell has to say about financial turmoil in emerging markets, the economic threats posed by the growing trade war launched by President Donald Trump and Trump's criticism of the Fed's recent interest rate hikes.
Investors will especially want to hear whether Powell addresses the central question of whether any of those developments might lead the Fed to alter its plan to raise interest rates two more times this year and to keep raising them next year as well.