The Latest: Driver told witness passenger tried to attack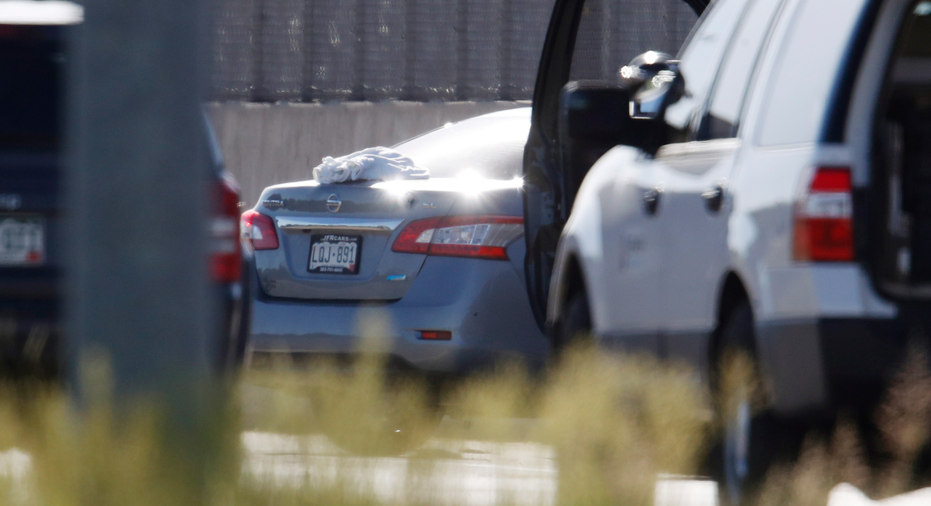 The Latest on the fatal shooting by an Uber driver in Denver (all times local):
2:30 p.m.
Police say an Uber driver who fatally shot a passenger in Denver told a witness that he opened fire after his customer tried to attack him.
However, according to a partially redacted police report, 29-year-old Michael Andre Hancock declined to discuss the shooting on Interstate 25 with investigators without a lawyer.
The report says the unidentified man who was killed was found lying on the floor below the car's front passenger seat.
Police say Hancock had trouble breathing after officers arrived and was taken to a hospital for treatment. He was arrested later in the day on investigation of first-degree murder.
____
1:40 p.m.
Denver police say an Uber driver who fatally shot a passenger has been arrested.
Police say 29-year-old Michael Hancock was arrested Friday on suspicion of first-degree murder in the shooting on an interstate.
Authorities say Hancock shot a man in a car shortly before 3 a.m. after some kind of altercation, and the man later died at a hospital. Police haven't released any other details about what led up to the shooting.
Hancock hasn't been charged, and it's not clear if he has a lawyer.
It will be up to prosecutors to decide whether or not to pursue a murder charge or any other criminal charges against him.
____
10:30 a.m.
Uber says it's "deeply troubled" by the fatal shooting involving one of its drivers on an interstate in Denver.
The ride-hailing company says in a statement Friday that its thoughts are with the families of all those involved and that it will continue to work closely with police.
Police say the driver shot a man in a car on a Denver interstate shortly before 3 a.m., and the man later died at the hospital.
Police are investigating what led up to the shooting and whether or not the man killed was armed.
Police spokesman Sonny Jackson says the driver worked for Uber, but police still need to confirm that he was working for the company at the time of the shooting.
____
6:45 a.m.
Authorities say an Uber driver has fatally shot a passenger on an interstate in Denver.
Denver police department spokesman Sonny Jackson says preliminary information points to a conflict between the driver and passenger. He says shots were fired by the driver on Interstate 25 shortly before 3 a.m Friday.
The driver and victim were transported to hospitals. Jackson says the victim was pronounced dead, and the driver has been treated and released,
No additional information about the incident was immediately available.