The Latest: Christie signs bill offering Amazon tax credits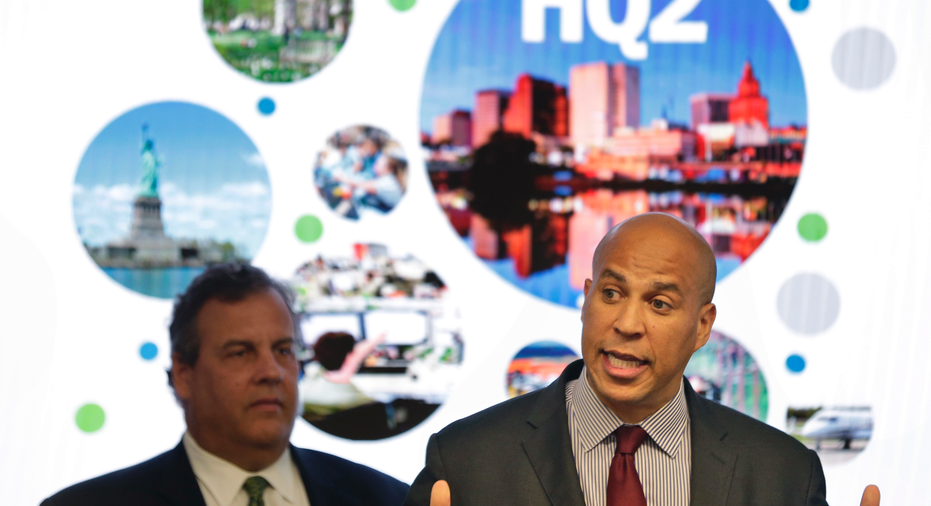 The Latest on New Jersey's efforts to attract Amazon's second headquarters to the state (all times local):
3 p.m.
New Jersey Gov. Chris Christie has signed into law up to $5 billion worth of tax incentives aimed at attracting Amazon' second headquarters to the state.
Christie signed the bipartisan legislation on Thursday. He says the legislation shows that no other state wants Amazon to come more than New Jersey.
Under the bill Amazon would have to create at least 30,000 full-time jobs to get the tax credits, worth up to $10,000 per job. The company has said it anticipates creating 50,000 jobs.
The new law represents perhaps a final achievement for Christie, who leaves office on Tuesday. He had said passing the tax credits was a lame-duck goal of his.
11:40 a.m.
New Jersey is promising up to $7 billion in state and local tax credits to persuade Amazon to locate its second headquarters here.
The Democrat-led Legislature last week sent GOP Gov. Chris Christie legislation authorizing billions in tax credits to lure Amazon to Newark. And the city is promising property tax abatements.
The state's public promises to the online retailer contrasts with other states' offers, which have remained private.
More than 15 states and cities, including Chicago, Cleveland and Las Vegas, refused requests from The Associated Press to release the offers they made to the technology giant.
Among the excuses for not releasing the information included that it was a "trade secret" or "confidential."