The Latest: Argentina's Macri expresses concerns to Trump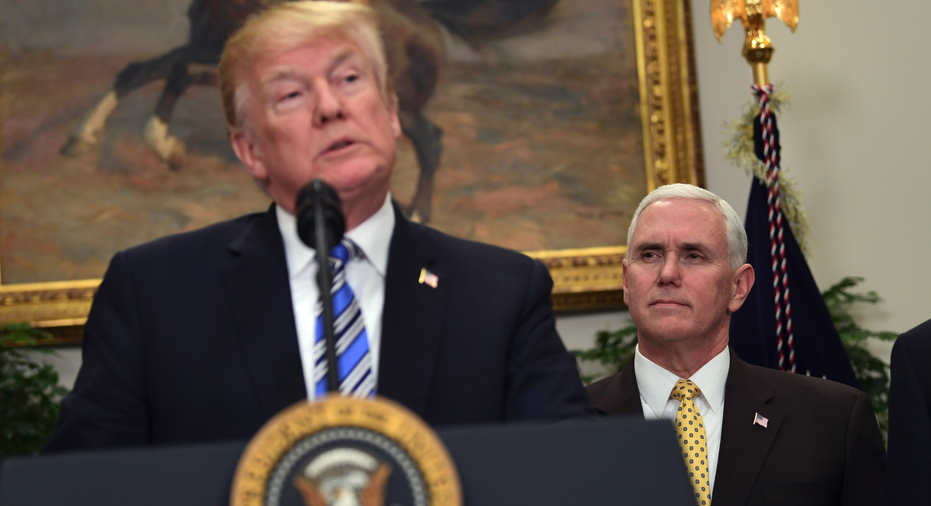 The Latest on the international reaction to President Donald Trump's plan to impose tariffs on imports of steel and aluminum (all times local):
11:40 p.m.
Argentina's President Mauricio Macri has told U.S. President Donald Trump that he's worried about his decision to impose tariffs on aluminum and steel imports.
The Argentine presidency said in a statement that Macri expressed his "concerns over the negative effects of these measures" during a Friday telephone call with Trump.
The presidency said Trump was committed to "evaluating a request so that Argentina can be exempt from any restrictive measures that affect steel and aluminum exports" to the U.S.
Trump has said that he wants to protect U.S. producers. But businesses and U.S. trading partners worldwide have warned the measure could trigger a trade war.
___
3:20 p.m.
Dutch Prime Minister Mark Rutte says the European Union must make clear it is prepared to take "counter-measures" if efforts to wind back planned U.S. tariffs on steel and aluminum fail.
At his weekly press conference Friday, Rutte called U.S. President Donald Trump's tariffs decision "very disappointing."
The Netherlands exported some 550 million euros ($675 million) worth of steel worldwide last year and Rutte says the United States is the biggest market outside Europe.
Rutte says, "All our efforts are aimed at achieving as much flexibility as possible for our exports."
But he adds that "we have to make clear we are prepared to take counter-measures."
He says the EU is the biggest trading block in the world "and in that sense we can make a fist together to reduce the impact of this measure."
___
1:25 p.m.
German Chancellor Angela Merkel says she hopes the European Union will be exempted from new U.S. tariffs on foreign-made steel and aluminum, like Mexico and Canada.
Merkel says Germany views the new import duties ordered by U.S. President Donald Trump "with concern."
Speaking at an event in Munich, Merkel noted that the European Commission has proposed retaliatory measures if EU imports into the U.S. are affected by the tariffs.
She said talks with the United States should be a priority, adding that Germany fully supports the Commission, which negotiates trade matters on behalf of the entire 28-nation bloc.
Merkel said "the best thing would be if we (the European Union) could be excluded."
But she added that if talks fail, "we, in Europe, can of course also react."
___
12:55 p.m.
The German government says it's "prepared for everything" in the growing spat with the United States over import tariffs on European products.
U.S. President Donald Trump on Thursday ordered new tariffs on foreign-made steel and aluminum imports that will take effect in 15 days.
Trump has also singled out German cars for possible future tariff increases, a move that would be far more damaging to Germany's economy than the steel tariffs.
German government spokesman Georg Streiter said Friday that the European Union has "decided to react to these American measures in a clear way and the government supports this stance."
Asked about tariffs on German cars, Streiter said "of course we are prepared for everything" without elaborating.
___
11:25 a.m.
Hong Kong, which has a busy port handling shipments moving between mainland China and the U.S., said it "regrets and disapproves" of the decision to impose tariffs.
In a statement, the city's Commerce and Economic Development Bureau said it will study "in detail the tariff proclamations."
It added that Hong Kong filed a formal representation with the U.S. on Feb. 27 opposing tariffs, which it would continue to pursue with "justified arguments and strong grounds to minimize the impact on our industry."
Earlier this week, Hong Kong's representative to the World Trade Organization, Irene Young, told the body that the tariffs were "profoundly disturbing" and could lead to a global trade war if other WTO nations retaliate with their own trade restrictions.
___
11 a.m.
A lobby group for Germany industry has slammed U.S. President Donald Trump's plan to raise tariffs on foreign-made steel and aluminum.
The Federation of German Industries says the proposed new import taxes would be an "affront" that risked a world-wide trade war "that can only have losers" and will harm the United States too.
In a statement, the group urged the European Union to "keep a cool head" and respond to the U.S. through established World Trade Organization rules.
It said a new wave of protectionism would have quick repercussions for Germany, the world's leading export nation, noting that a quarter of jobs in the country depend on trade.
___
9:45 a.m.
Europe's main steel federation has dismissed President Donald Trump's reasons for slapping tariffs on steel and aluminum and is warning that the move could cost tens of thousands of jobs across the continent.
EUROFER chief Axel Eggert said "the national security justification the president has used — and the linking of these tariffs to NATO funding — is an absurdity."
The European Union exported about 5.5 million tons of steel to the U.S. last year. European steel producers are concerned about a loss of market access but also that steel from elsewhere will flood in.
Eggert said "the loss of exports to the U.S., combined with an expected massive import surge in the EU could cost tens of thousands of jobs in the EU steel industry and related sectors."