The Important Lesson We Can All Learn From Valeant Pharmaceuticals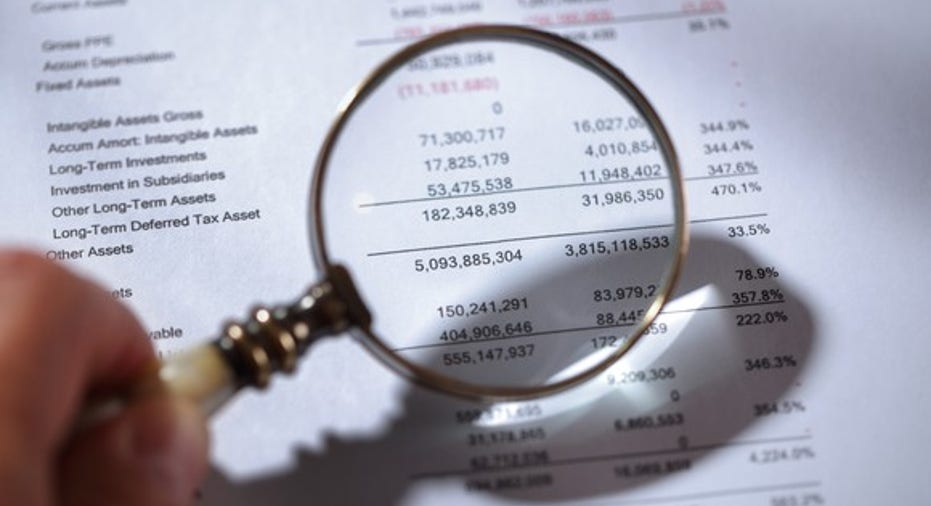 Arguably, no company has been a bigger disappointment for investors since the summer of 2015 than drugmaker Valeant Pharmaceuticals (NYSE: VRX), and that's a pretty bold statement considering that some companies seem to be spiraling out of control (ahem, Sears Holdings).
Valeant has come under fire for its drug-pricing practices for older drugs, has been embroiled in legal woes tied to its subsidiary drug distributor Philidor Rx Services, is buried under $30 billion in debt, and has witnessed its core business struggle with double-digit percentage sales declines. Since peaking at $264 per share in the summer of 2015, Valeant has lost about 94% of its value. In market cap terms, Valeant's plunge has erased about $85 billion.
All the while, it's made some of Wall Street's finest look like complete flunkies.
Image source: Getty Images.
What Valeant's saga can teach investors
Throughout Valeant's tumble, Wall Street analysts and prominent hedge fund managers -- including Bill Ackman, who runs Pershing Square Capital Management -- have been reactively, rather than proactively, adjusting their expectations given Valeant's deteriorating business model. Here's just a snippet of some recent activity from Wall Street analysts:
On June 23, JPMorgan's covering analyst Chris Schott downgraded Valeant to "neutral" after holding an "overweight" rating on the company for quite some time.
On Nov. 10, Rodman & Renshaw downgraded Valeant to "neutral" from "buy" and cut its price target to $23 from $81.
On Nov. 23, Mizuho Securities cut Valeant to "underperform" from "neutral" and slashed its price target to $11 from $25. The stock was trading at $17.83 at the time.
On Dec. 15, investment firm Morgan Stanley cut its rating to "equal-weight" from "overweight" and reduced its price target to $17.
Really, the list could go on all the way back to Valeant's 2015 summer highs. Pretty much every Wall Street analyst and high-profile hedge fund manager, including Ackman, who happens to be Valeant's largest shareholder, have been very, very wrong. Even more recently, analysts still haven't gotten it right. Since October 2016,just four of the 21 analysts covering Valeant have maintained a rating that would equate to "underperform" or "sell," which would have been the correct call at the time (now that we have the advantage of hindsight).
The lesson we can all stand to learn here is that Wall Street analysts, no matter how knowledgeable, are not infallible. Some of the best investors in the world are only right perhaps six out of every 10 times. We have to be willing to recognize the fact that:
We're all going to be wrong at some point, and
people we think are smarter than us will be wrong at some point, too.
Image source: Getty Images.
Two key takeaways
Probably the top investing takeaway from Valeant's fall from grace is that we need to be able to rely on our own understanding of a company to make investment decisions, and not the narrative of Wall Street.
To reiterate, at some point you and Wall Street will be wrong about an investment. However, basing your investment on the analysis of another individual doesn't mean you've made a sound investing decision. Instead, you need to be able to examine both sides of a potential investment (buy side and sell side) in order to understand the catalysts and risk factors a company presents. It's always a good idea to read the basis of opinion for Wall Street analysts, because those opinions might contain useful information you've previously overlooked. However, basing your investment thesis solely on the opinion of a Wall Street analyst, or a consensus of analysts, without putting in the due diligence yourself is a possible path to disaster.
Second, it's important to recognize that Wall Street's limitations are very similar to that of investors: No one can accurately recognize X-factors ahead of time. Go back to 2014 or 2015, and you'd struggle to find any Wall Street analyst that was bringing up Valeant's pricing power on mature drugs as a concern. However, the respective 525% and 212% price hikes on cardiovascular drugs Nitropress and Isuprel were the tipping point that sent Valeant on an irreparable slide downward. These X-factors are a big reason why even the best investors are going to be wrong from time to time.
Ultimately, Valeant Pharmaceuticals may have been a disastrous investment for many, but at the very least it's delivering a very important wake-up call to investors.
10 stocks we like better than Valeant PharmaceuticalsWhen investing geniuses David and Tom Gardner have a stock tip, it can pay to listen. After all, the newsletter they have run for over a decade, Motley Fool Stock Advisor, has tripled the market.*
David and Tom just revealed what they believe are the 10 best stocks for investors to buy right now... and Valeant Pharmaceuticals wasn't one of them! That's right -- they think these 10 stocks are even better buys.
Click here to learn about these picks!
*Stock Advisor returns as of February 6, 2017
Sean Williams has no position in any stocks mentioned. The Motley Fool owns shares of and recommends Valeant Pharmaceuticals. The Motley Fool has a disclosure policy.